Posts Tagged 'Truth Zone'
Thursday, December 20th, 2012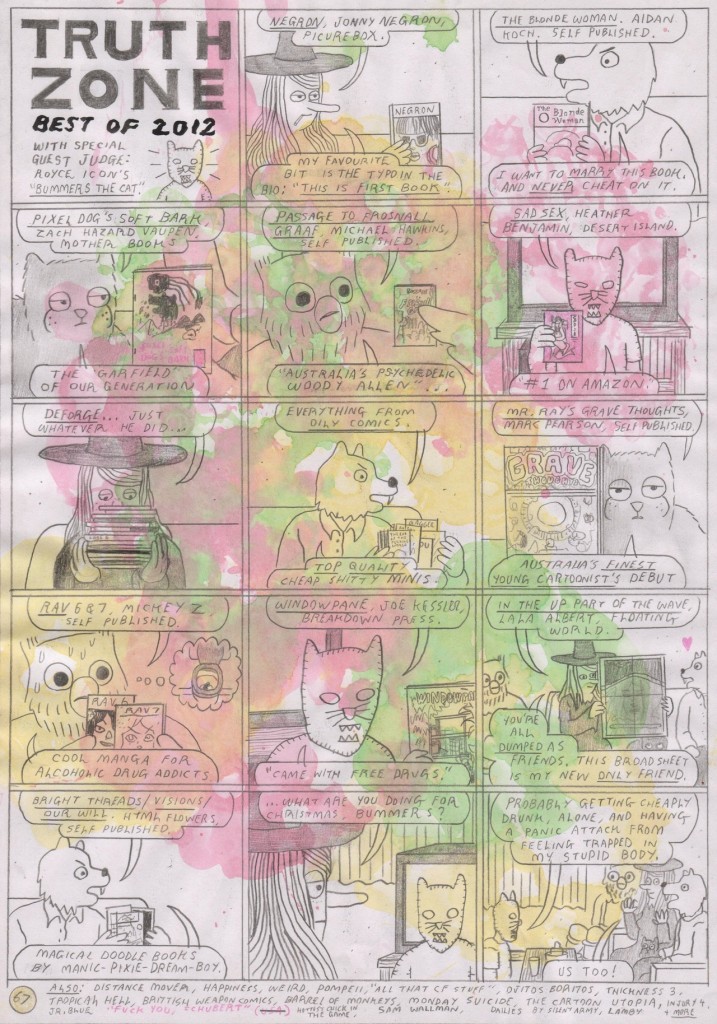 I'm very, very happy that two comics I did in 2012, "Hottest Chick in the Game" with Andrew White and Thickness #3 featuring "The Cockroach" by me and William Cardini, made it into the Truth Zone gang's Best of 2012 list (via Simon Hanselmann). If you're guessing that I frantically scanned this thing to see if I made the cut, you are a good guesser.
---
Sunday, October 7th, 2012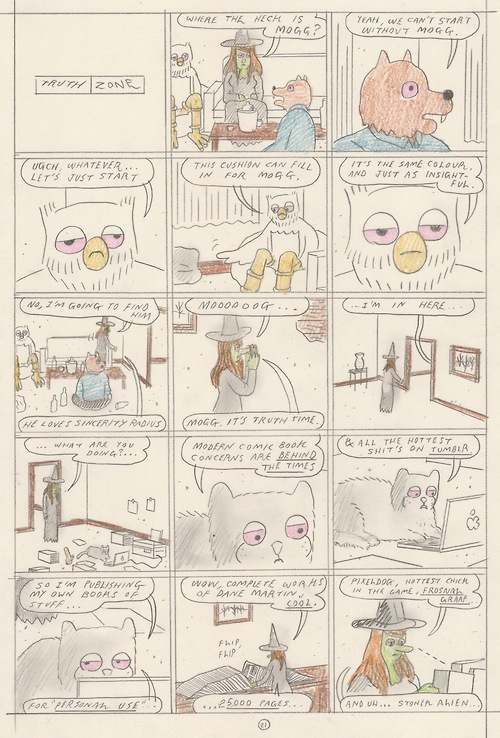 I'm proud to announce that Hottest Chick in the Game (which I wrote) and, "uh…," Stoner Alien (which I sometimes write) have made Mogg's personal reading list in Simon Hanselmann's Truth Zone.
---