Posts Tagged 'the hideous dropping off of the veil'
November 27, 2017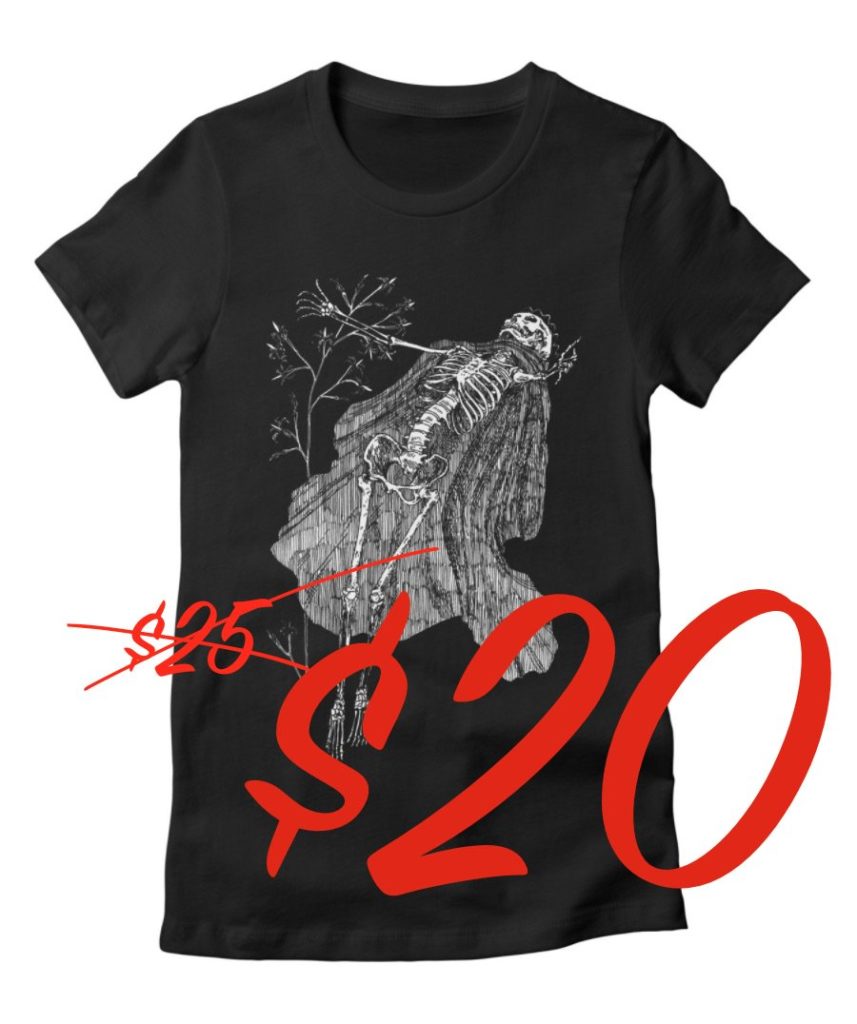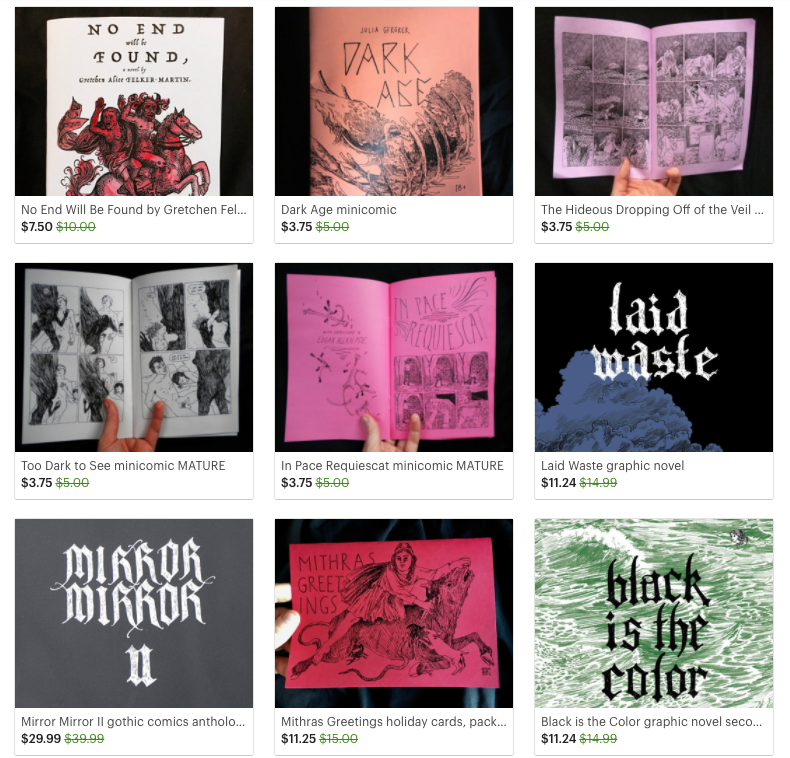 All of the books by my brilliant partner Julia Gfrörer are 25% off at her Etsy store, today only. This is a filthily obscene deal for incredible work. For the record, this sale includes three collaborations with me: the anthology MIRROR MIRROR II and the pornographic Edgar Allan Poe adaptations (!) IN PACE REQUIESCAT and THE HIDEOUS DROPPING OFF OF THE VEIL. If you enjoy my writing you may like them as well!
Also, everything in Julia's Threadless store (t-shirts, hoodies, tote bags, and more) is 20-30% off today only, with free shipping on orders of $45 or more if you use code "CHEER83687d". Again, this is an insanely good deal!
November 12, 2014
"Is there anything more tragic than such a scene of failed self-erasure, when we are reduced to the obscene slime which, against our will, persists in the picture?" (Slavoj Zizek, The Thing from Inner Space)

"Jesus Christ." (Tom Spurgeon)

A meditation on fucking as the final integrative attempt of a flagging psyche, on the refusal of the sensual half of the self to be repressed. It also includes incest, voyeurism and attempted murder. This comic was scripted by Sean T. Collins, and drawn by Julia Gfrörer, based on "The Fall of the House of Usher" by Edgar Allan Poe. It contains pornographic imagery and is intended for mature audiences. Xerox printed on lavender text weight paper, saddle stitched, 24 pages, $5.

https://www.etsy.com/listing/210813489/the-hideous-dropping-off-of-the-veil
Buy yourself a copy of the new comic Julia and I made! It's filth, just as Edgar Allan Poe intended.
November 7, 2014
Come see the total fucking dreamboat pictured above, yours truly, at Comic Arts Brooklyn tomorrow! This year's CAB will see the debut of The Hideous Dropping Off of the Veil, a new pornographic comic inspired by Edgar Allan Poe's "The Fall of the House of Usher," written by me and drawn by Julia Gfrörer. It's a follow-up to our previous Poe porn collaboration, In Pace Recquiescat (based on "The Cask of Amontillado"), which will also be there, along with everything else Julia's done lately. I'll have copies of Flash Forward by me & Jonny Negron, too.
The show runs from 11am-7pm at Our Lady of Mt. Carmel Church, 275 N 8th St., in Brooklyn. Come find me at table U28, where I'll be spending a bunch of time alongside Julia and Michael DeForge; I'll be easy to spot as the third-sexiest person at the table. Hope to see you there!