Posts Tagged 'The Cockroach'
December 20, 2012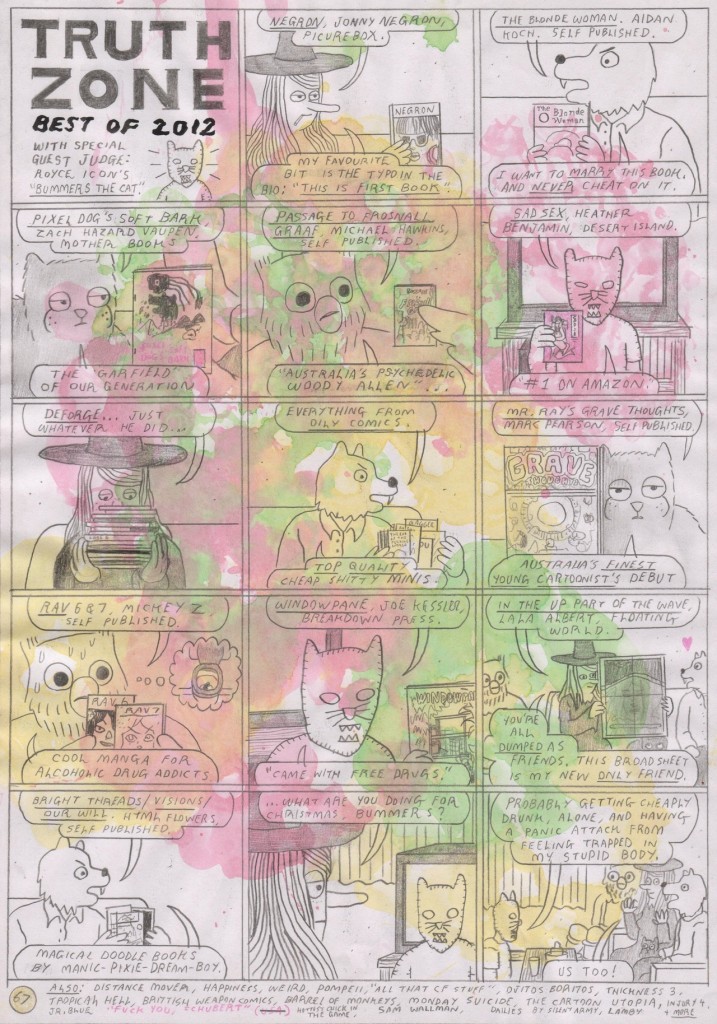 I'm very, very happy that two comics I did in 2012, "Hottest Chick in the Game" with Andrew White and Thickness #3 featuring "The Cockroach" by me and William Cardini, made it into the Truth Zone gang's Best of 2012 list (via Simon Hanselmann). If you're guessing that I frantically scanned this thing to see if I made the cut, you are a good guesser.
December 6, 2012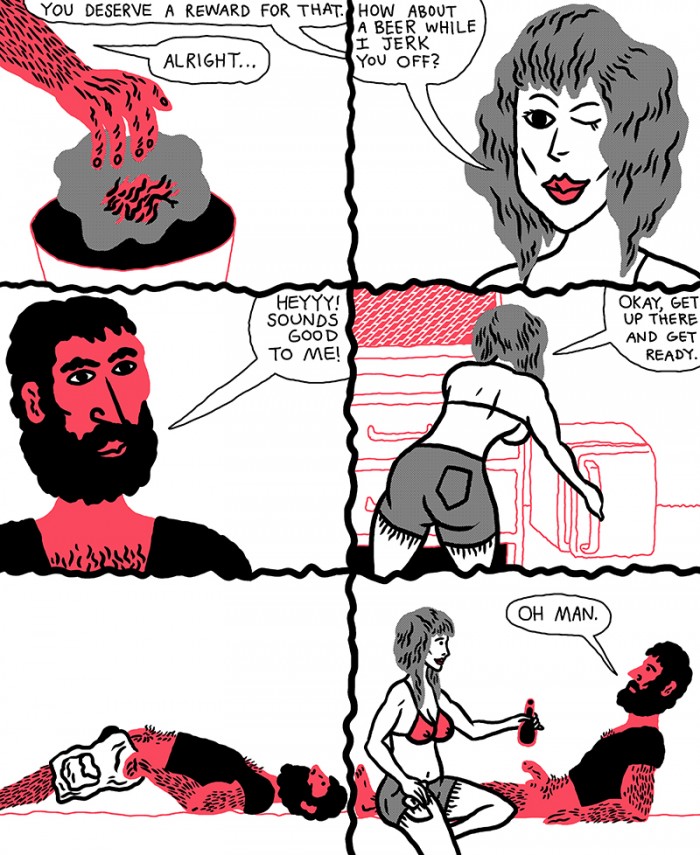 This is a real treat, if you're me at least: Shawn Starr does the most comprehensive review of the third Thickness erotic-comics anthology I've seen to date, including an in-depth analysis of the short story I did with William Cardini, "The Cockroach." This is my favorite review of anything I've ever done. Check it out.
August 21, 2012
Jenny Nelson at the A.V. Club, Matthew Perpetua at Buzzfeed, Chris Coplan at Consequence of Sound, B. Michael Payne, Maré Odomo, a solid 30, 35% of the people on this Kanye West message board thread, and, uh, IlluminatiWatcher are saying nice things about "Hottest Chick in the Game".
And it looks like I somehow missed linking to the kind words that Joe "Jog" McCulloch had for "The Cockroach," me and William Cardini's contribution to Thickness #3, in his Comic Books Are Burning in Hell podcast with Tucker Stone, Matt Seneca, and Chris Mautner.