Posts Tagged 'sean'
January 7, 2013
* Comics Bulletin listed "Hottest Chick in the Game" by me and Andrew White as one of the Top 10 Online Comics of 2012. I really liked this part of Danny Djelsjovich's write-up, which describes the atmosphere that attracted me to comics in the first place:

…this is comics, where budgets are low and creativity is high, where you can create something special and distinct and put it on the Internet at a low risk, in the hopes that it will find its audience. And it has.
* Ales Kot named me one of his favorite comics writers of 2012, in a paragraph that lists me alongside Michael DeForge, Grant Morrison, and a bunch of the biggest writers in comics. That's quite unexpected and quite nice.
* I've updated the sidebar of this blog some, making links to some of my other outlets more prominent and updating the list of comics reviews I've done for the first time in a few months. The TV links should be complete as of today for all the shows listed, too. (I still need to go back through the archives and link to movie reviews and interviews and things like that. Someday.) Give it a look and give the links a spin.
* I can't recall ever being sketched before. Thanks, Alex Nicholson.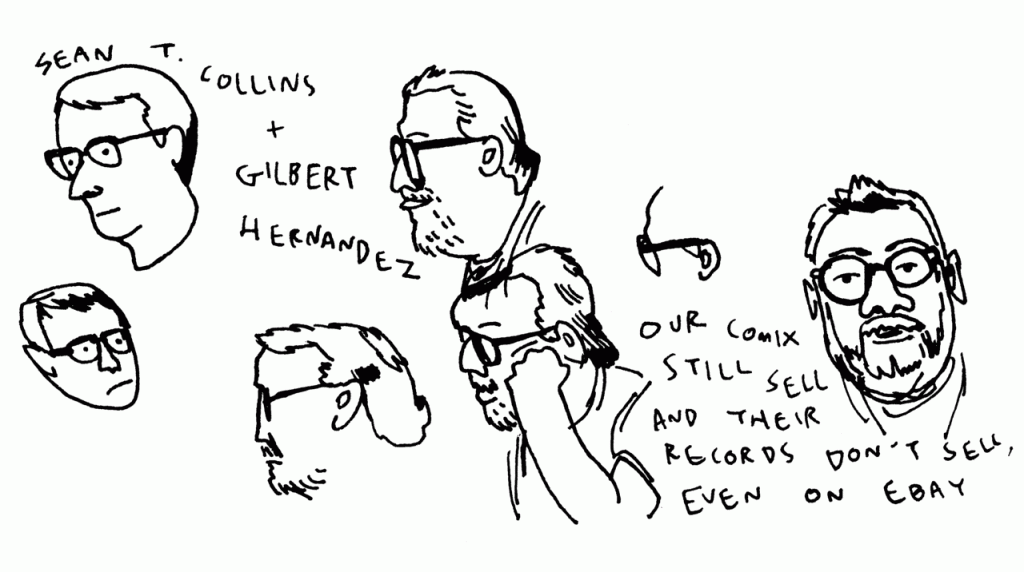 * Finally, I've gotten Superheroes Lose, my tumblr where I post pictures of superheroes losing, up and running again. Tune in to watch colorful avatars of humanity's brightest hopes and greatest strengths experience abject defeat again and again.