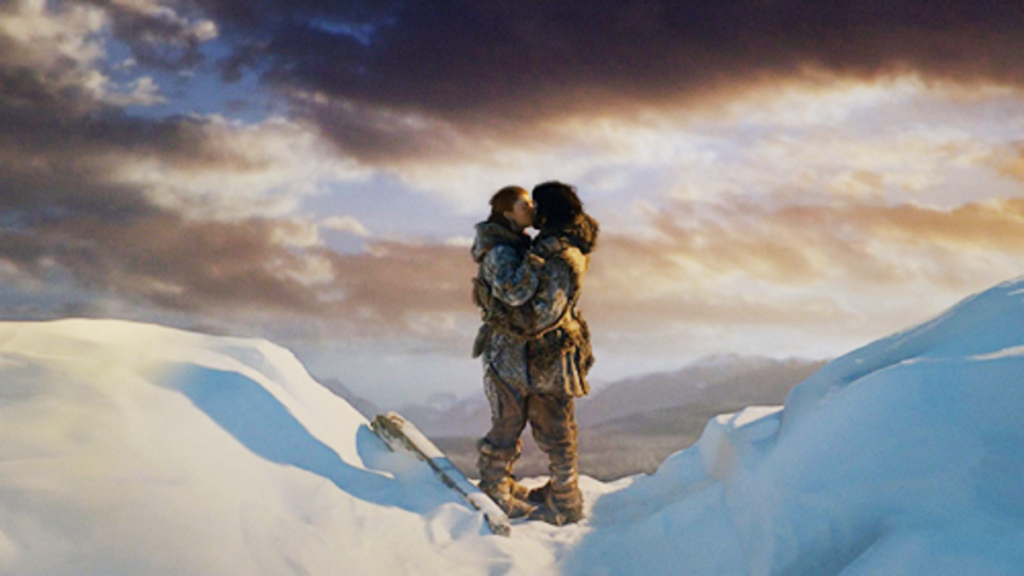 10. The Kiss on the Wall

Season 3, Episode 6: "The Climb"
To paraphrase David Bowie, let's remember Jon Snow and Ygritte standing on the Wall, where they kissed as though nothing could fall. The star-crossed couple's big moment came after a pulse-pounding sequence in which their raiding party scaled the treacherous icy obstacle, nearly dying in the process, so their mere survival was cathartic enough. But the future Lord Commander and his wildling lover seized the moment – and the stunning, sunlit view – and locked lips in the series' single most romantic shot to date. Game of Thrones so rarely gives us reasons to simply be happy; these two crazy kids never got one again.
I ranked and wrote about the 25 Greatest Game of Thrones Moments for Rolling Stone. If you like my writing about this show at all, I think what you like about it probably comes through very strongly in the nature, order, and explanation of my selections. I hope you enjoy them.
Tags: A Song of Ice and Fire, asoiaf, fantasy, Game of Thrones, George R.R. Martin, reviews, Rolling Stone, TV, TV reviews