You know, gang, the dialogue on this show is…less than good. A lot of it is just lame hardboiled cop-show clichés: "Nothin' is ever over," "The world needs bad men — we keep the other bad men from the door," I mean, jesus. The interpersonal stuff is weak too: "Why is there all this space between us, Marty?" Ohhhhh, brother. (That was almost made up for by Marty's Oscar-worthy performance with his Wile E. Coyote metaphor, but then rapidly undone by a deeply unimaginative sex scene.) It feels like the role of dialogue on formative Great-TV shows The Wire and Deadwood — the way David Simon and David Milch developed their own rhythm and syntax and idioms to have their characters communicate their complicated ideas about and reactions to the dissolution and formation of communities respectively, Simon with simplicity and Milch with filigrees — has been forgotten. Shows that do self-consciously formal, even purple dialogue well, like Boardwalk Empire and Downton Abbey…that just doesn't get acknowledged as best I can tell. But this thing, with lines like "I don't think a man can love" or the college-dorm-room exchange about the impact of religious faith on morality or that whole let's-repeat-the-double-entendre-twelve-times-just-in-case "I just don't ever want you mowin' my lawn" argument, is some weird critical cause célèbre. I have nothing but contempt for writing wherein I set myself up in opposition to other critics, but, like…what the heck, man.
That softness seeps into other aspects of the writing, too. When Marty revealed that Rust, on top of his entire library card-catalog of baleful backstory and character traits, also has synesthesia, I actually laughed out loud. Perhaps it's supposed to feel ridiculous? And when Rust outlined his findings about their killer's past crime to Marty, why would he save "the victims had the same spiral mark on their back" for last? Wouldn't that be the first thing you showed, if you weren't a character in a cop show building to a dramatic reveal? Even Rust's nihilism, which is so extravagant it retains a certain vim and vigor even at its silliest, is undercut in this episode by the heavy-handed and shopworn decision to juxtapose his grim proclamations about how murder victims are ultimately happy to die with line-dancing flashbacks. (Which is a damn shame, because the idea of a person becoming a homicide detective out of curiosity as to the precise nature of the cessation of consciousness' link to the physical body is novel and compelling.)
So how best to enjoy this thing? The final shot — that genuinely frightening slow-motion monstrosity — is the answer. True Detective is best approached and appreciated as a creepy potboiler, with some fun performances. (Give it up for Eli from Boardwalk Empire! Remus, too, by the way — he was the guy on the riding mower.) It's got a fancier pedigree, but in this regard it's not a world away from another not-quite-sure-I-get-the-buzz show, The Americans. A great show? Don't get it twisted. A fun show, if you don't mind staring at it in wry bemusement, Marty-to-Rust-style? Sure, why not.
PS: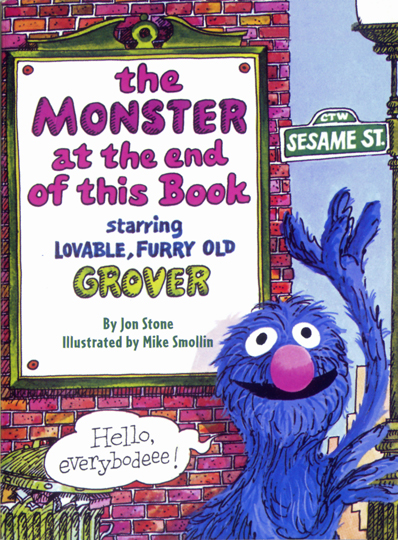 Tags: reviews, true detective, TV, TV reviews