* The winners of the final round of Xeric Grants for comics self-publishers have been announced. Aidan Koch is the only name I recognize; given how many known quantities applied in use-it-or-lose-it fashion, that's quite a compliment to all the other winners. While the Xeric Foundation is correct when they assert that cartoonists have far more options for self publishing now than they did when the Xeric was conceived, from crowdfunding to publishing direct to the web, the Xeric was much more than a means to an end — it provided opportunities for cartoonists who lack the fanbase or the social-networking aptitude to make crowdfunding viable, and it was as much an honorific as a practical grant. I wish they hadn't stopped it, and I'm glad to see Tom Hart and Leela Corman's SAW school pick up the tradition, albeit with far fewer zeros on the checks, with their new SAW micro-grant initiative.
* I'm enjoying the emergence of Tim Marchman as the guy who smacks around comics' unethical practices for mainstream media publications. Today he holds the feet of Len Wein and DC to the fire over Before Watchmen for the Daily Beast. Wein is an interesting test case for this sort of thing, of all people doing Before Watchmen. He edited the original and thus could reasonably be expected to have a keener sense of the integrity of the thing, which I assume is why Marchman chose to interview him about scabbing for the prequel. And he himself has been screwed way harder in a similar fashion than anyone else involved, never seeing a multimedia dime for his hand in co-creating Wolverine, though that could cut both ways in a situation like this. Finally, his house burned down in the last few years, bringing to the fore the economic issues that might entice someone to take on a project like this, which has been hinted at but infrequently discussed. Marchman doesn't bring up any of that, unfortunately, but other than that it's a barnburner of a piece, especially in terms of addressing and outright mocking the ethical justifications offered for the treatment of Alan Moore. (It certainly beats this much-linked A.O. Scott/Manohla Dargis thing on superhero movies for the Times, which passes off rhetorical packing peanuts like "Every age has the superhero it wants, needs or deserves" as insight, though I do agree with the broad thrust of their argument against the genre.)
* Matthew Perpetua's mighty Fluxblog has just released its 2007 survey mix, the latest in his series of sprawling eight-disc best-of compilations for each year of Fluxblog's decade of existence. This one is a real doozy.
* AdHouse is shutting down its distribution wing, noting that many of the boutique- and self-publishers AdDistro handled are more widely available now than they used to be. Good on Chris Pitzer for doing yeoman's work on this.
* Marvel is relaunching many of its series with reshuffled creative teams this autumn in an initiative called Marvel NOW! As a reader, I see this primarily through the lens of having a beginning, middle, and end to long, high-quality runs on various books I've enjoyed over the past few years, which I'm looking forward to.
* PictureBox announces delays to CF's Powr Mastrs 4 and Brian Chippendales (still ongoing-as-a-webcomic) Puke Force, but a reveals a new CF book, Warm Genetics House, to make up for it. I'll take it!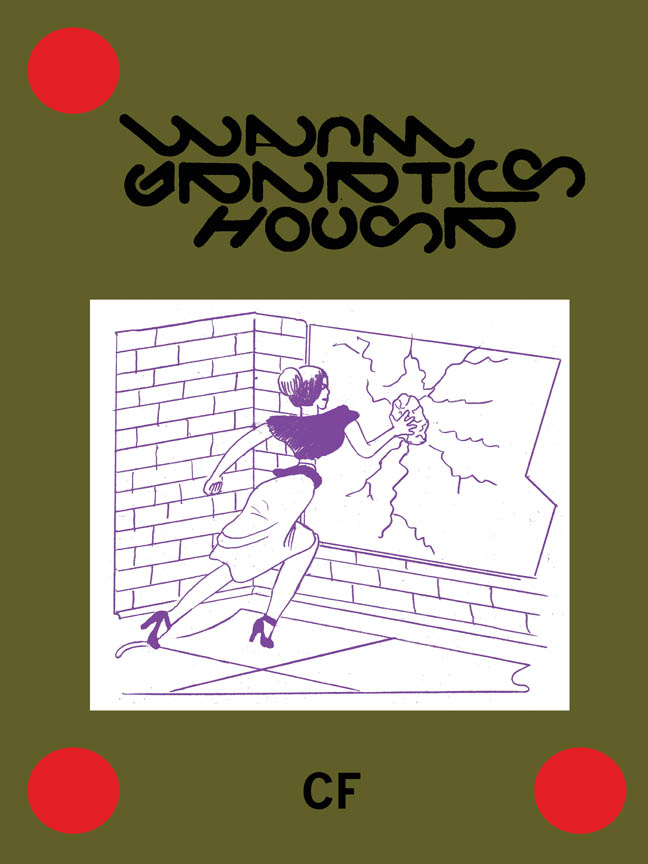 * This CAKE recap makes it official: Closed Caption Comics is running neck and neck with Secret Acres for "best con reports." As a bonus, this includes Noel Freibert's review of Thickness #3, the first and afaik only such review to date. I'm grateful that in reviewing my contribution with William Cardini, Noel didn't seek payback for the "cat in the microwave" incident. See, Noel — I told you there was a nicer way to explore splattery textures!
* As far as I know, this is our best glimpse yet of the cast for Bryan Lee O'Malley's next comic, Seconds.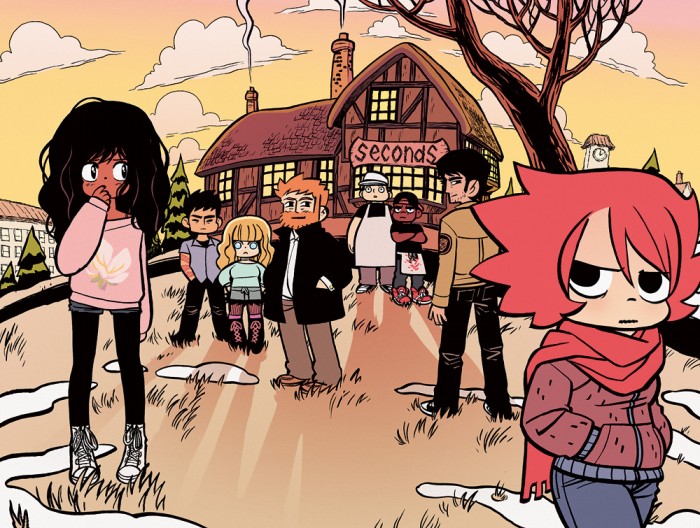 * My pal TJ Dietsch interviews Brandon Graham about Prophet, his marvelously modular sci-fi adventure series for Rob Liefeld's Extreme line. Prophet is an object lesson in making individual installments count, and in the value of thinking biiiiiiiiiiiiiiiig in SFF yet never getting lost in the caverns of your own ideas.
* Chris Butcher on the problems with professional publishers using Kickstarter to fund the books they publish. It always seemed to me that publishers take your book, print it, distribute it, and market it, on their own dime. That's what a publisher is. Chris's point is basically "Well, that's what a publisher was." He's not outraged, he's simply pointing out that this is changing — has changed — and wondering how to proceed.
* Today in the "saving it for when I've read the books" column: Tom Spurgeon on the Joe Sacco collection Journalism and Tucker Stone on Carl Barks's Disney ducks comics. The last panel he uses to illustrate the post should be issued to superhero artists with their 1099s.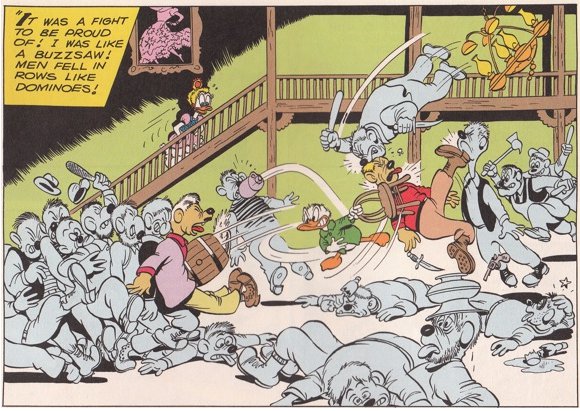 * Speaking of which: Tom Spurgeon on Jaime Hernandez's superhero slobberknocker, God and Science: Return of the Ti-Girls. No greater pleasure in writing-about-comics than reading my favorite critic write about his favorite cartoonist.
* The Mindless Ones annotate/critique Alan Moore & Kevin O'Neill's The League of Extraordinary Gentlemen Vol. III: Century #3: 2009: Part one, part two, part three tk. Some pretty robust debate in these.
* One last "good critics on good comics" entry: Chris Mautner guides you through the work of Jacques Tardi, who probably goes hand in hand with Jason as the European cartoonist who's most benefited from Fantagraphics' thoughtful, consistent approach to collecting his work.
* Gabrielle Bell is doing another round of July Diary daily comics! This one's my favorite so far. So subtly funny.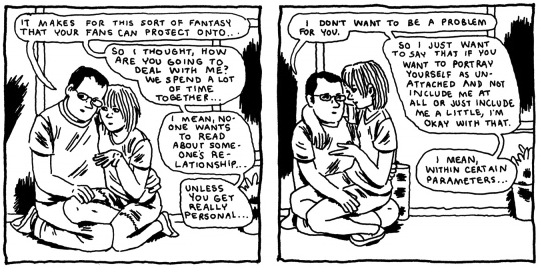 * I was so convinced that this remarkable installment of Ant Comic by Michael DeForge was an homage to the third Where's Waldo? book with all the battles in it, but I asked and it's not. It's still remarkable, however.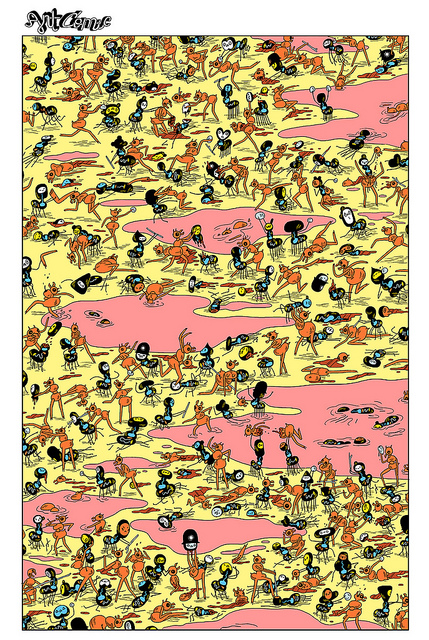 * Jonny Negron does a dream comic. Sure, I'll eat it.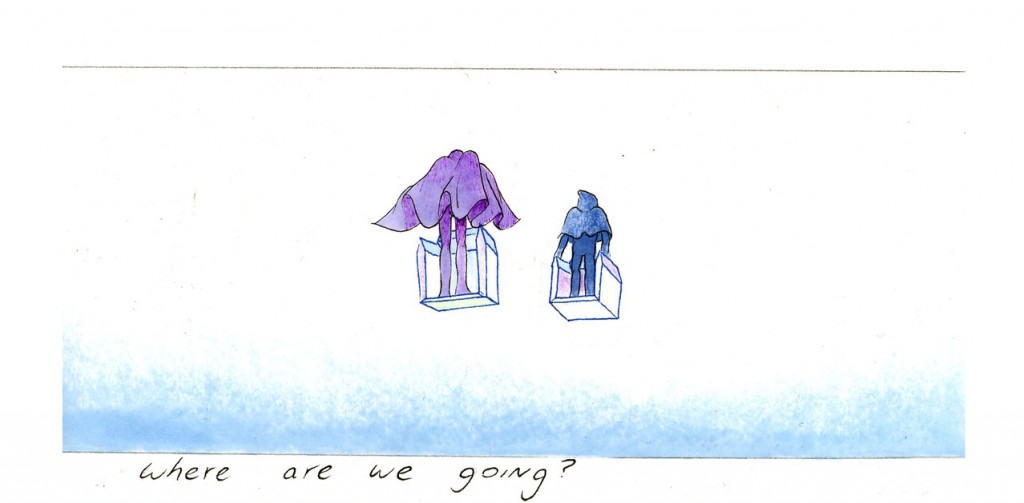 * Looks like my friend and collaborator Isaac Moylan will be drawing a lot this summer.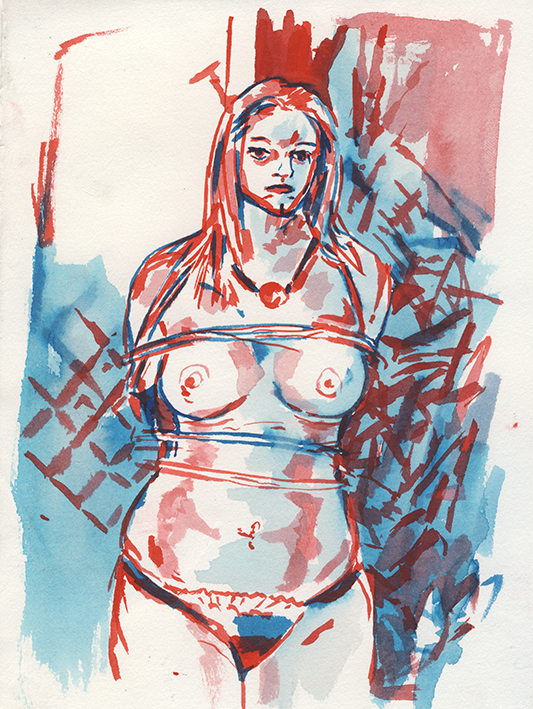 * Julia Gfrörer does fanart for Wallace Stevens's "The Emperor of Ice Cream." What a country!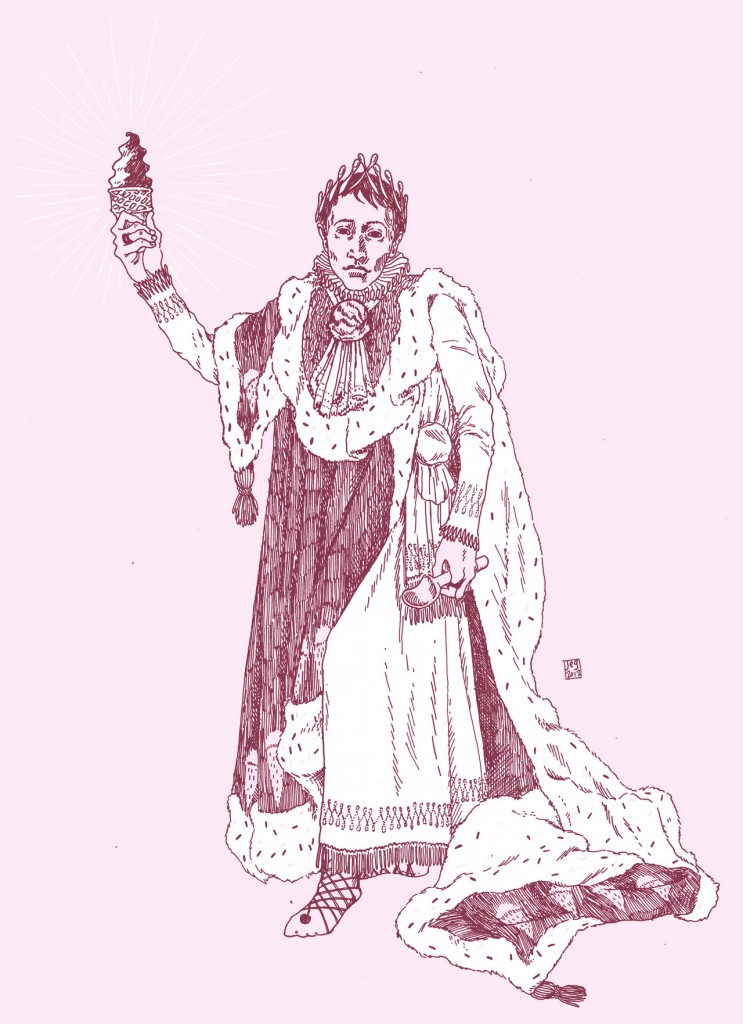 * A child's guide to Dogs and Water, by Anders Nilsen.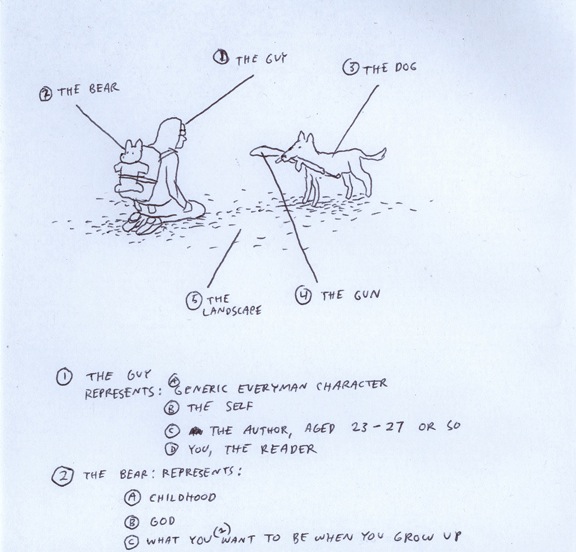 * This pinup of Megg from Simon Hanselmann's webcomics by Marc J. Palm represents the shortest amount of time between "discovering a webcomic" and "discovering sessy fanart for that webcomic" I've ever experienced. Hooray!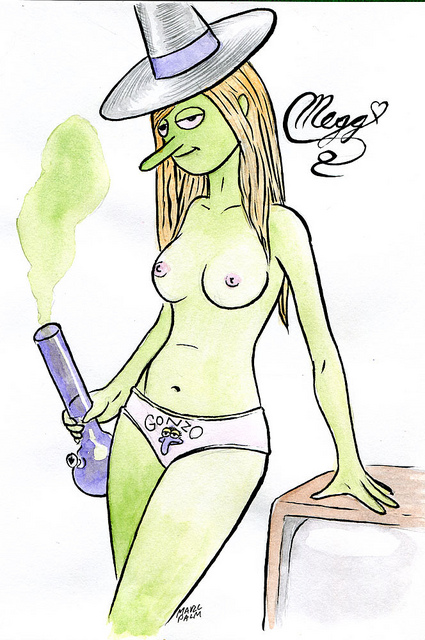 * Happy Fourth of July from Jillian Tamaki and Frances! (And a not-so-happy one from SuperMutant Magic Academy guest artist Frank Stockton. My god.)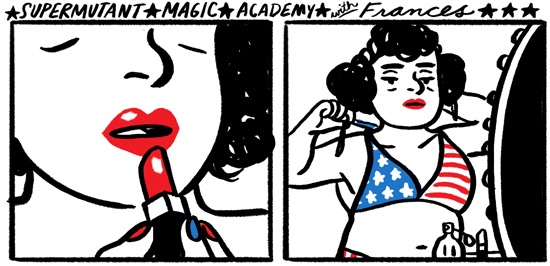 * The new Charli XCX song sounds exactly like a collaboration between Katy Perry and Leviathan from Hellbound: Hellraiser II.
* One of the nice things about the Internet is I can operate a dedicated site where posting pictures of Kristen Stewart in shorts and a Led Zeppelin t-shirt is part of the remit.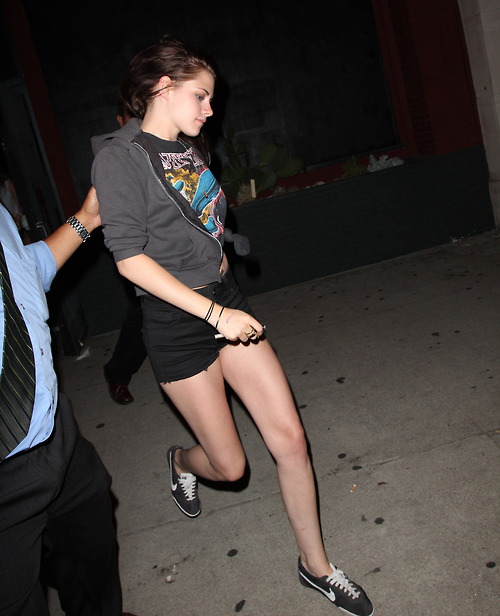 Tags: Carnival of souls, comics, links, music