* Today in and around the San Diego Comic-Con International:
* Your absolute A-#1 top story of the day, the show, the year: It's a picture of George R.R. Martin and Los Bros Hernandez. Their beards are full of MAGIC. I love these wonderful men. (Via Fantagraphics, who clearly took this picture just for me.)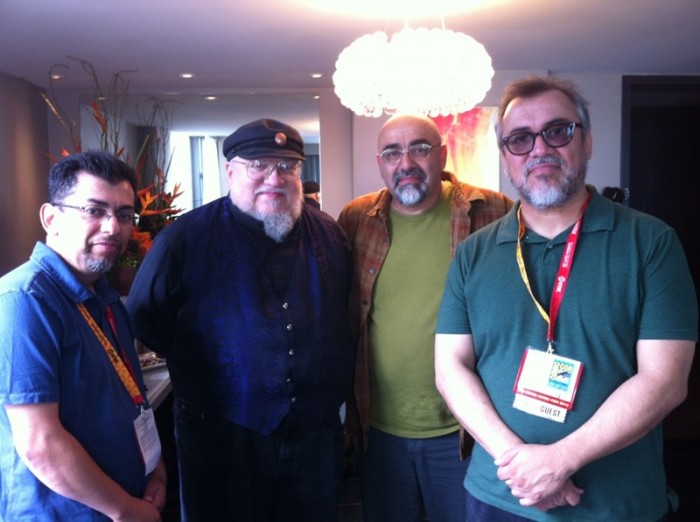 * Tom Spurgeon breaks two major announcements from Drawn and Quarterly: They'll be publishing Art Spiegelman's latest odds'n'sods collection Co-Mix, and collecting Michael DeForge's webcomic Ant Comic as Ant Colony. Spiegelman is justifiably legendary and insight into his process is always welcome; DeForge is the best cartoonist of his generation and Ant Comic is one of the two or three best things he's ever done.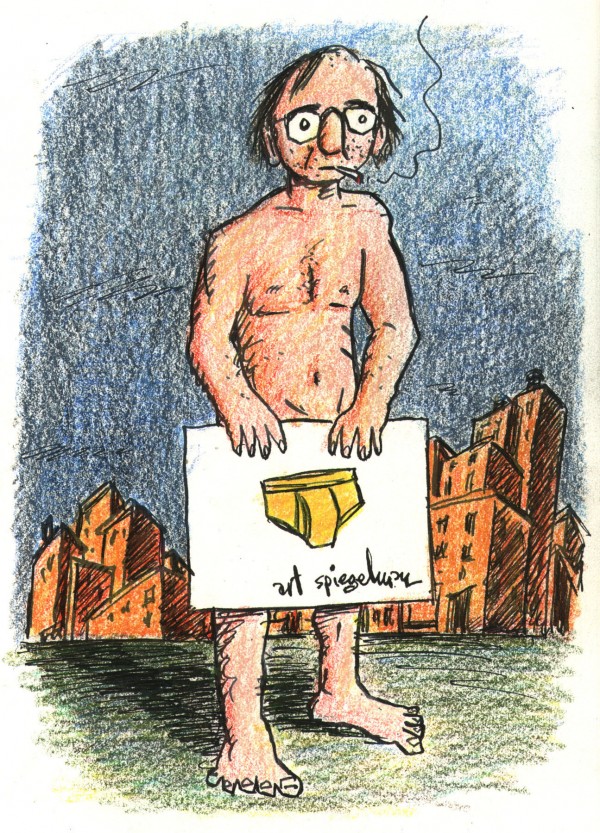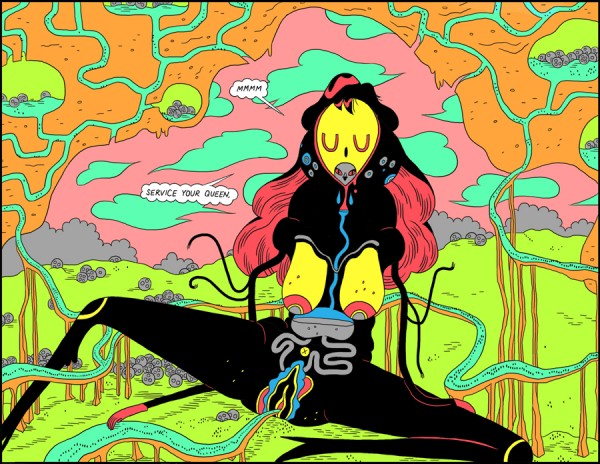 * Neil Gaiman and J.H. Williams III are doing a prequel to Gaiman's beloved series The Sandman for DC/Vertigo. I'm reporting this as news rather than as "hey I'm looking forward to this" since Sandman's not really my thing. It's newsworthy for a couple of reasons, I think: 1) This is going to be an absolutely colossal bestseller, I'm guessing the bestselling comic in a decade or more; 2) I'm surprised Gaiman's doing it in light of the Before Watchmen situation, since he's been an outspoken creators' rights advocate for years and has (I think) a relationship with Alan Moore. That makes him returning to the company in such a big way seem much more like a tacit endorsement than does the work of most DC employees and freelancers who aren't directly involved in the project, I think (myself included).
* Tom Spurgeon's daily floor reports are thus far as thorough on a day-to-day basis as many are for the entire show, a mix of anecdote, opinion, temperature-of-the-room stuff, and actual news and reporting. Here's Preview Night; here's Thursday. Of greatest interest to me: Josh Cotter isn't doing comics for now; Douglas Wolk isn't writing for ComicsAlliance for now; Gary Groth liked Joe Lambert's excellent Annie Sullivan and the Trials of Helen Keller.
* Derf Backderf's My Friend Dahmer is headed for the big screen. Still haven't read it. Shameful.
* Frank Santoro has a limited edition book on the way from PictureBox called Pompeii, a "straightforward comic book narrative, chornicling the lfie of two artists in the doomed city." I like the sound of that.
* I defy you to find a more loathsome way to talk about making comic books or any kind of art whatsoever. This one's a news story as well, in that Image Comics publisher Eric Stephenson has been so outspoken in his criticism of Before Watchmen while his new partner J. Michael Straczynski has been so outspoken in his defense of it.
* Finally, meet your new Game of Thrones castmembers, including Diana Rigg, aka Emma Peel, aka costar of The League of Extraordinary Gentlemen Vol. III: Century #3: 2009, as the Queen of Thorns.
* In other news…
* Jeeeeeeez, look at Chris Ware's Building Stories. That's no moon. That's a space station.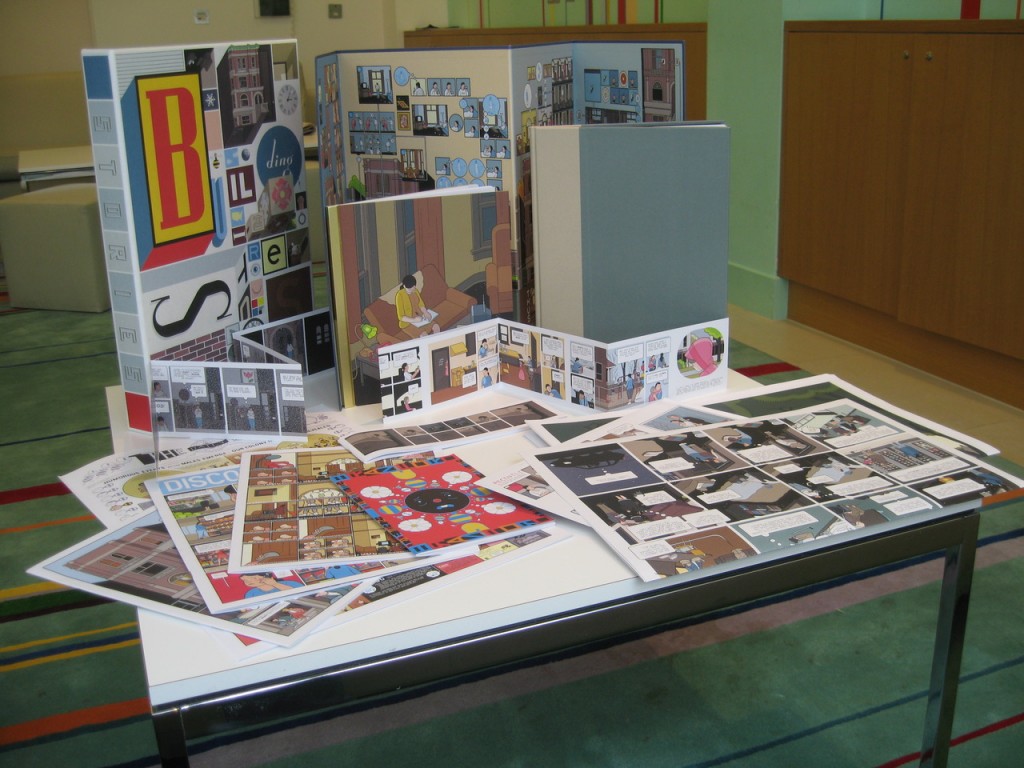 * Dave Kiersh's new book After School Special is out and available through Giant Robot! I'll say it until everyone listens: Read Dave K. If we could get his work into the hands of the millenials there's no telling what might happen.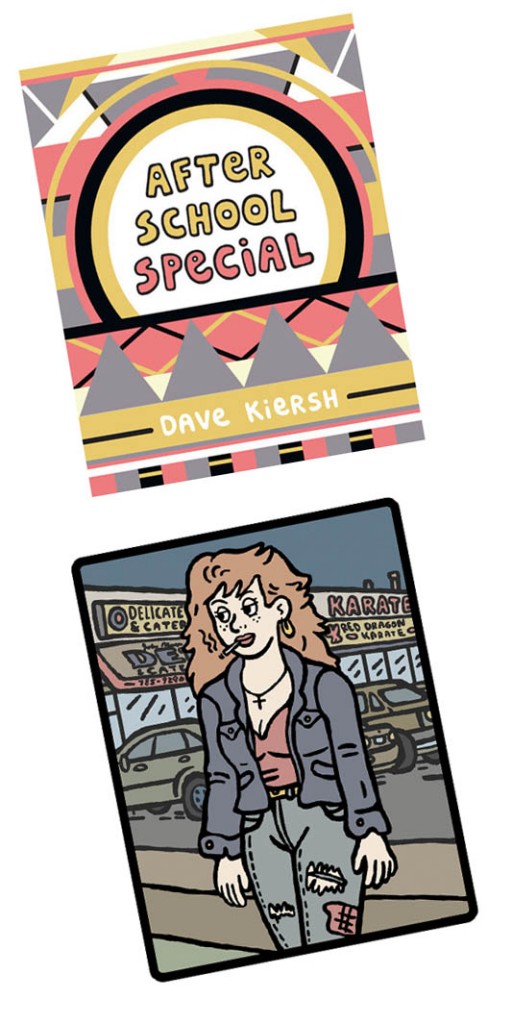 * Theo Ellsworth is debuting his new book The Understanding Monster Book One at SPX. Also, it wasn't until I saw this poster he designed for the show that I realized what a power-packed lineup that show has this year: Ware, Clowes, Mouly, Jaime, Beto, Tomine. And something new from me and a special collaborator, maybe?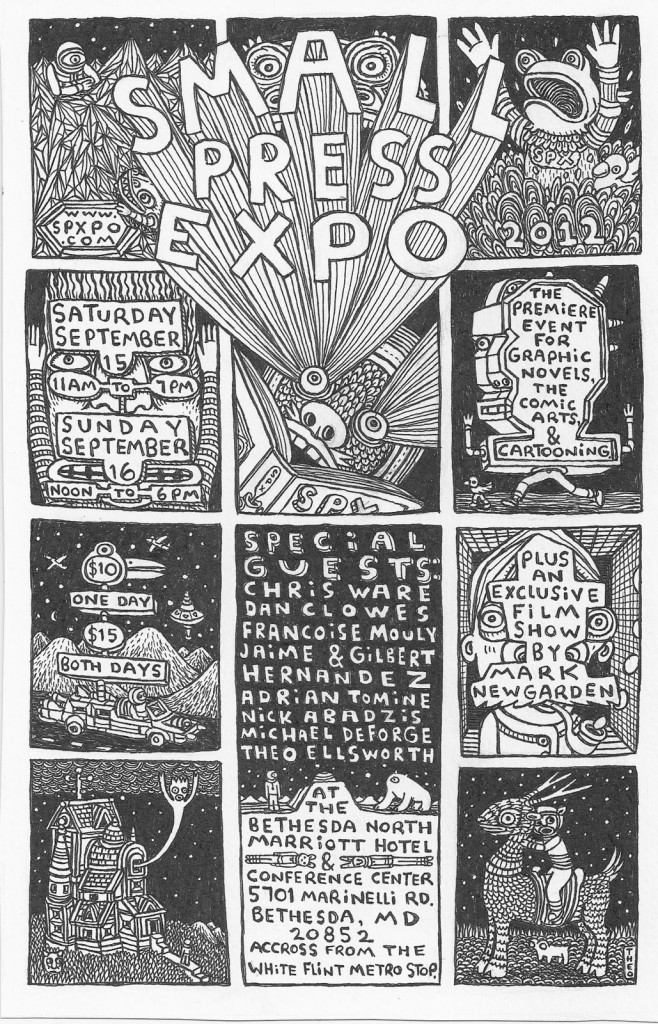 * There's something quietly unnerving about the way Breaking Bad actor-director Bryan Cranston refers to "Walt" and "Bryan" as separate entities in his excellent, insightful two-part interview with Alan Sepinwall. I say that not to diss him as some third-person phony but as a testament to the power of Walt. Of particular note in the interview are the sections where Cranston describes moments where his conception of the character and showrunner Vince Gilligan's diverged, and what he'd learn from them.
* The A.V. Club's Noel Murray gets a great interview out of Kevin Huizenga, perhaps the prickliest interview subject in altcomix. I'll never not get a charge out of it when Huizenga describes his comic "The Sunset," for my money the best short comic of all time, in precisely the terms I'd use to describe it myself.
* I haven't been following Fantastic Life cartoonist Kevin Mutch's webcomic Moon Prince except to admire it visually from time to time, but that's because I suck at following webcomics, not because it doesn't look crazy and beautiful, because it does: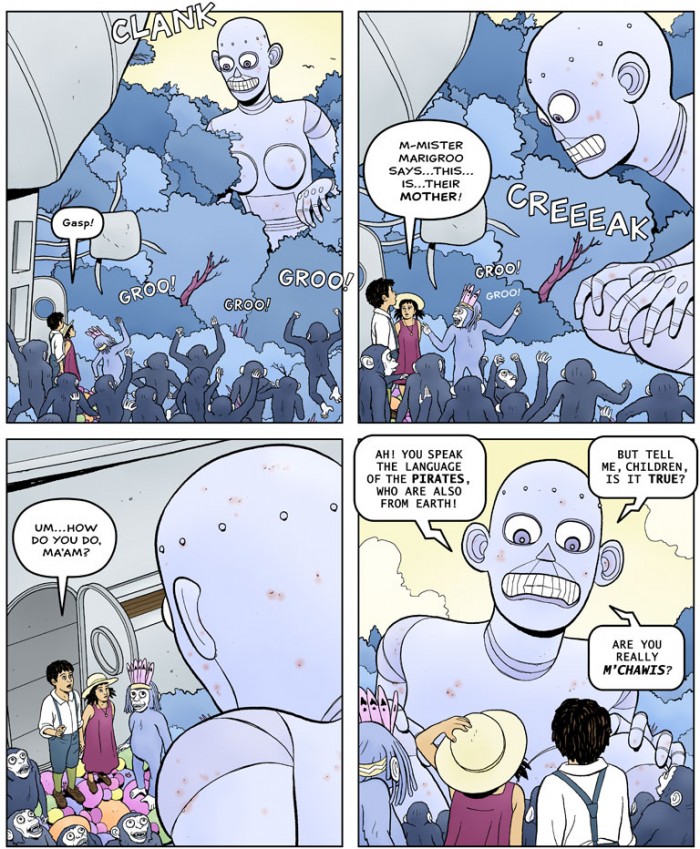 * Beautiful work by Jordan Crane. His finished pages are so uncannily devoid of human error that it's unusually interesting to see the artifacts of their construction. Michael DeForge and Ryan Sands should try to get a contribution out of him for the Thickness collection, by the way.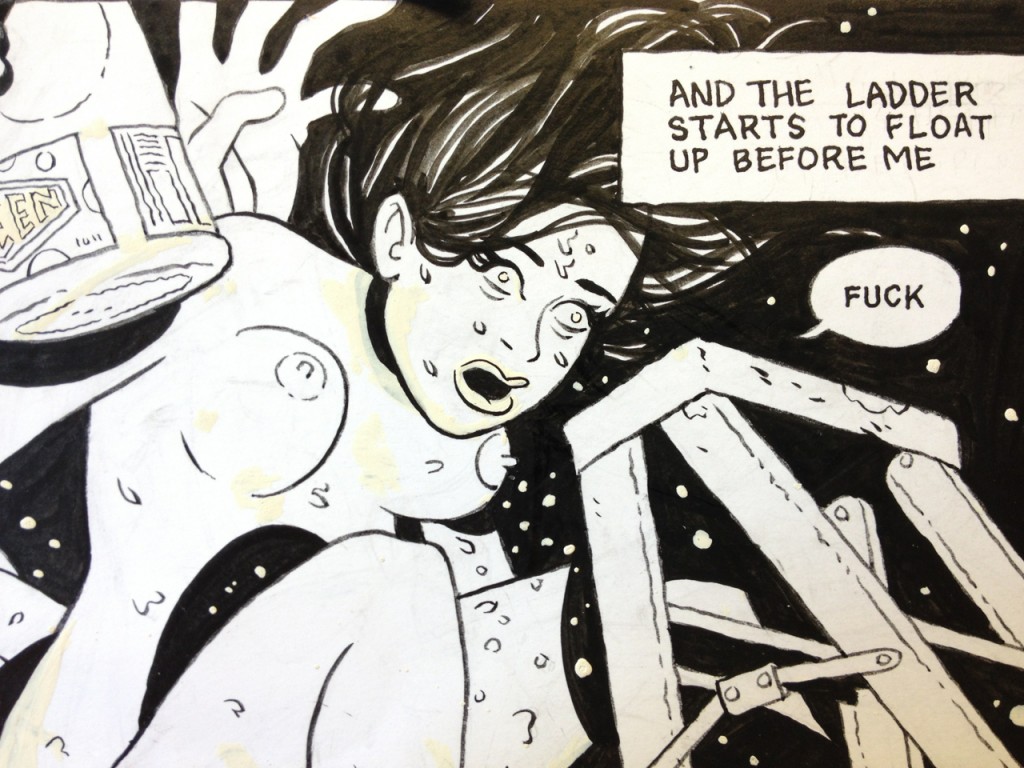 * Read an excerpt from Frank Santoro's excellent graphic novel Storeyville and Crane's webcomics portal What Things Do.


* At last: Jonny Negron turns his attention to MILFs.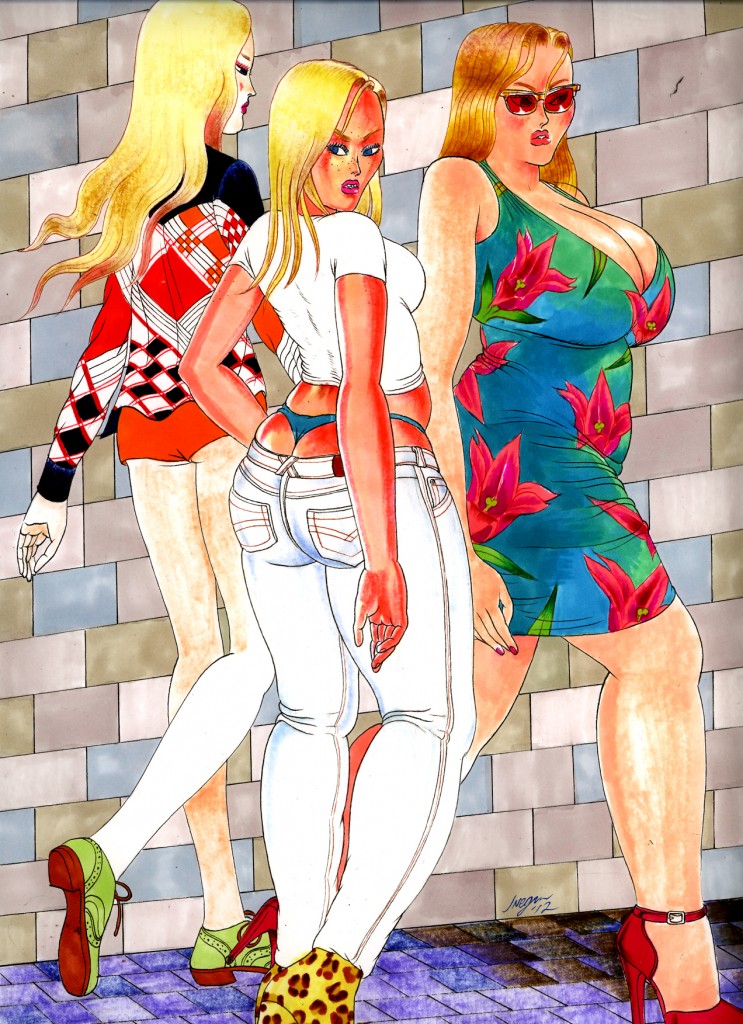 * It's been a while since I linked to Monster Brains, and this sensuously sinister gallery of Carlos Schwabe art seemed like as good an excuse as any. Look at the eyes.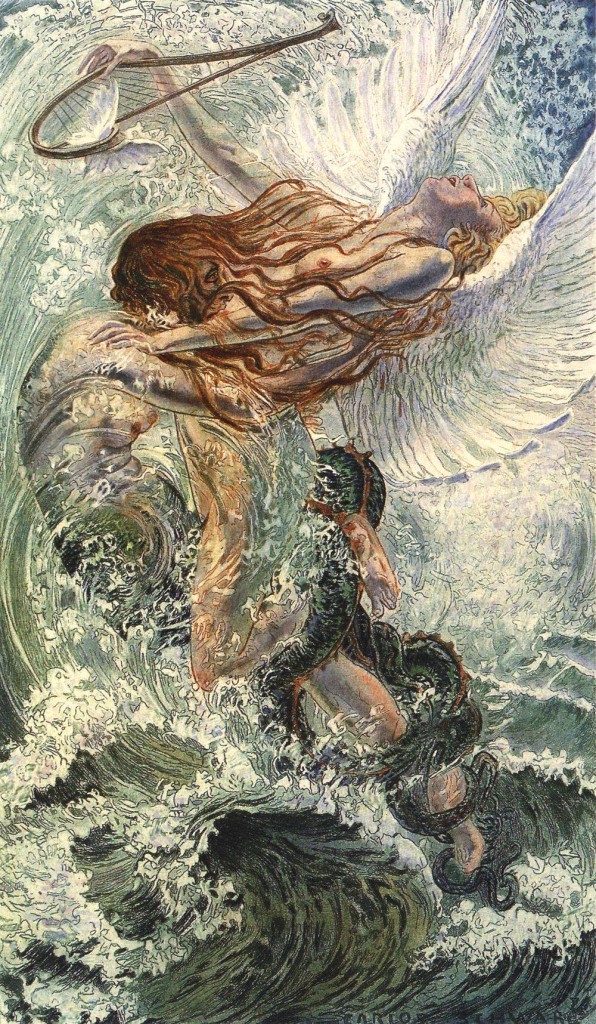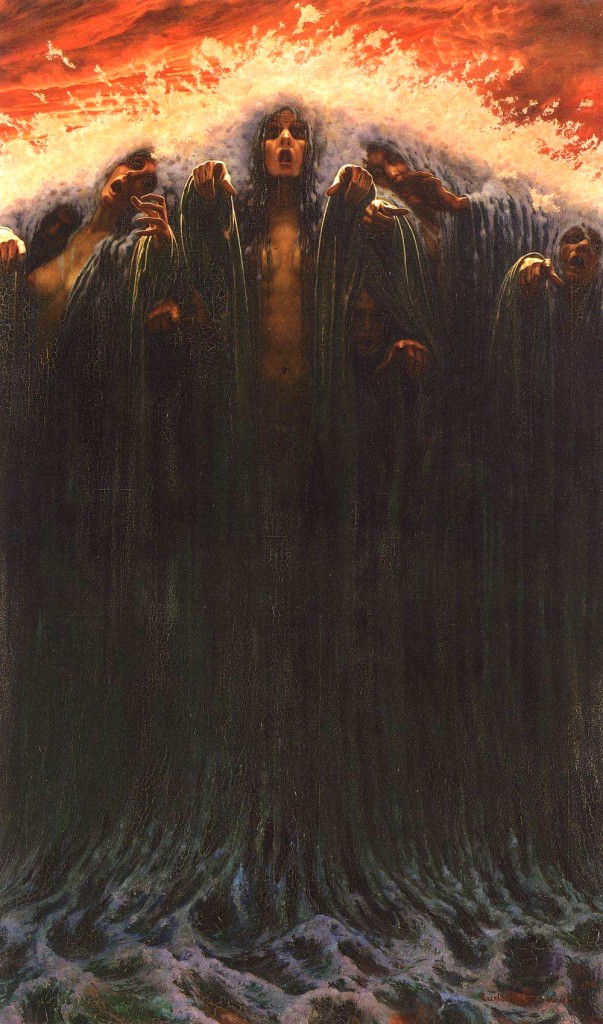 * I'm happy to use the occasion of Phil Jimenez's birthday as an excuse to post this spread from Infinite Crisis again. One of my favorite pieces of superhero-comic art by anyone ever.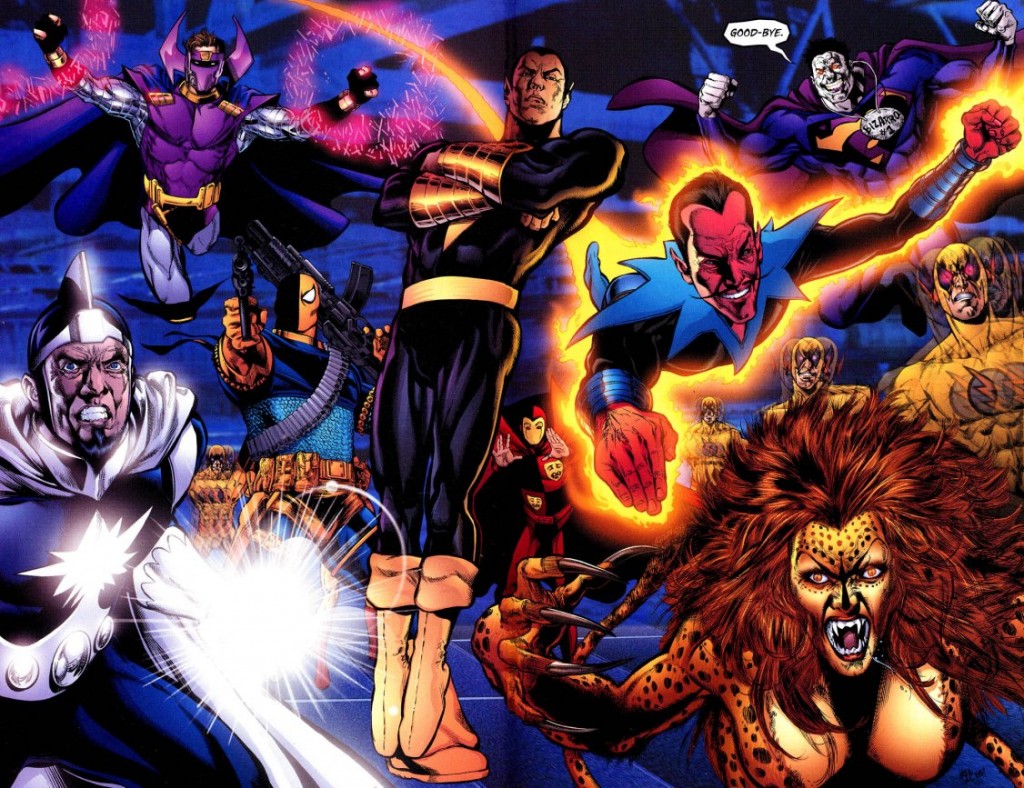 Tags: A Song of Ice and Fire, Carnival of souls, comics, fantasy, Game of Thrones, George R.R. Martin, links, movies, TV