* It's the most wonderful time of the year: Time for Tom Spurgeon's comically massive guide to the San Diego Comic Con, fully revised and updated this year and as wise and funny and practical as ever. It is literally the next best thing to being there, and every time I read it, I miss the show more. If you want a taste of what it's like without going, spend your lunch hour with this sucker.
* Matthew Perpetua has unleased another monstrous eight-disc survey mix, this one featuring the best songs of 2006. It's funny: I don't disagree with him that 2006 was a weak year overall, but I look at this mix and it's jam after jam. But I think I started regularly reading Matthew's Fluxblog site in 2006 because I liked the songs he was writing about, so I suppose it's not surprising that I'm 100% behind the majority of his selections here.
* Tom Spurgeon also interviews Study Group/Press Gang cartoonist and impresario Zack Soto, who's at the center of a lot of interesting things going on in alternative comics making and publishing right now.
* By all means enjoy Marc Spitz's oral history of The Wire for Maxim. The revelation of this little bit of actor business by Jamie Hector, the actor who played the evil-eyed druglord Marlo Stansfield, was dynamite:

You know, I never looked in the mirror, never worked on that stare. I'd look through the other person, like they just don't exist.
* DC Comics' big New 52 relaunch helped, but didn't transform, the company's sales.
* Okay, so apparently there's some kind of anthology called CAKE BOOK 2012 edited by Andy Burkholder (related to CAKE the con? I don't know) and featuring, and I quote:

Dane Martin
Anna Haifisch
Paul Nudd
Brecht Vandenbroucke
Patrick Kyle
Sua Yoo
Michael Olivo
A. Degen
Anders Nilsen
Jason Overby
Nick Drnaso
Sanya Glisic
Jason T Miles
Ginette Lapalme
Blaise Larmee
Otto Splotch
Eamon Espey
Molly O'Connell
Paul Loubet
Jesse Balmer
Aidan Koch
John Hankiewicz
Jeff Lok
Max Morris
Lyra Hill
Karneeleus
Henry Glover
Jaakko Pallasvuo
Michael Deforge
Jesse Fillingham
Edie Fake
Jesse McManus
Mike Redmond
Leslie Weibeler
Matthew Thurber
Josh Bayer
David Alvarado
Chris Day
Mickey Z
Scott Longo
Austin English
Julie Delporte
Andy Burkholder
Conor Stechschulte
Onsmith
Zach Hazard Vaupen
Joe Tallarico
Bret Koontz
Aaron Shunga
Noel Freibert
Andy Ortmann
Shalo P
Anya Davidson
Holy moses.
* Anders Nilsen talks about what looks and sounds like an extraordinary sketchbook-based book and gallery show he's doing called Rage of Poseidon.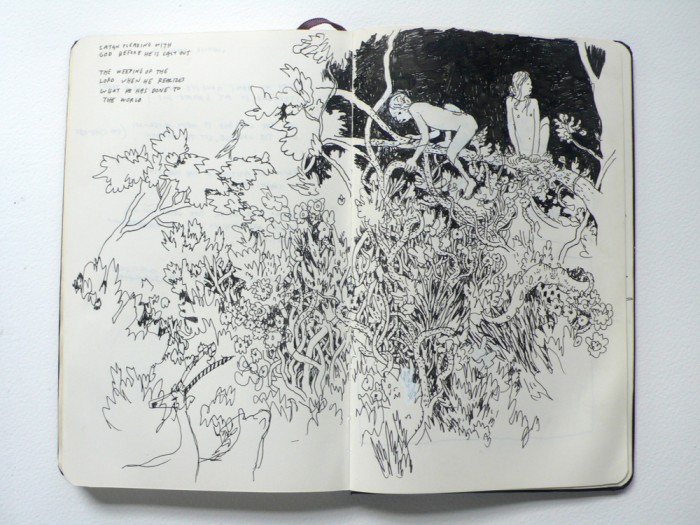 * Zach Hazard Vaupen, the weirdest gag cartoonist on the planet, has started another humor strip called Pixel Dog's Soft Bark. That's what this is.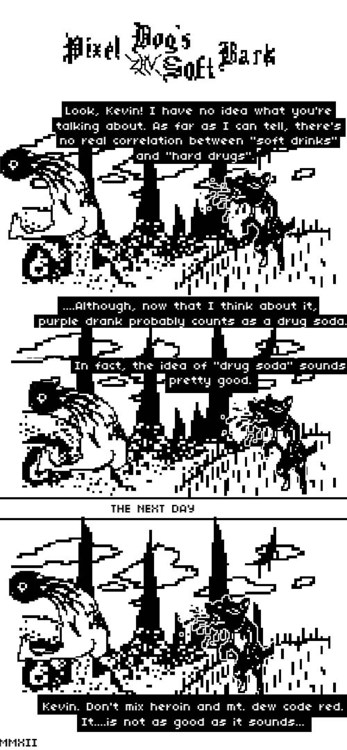 * Julia Gfrörer's Black Is the Color (of course it is) is now playing on the Study Group webcomics portal.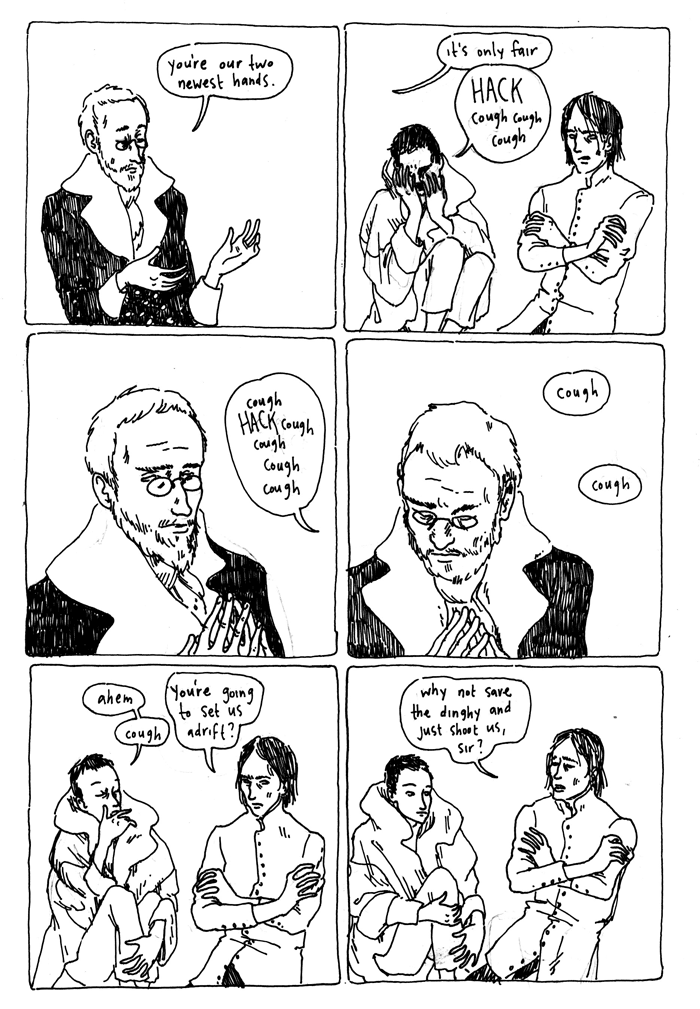 * Isaac Molyan revisits one of our old collaborations, "I Remember When the Monsters Started Coming for the Cars."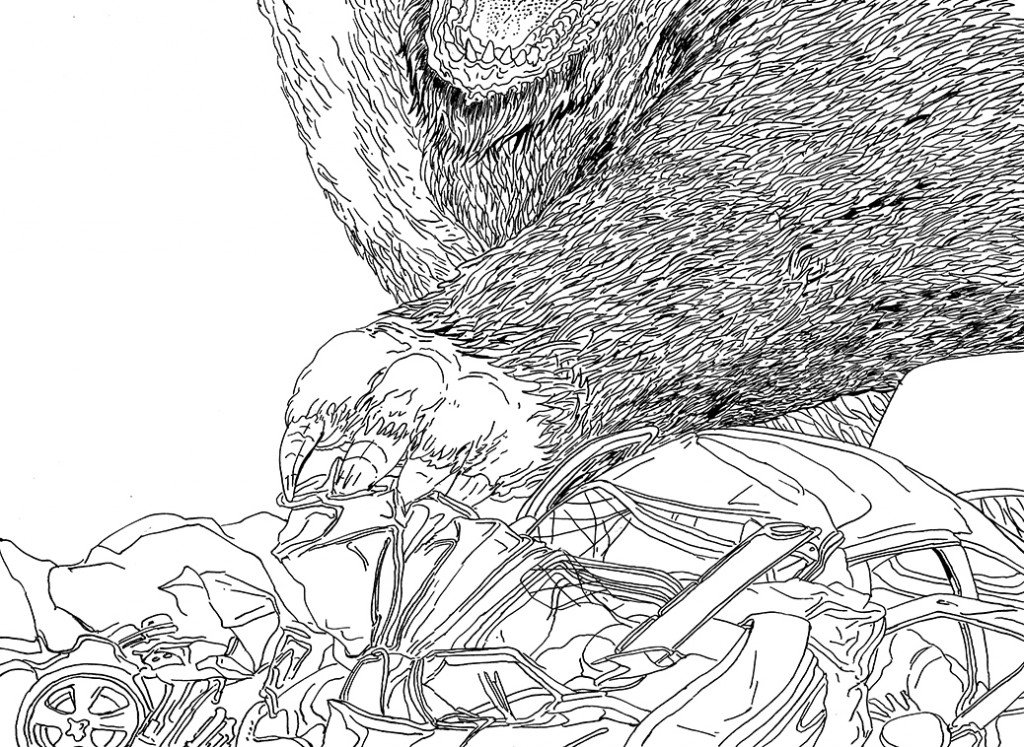 * Lovely cartooning from Michael DeForge.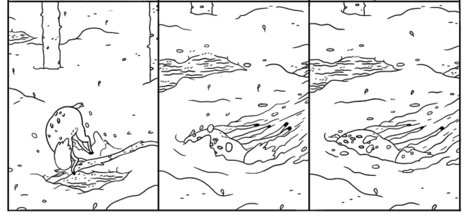 * Uno Moralez, image/gif gallery, solid gold, you know the drill.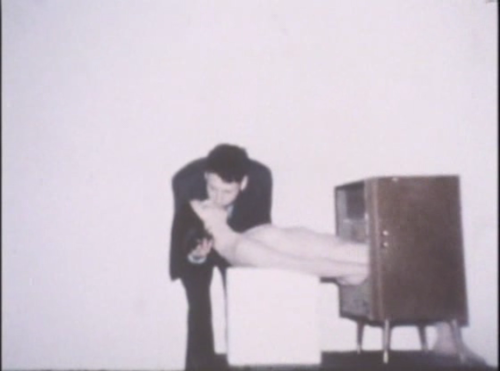 * Drawn & Quarterly will be publishing a Lisa Hanawalt collection. Great news for all involved, including the readers.
* Filing these away for when I've read the book: The Comics Journal's Nicole Rudick and Ken Parille on Alison Bechdel's Are You My Mother?.
* Tom Ewing on the silence of Star Wars. I know exactly what he's talking about, and it's the sort of thing one misses when watching contemporary blockbusters.
* Not that I expected any less, but I sure am glad to see the Mindless Ones avoid the new "Wolverine wouldn't do that!" school of Mad Men criticism in their review of last week's pivotal episode "The Other Woman."
* Speaking of, Gwynne Watkins's Mad Men interview series for GQ has made for marvelous reading. Big surprise: the actors tend to be very smart interpreters of the show. Particularly recommended but ONLY IF YOU'RE ALL CAUGHT UP: Jared Harris and Christina Hendricks.
* Real Life Horror: What kind of person voluntarily sits in on Obam's Kill List meetings? Like, where are you in your life where you think to yourself "These are calls I'm comfortable making"?
* Finally, news you can use: Emma Watson will be performing in full Rocky Horror lingerie regalia in her next movie.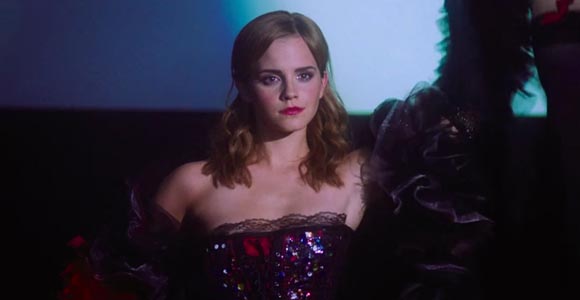 How do we feel about this, '90s high-school drama-club goth Christina Hendricks? "Well, at first I was like…"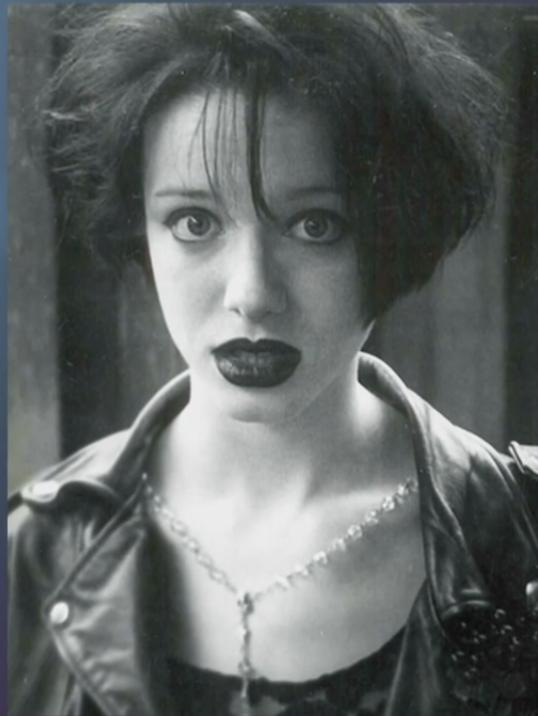 "But then I was like…"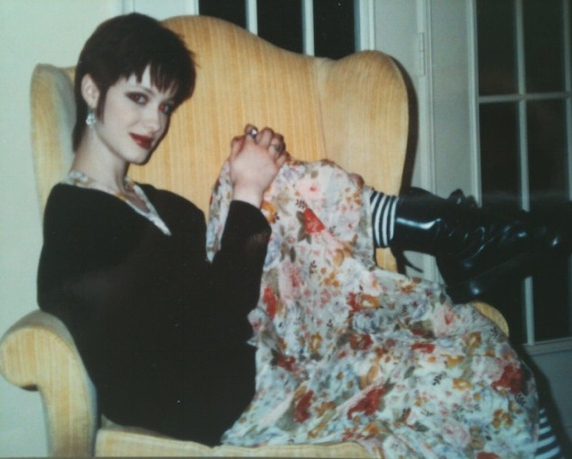 Tags: Carnival of souls, comics, links, movies, music, real life, TV