* Phoebe Gloeckner is struggling with depression due to her decade-long immersion in a still-unfinished project about horrific crimes against women and girls in Juarez, Mexico. She says she feels alone. Phoebe is one of the best living cartoonists, creator of some of the best short stories and one of the best graphic novels of all time, and I'm as deeply connected to her work as I am to any comic. If you feel similarly and there's any way you can make these feelings known to her, go ahead and do it.
* Well well well, what have we here? It's Ticket Stub, a new Tim Hensley book coming soon from Yam Books.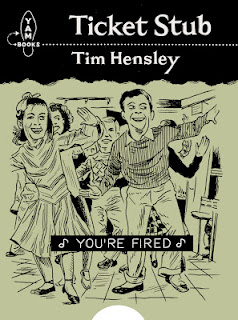 * Gilbert Hernandez talks to CBR's Shaun Manning about his forthcoming drug/zombie book from Dark Horse, Fatima: The Blood Spinners. Beto skeptics please note that he declined to make this a Fritz book because huge boobs would look silly on a super-athletic zombie killer. (Fritz makes a cameo, though, apparently.)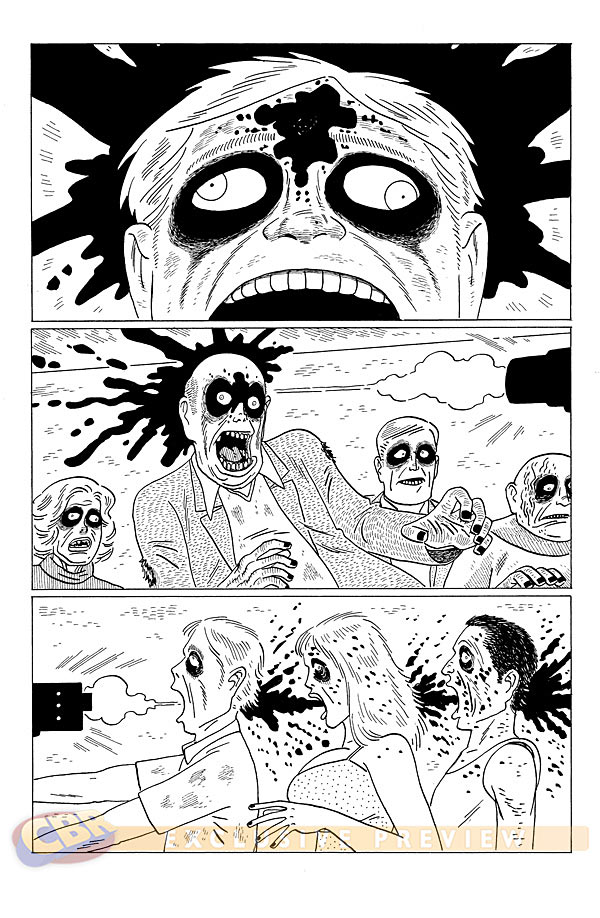 * Against "Was that really necessary" as a criticism of art:

I think "is it necessary?" is the single most overrated rubric for evaluating quality in art. For starters, no art is "necessary," that's what makes it art. Moreover, this allows only for utilitarian plot-advancement and arc-based character growth. All the weirdness that really matters — the spectacle, the symbolism, the dead-ends and meanderings and tics, the funny and frightening and unclassifiable flourishes that make art luminous — is argued out of existence. The daisy-chain of voyeurism [in a recent Game of Thrones episode] wasn't necessary, no, but it was vital in that it was bizarre and ridiculous and awesome.
—me, in the comments for my Rolling Stone piece on the 10 biggest differences between the show and the books. It's not just disgruntled book-fans you see complaining in those words, either. I love excess, so I'm not a fan of this line of argument.
* Related:

Some people have rules about sex in comic books or stories in general. It needs to serve the story and not just exist to titillate the reader. Do these people have sex at all?

Sex never "serves the story" in the way these people want. Hell, you could take the sex out if 9 Songs and the story would be there. It just wouldn't be the story that anybody wants to watch.

Generally, people don't look at war stories and complain that there's a war in it. If someone does make that complaint, they get sent to the kids' table.
—Darryl Ayo. He's not talking about Game of Thrones, but he might as well be.
* Great music writing #1: Eric Harvey's epic-length history of Quiet Storm, the ultrasmooth, bedroom/wallpaper-friendly R&B format that he likens to "ambient soul." A week that produces this and Tom Spurgeon's tribute to the comic-book creators of the Avengers is a pretty great goddamn week for long-form writing on the internet.
* Great music writing #2: It's nothing so epic as the Quiet Storm piece, but Lindsay Zoladz's review of Garbage's new album is the kind of music criticism you'll enjoy reading even when you haven't heard the music in question. She's just very straightforward and very clear and very entertaining and very insightful.
* The three My Bloody Valentine reissues are now out, and yet somehow remain a comedy of errors. Do I splurge for the CDs or will the remastering remain evident in the mp3 versions? Are there mp3 versions?
* Tucker Stone reviews Jean-Pierre Filiu & David B.'s nonfiction graphic novel (I know, I know) Best of Enemies: A History of U.S. and Middle East Relations. He describes it as feeling like not-comics in a way you'd think would be a dealbreaker, but which he argues totally isn't. Very intriguing. David B., of course, like Gloeckner and Gilbert, is a top 10 cartoonist on the planet today.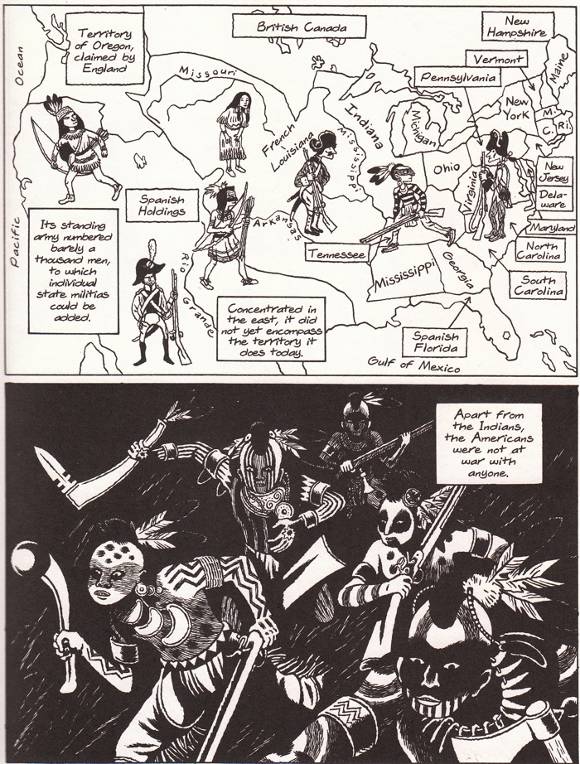 * Matthew Perpetua interviews Arne Bellstorf about his admirably low-key Beatles-in-Hamburg graphic novel Baby's in Black. Apparently Bellstorf wasn't (isn't?) even much of a Beatles fan.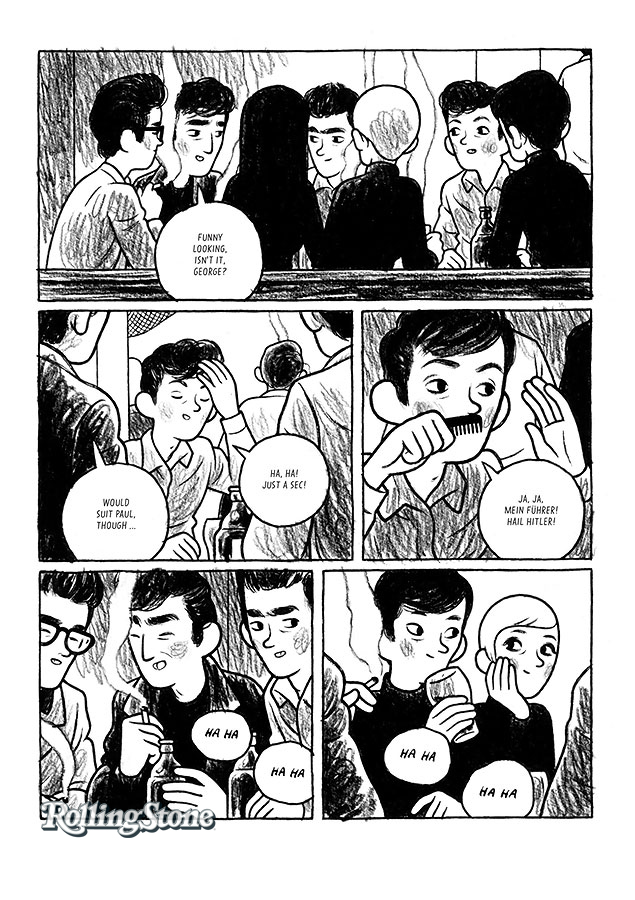 * TCAF organizer Chris Butcher's con report on the Toronto convention/festival's latest go-round actually includes the methodology behind its attendance figures! This is kind of amazing if you've followed the comic-con circuit for any period of time, especially in contrast with an unfortunate tendency to release questionably high numbers in the wake of bad publicity. MoCCA, Wizard, take note.
* Speaking of, Noel Freibert's TCAF photo parade is my favorite such post in a long long time. What a haul! What a karaoke outing!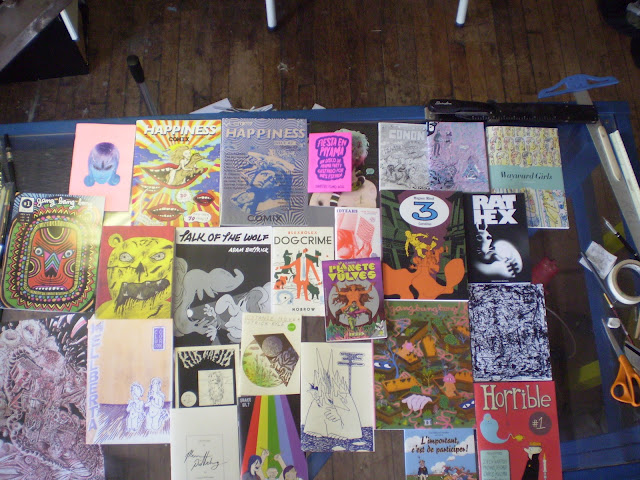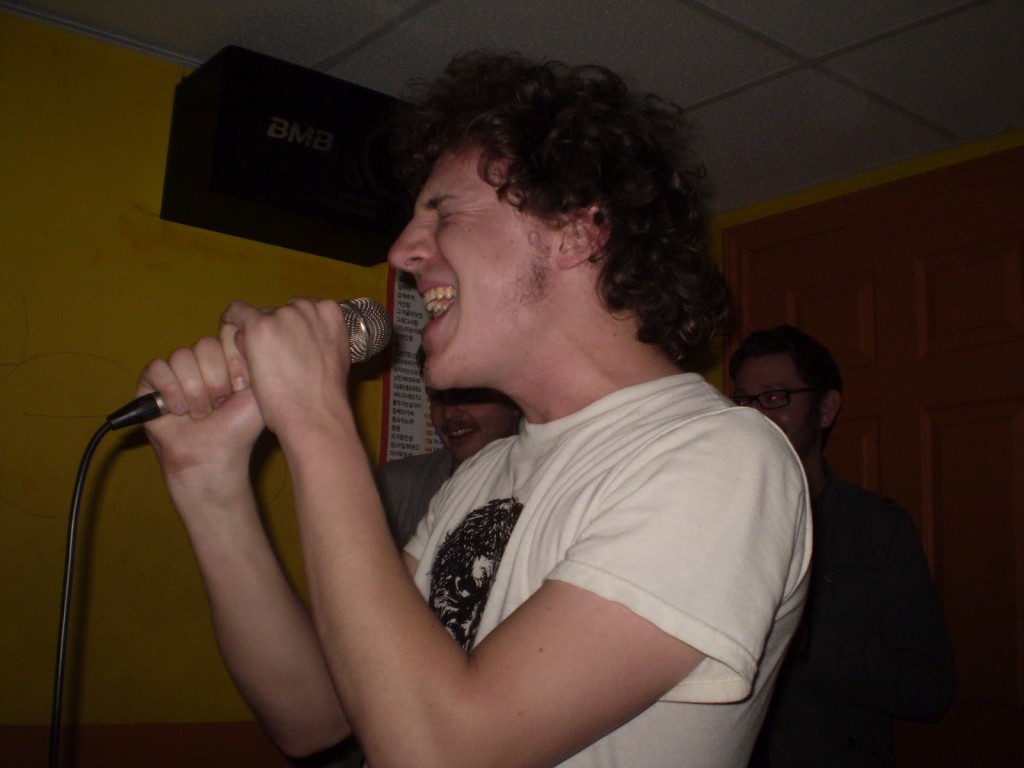 * Finally, Jamieson Cox's insider account of R. Kelly's expansion into the world of pharmaceutical manufacturing.