* Matthew Perpetua's Fluxblog returns with its latest eight-disc (eight disc!) survey of music from the '00s; this time it's 2005 in the spotlight.
* I think I may have missed an earlier announcement, but my RSS reader insists this is breaking news: The Brooklyn Comics and Graphics Festival, historically the best comics convention, has announced its date for this year: Saturday, November 10, 2012. That's about a month earlier than usual, and while I'll miss the gray wintry Brooklyn weather and holiday-season vibe a bit, I don't see any reason the new time frame won't work.
* Ooh boy, Secret Acres is publishing a print edition of the profoundly strange and uncomfortably sexy webcomic Slechtemeisjes called Wayward Girls, now revealed to be by Netherlands art-school graduate Michiel Budel! That's a good get.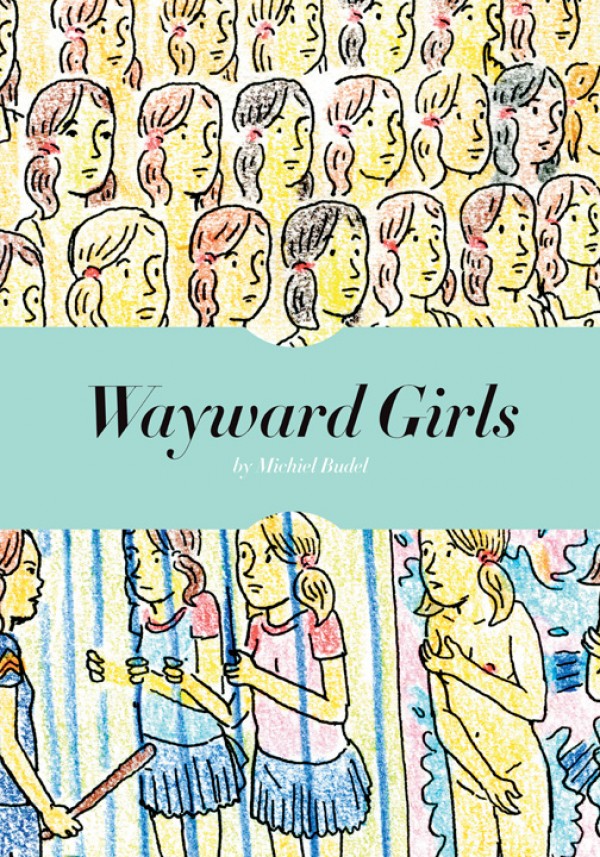 * Thickness #3 may be the final issue of the series, but co-editor Ryan Sands reveals a collected edition with added material is in the works.
* This Comics Journal roundtable on the comics of Jack Kirby and critic Charles Hatfield's book about Kirby The Hand of Fire, is an absolute feast, and as of this writing there's no end in sight. Featuring Jeet Heer, Dan Nadel, Jonathan Lethem, Sarah Boxer, Glen David Gold, R. Fiore, and Doug Harvey.
* Speaking of the Journal, here's a great review of Benjamin Marra's Lincoln Washington: Free Man by Matt Seneca. And Brandon Soderberg's review of Derf Backderf's memoir My Friend Dahmer, about the author's adolescent friendship(ish) with Jeffrey Dahmer, makes me want to read the book even more than I already did.
* Salon's Willa Paskin is a fabulous TV critic, and her piece on the exquisite awfulness of Joffrey from Game of Thrones offers ample evidence as to why. I'm going to print out that first paragraph and keep it under my pillow at night.
* Speaking of fabulous TV critics, don't miss the Mindless Ones on last week's Mad Men.
* So I guess the picture quality of The Hobbit's revolutionary 48 frames-per-second filming technique is so good that it actually goes back around to ugly-looking. Peter Jackson defends the move, while TheOneRing.net's Quickbeam (whoa, flashbacks to 12 years ago!) says it's a matter of taste that takes getting used to.
* Sam Costello talks to Robot 6's Brigid Alverson about his decision to end his very, very ambitious webcomic/print-comic horror anthology series Split Lip. Sad to see it go.
* How bright will seem, through mem'ry's haze, those happy, golden, bygone days: Grant Morrison waxes thoughtful on the big superhero characters for Playboy. Also Frank Quitely is now drawing him to look like a nightmare cross between Crowley and Burroughs.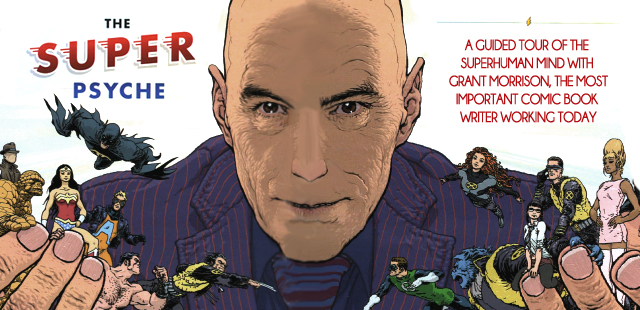 * I don't know how Michael DeForge's Ant Comic is able to keep making me feel worse and worse, but I'm…glad it does…?

* Keep going, Jonny Negron. Just keep going.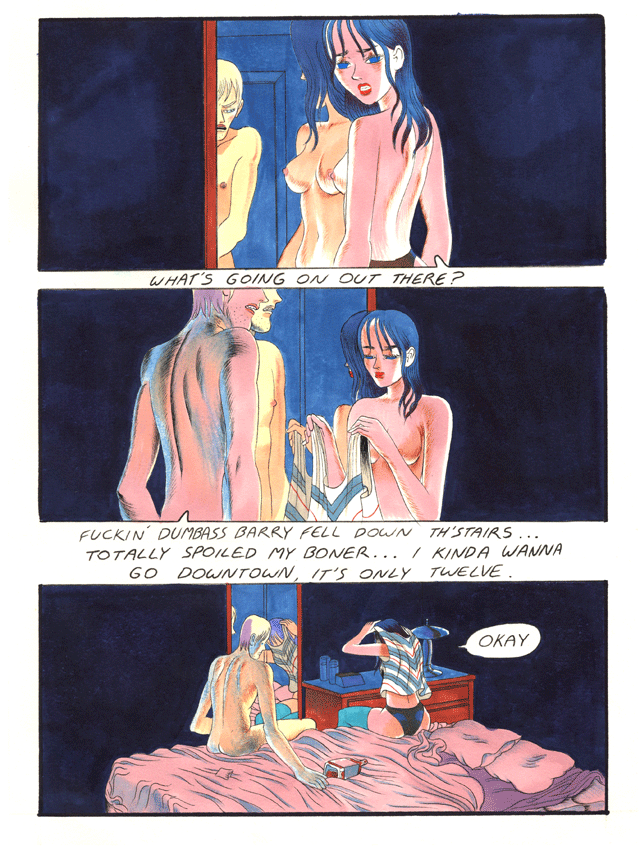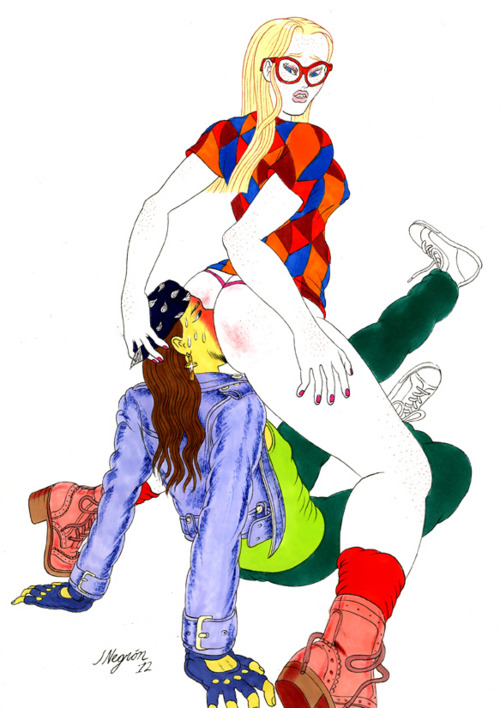 * Let's ask people about Alan Moore Before Watchmen. Let's ask people about Jack Kirby and The Avengers. Let's note for the record what they say.
* Julia Gfrörer on Dylan Williams. What a moving video.
Tags: A Song of Ice and Fire, Carnival of souls, comics, fantasy, Game of Thrones, George R.R. Martin, horror, links, movies, music, TV