* Last week Tom Spurgeon made a modest proposal: Any time you talk about one of the major corporate superheroes, mention their creators. I will be doing this from now on.
* Kramers Ergot #1-3 are busting out all over! Last week, a small number of copies of these early, extremely hard to find issues of Sammy Harkham's no-way-to-describe-it-but-seminal art comics anthology (the less artcomixy ones) went on sale at Secret Headquarters in L.A.; I bought the bundle via the Secret Headquarters web store, where it looks like all three individual issues are still available, believe it or not. This week they're also on sale on-site at the Beguiling in Toronto. About the only downside to all this is that awkward moment when you're all excited to read and write about the first three Kramers Ergots and then Joe McCulloch does it first and renders anything you'd say redundant. Read that review, though, seriously — such a pleasure to read Joe combine his recent beat of off-the-beaten-path stuff with his old alternative-comics stomping grounds.
* How the hell did the announcement of the sequel to Henry & Glenn Forever escape my attention??? Well, no longer: Tom Neely has announced Henry & Glenn Forever & Ever, featuring him and the rest of the original Igloo Tornado gang, plus Benjamin Marra, Ed Luce, COOP, and more.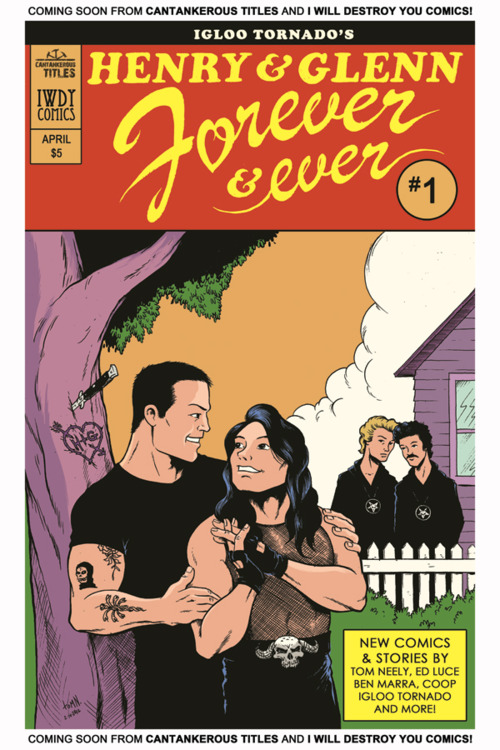 * Tom's also drawing lovely nudes now and then, it seems.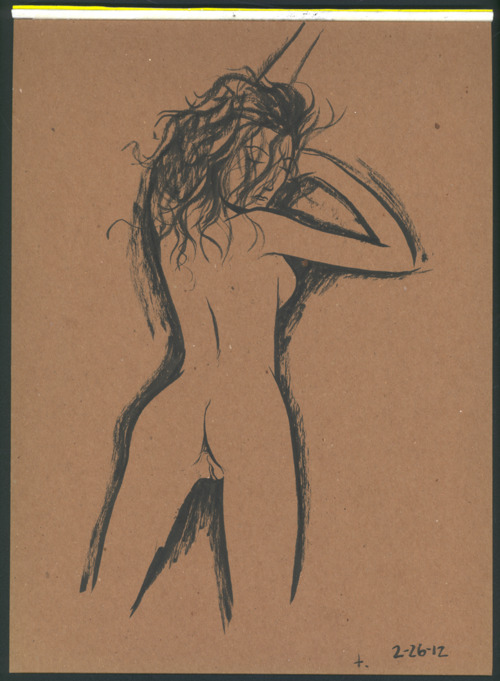 * Local boy makes good! Closed Caption Comics' Ryan Cecil Smith is now a part of Jordan Crane's peerless What Things Do webcomics portal — they're currently serializing his Kazuo Umezo/Blood Baptism horror-manga tribute minicomic Two Eyes of the Beautiful.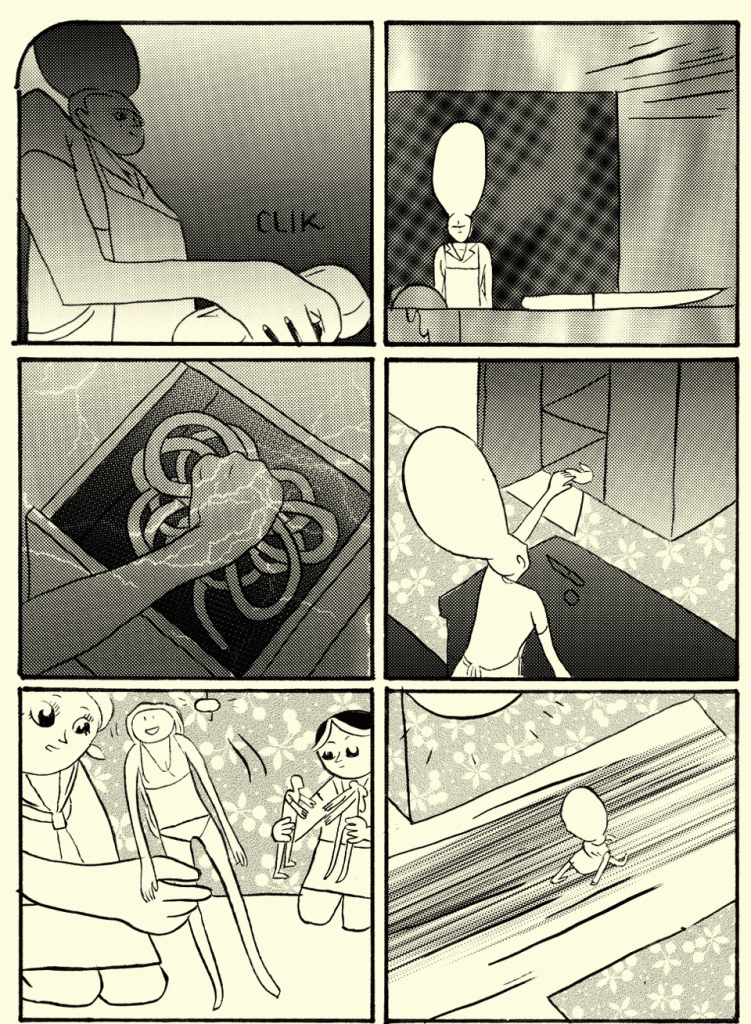 * The Comics Grid's Kathleen Dunley on Ben Katchor, Julius Knipl, and the memory of cities. I think that if you were forced at gunpoint to make an argument on behalf of the irreducible necessity of the comics form, Katchor's work would be one of the first things you would reach for.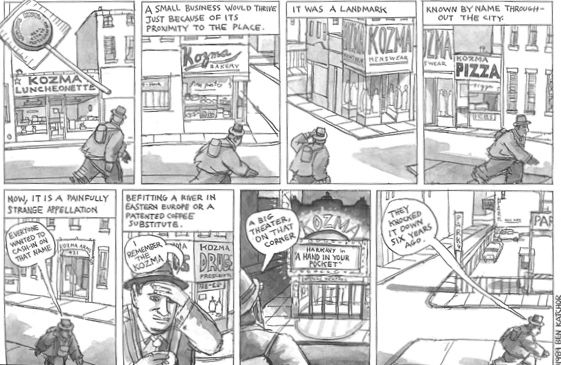 * Last time we visited Bruce Baugh's newly resurgent World of Warcraft blogging, he was investigating the possibility of playing the game without dying. Now he's examining the potential of playing the game without killing. Amazing how these entirely self-imposed rules can totally alter one's experience, even mindset.
* Eve Tushnet warns against "evil comes from people who have been hurt! Fear the weak, not the powerful!" horror movies. A fascinating framework I'd never before considered.
* My favorite t-shirt maker, Travis of Found Item Clothing, interviews my favorite nerd blogger, Rob Bricken of Topless Robot.
* I know there are any number of reasons why people do this, but I'm always baffled when the creators of television shows leave those television shows before the shows end. It's your show! (Via Whitney Matheson.)
* Frank Santoro has discovered that people are wrong on the internet. I imagine him staying up four, five days at a stretch, reblogging and correcting every tumblr post that doesn't properly credit an artist.
* Speaking of Frank, it's amazing how clear his imprimatur is on the comics made by students in his comics-making class.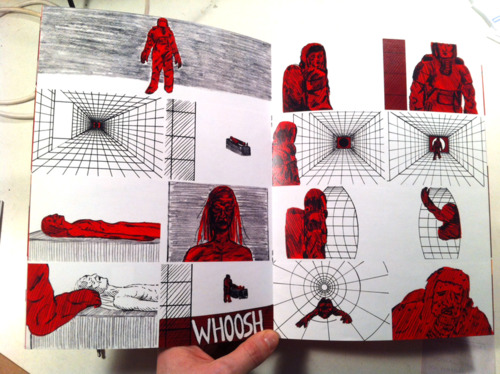 * And still speaking of Frank, I think this post may have been posted and deleted before, but here's his valuable run-down of all the major formats and dimensions available to comics-makers today.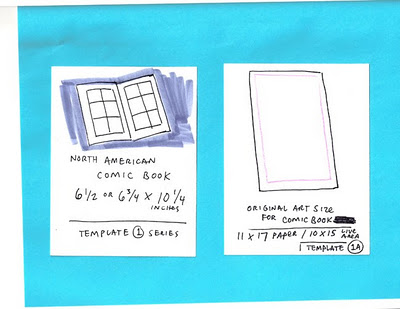 * I don't believe I'd ever seen this lovely piece by Jonny Negron, who can and does work in a lot more styles than the one or two that made his name. (Via Lisa Hanawalt's inspiration tumblr. Oh, right, Lisa Hanawalt has an inspiration tumblr.)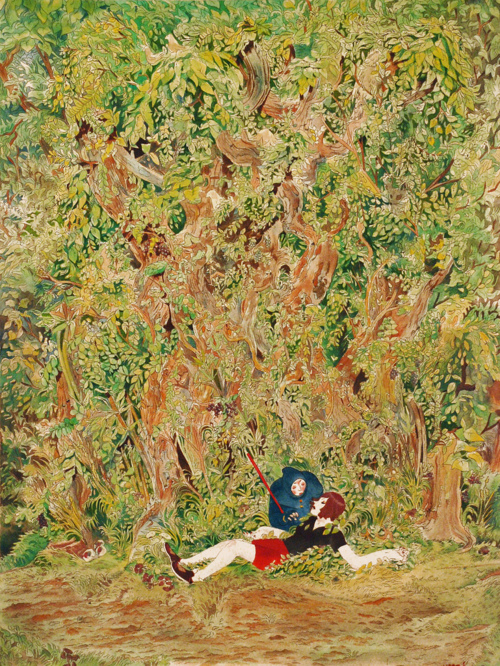 * This is a very pretty bit of Becky Cloonan art.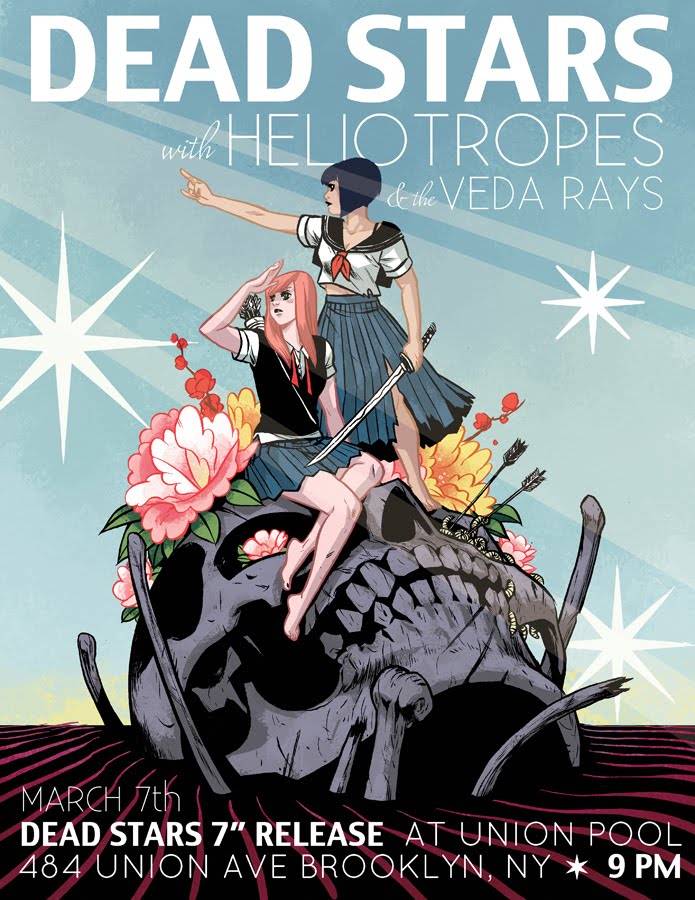 * Lovely and intriguing work from Jackie Ormes, a Golden Age cartoonist who was an African-American woman.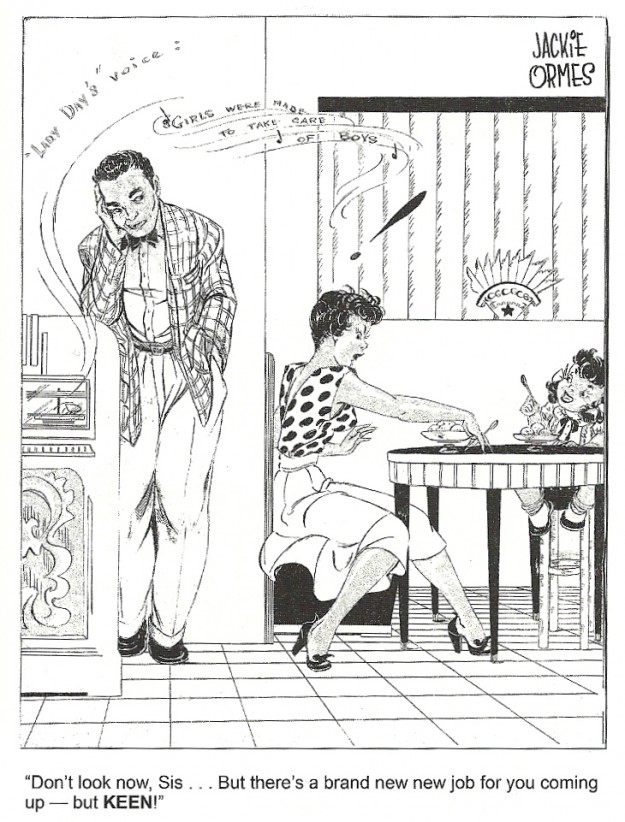 * Fabulous picture of a young Art Spiegelman and Françoise Mouly from Mouly's new mostly-New Yorker-cover-themed tumblr. (Via Robot 6.)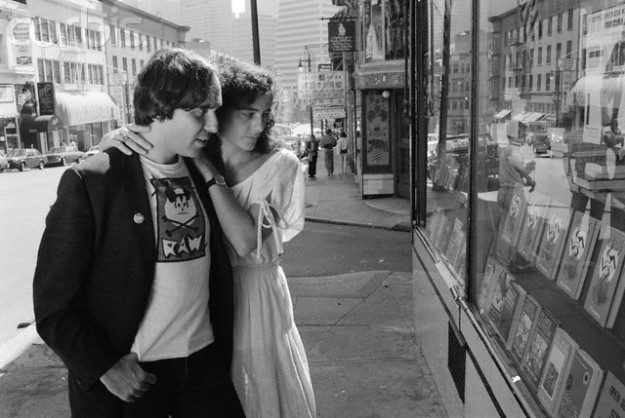 * Real Life Horror: You know, when you think about the clearly illegal surveillance of virtually all aspects of Mulsim life in the tri-state area by Michael Bloomberg and Ray Kelly's NYPD, it's not as though history isn't littered with instructive examples of what becomes of a society when its politicians and law-enforcement authorities start to routinely and relentlessly scapegoat and persecute a religious minority for no good reason, and when other politicians and the news media line up to support this, and when the public either doesn't notice or says "Hey, good job."
* Here's the latest trailer for Game of Thrones. Surprise! It looks good. The location shoots in Iceland are added-value city, man.
* Finally:
Tags: A Song of Ice and Fire, Carnival of souls, comics, fantasy, Game of Thrones, George R.R. Martin, horror, links, movies, real life, TV