* They're gettin' the band back together, man! Tom Spurgeon breaks the news that company co-founder Mike Catron and former art director Preston White are going back to work at Fantagraphics. Spurge also interviews Catron about his return to the fold.
* I love everything about this powerful post by Jessica Abel, in which she takes a look back at the last fifteen years of her life upon her and her husband Matt Madden's recent decision to leave Brooklyn for France. And under "everything" I most definitely include their bookshelves.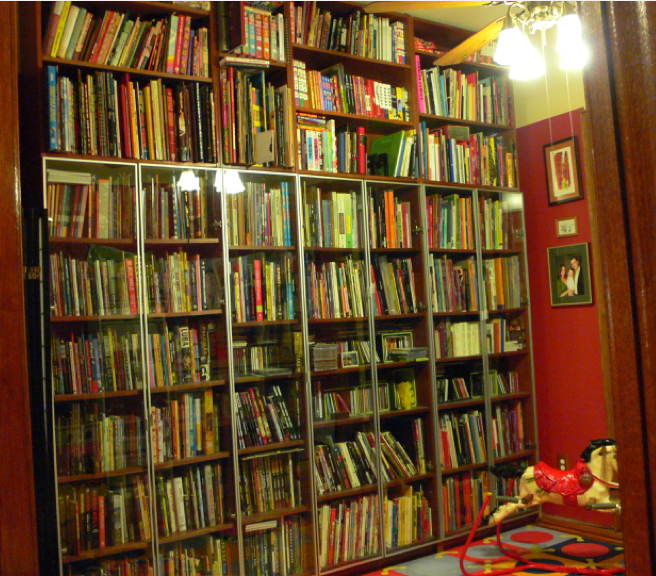 * Marc Arsenault presents a visual tribute to artist Mike Kelley, who sadly took his own life last week. Kelley's friend and publisher Dan Nadel shared some thoughts as well.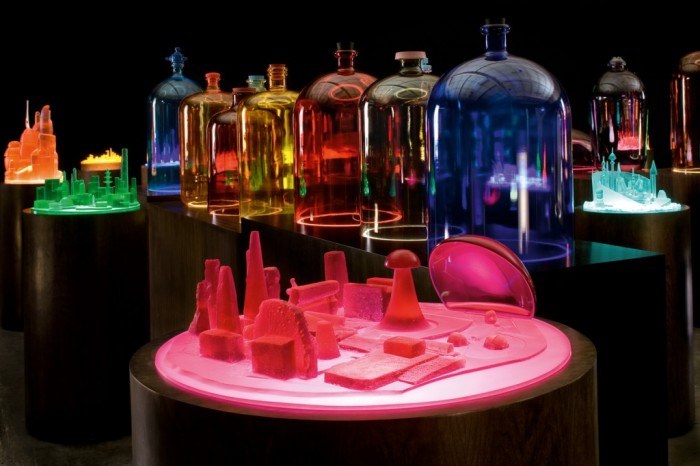 * It's the triumphant return of Zack Soto's The Secret Voice!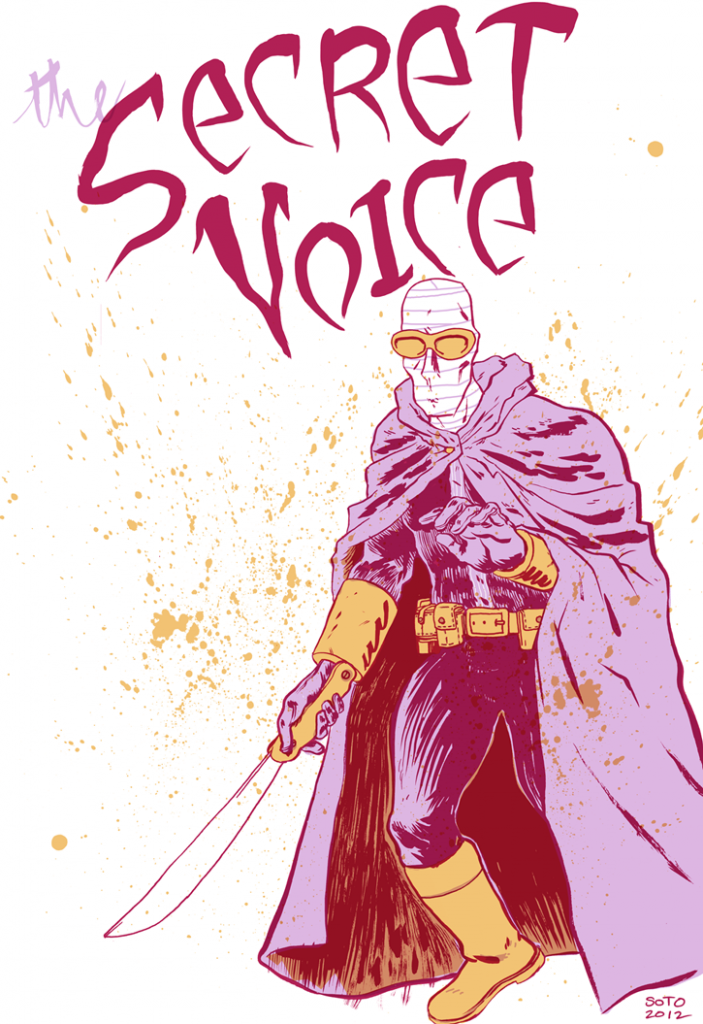 * New Sexbuzz pages by Andrew White.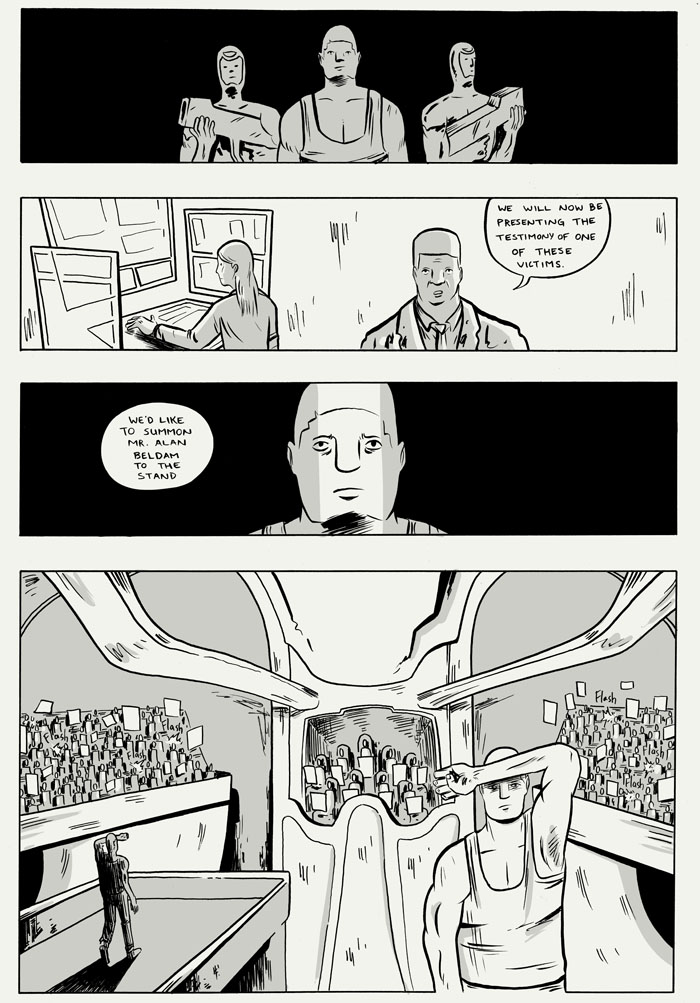 * Allow me to be the last to direct you to Darkness by Boulet, a very cute and crazily gorgeously drawn 24-hour comic. Man, the way this guy draws women.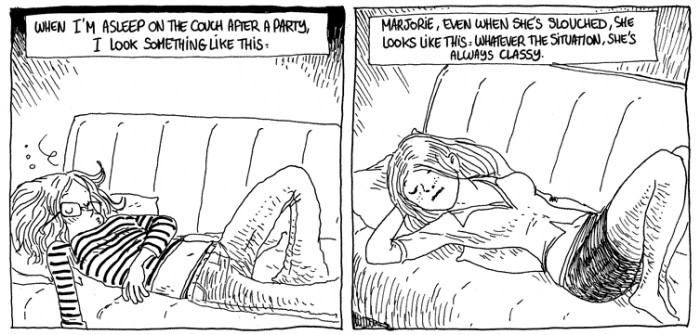 * Speaking of crazily gorgeously drawn, Frank Miller's Holy Terror is apparently even prettier than I thought it would be. No, I still haven't read it, because no, I still can't bring myself to pay for it, and no, I haven't had any more luck finding a publicity contact for Legendary's publishing imprint than you have. (Have you?)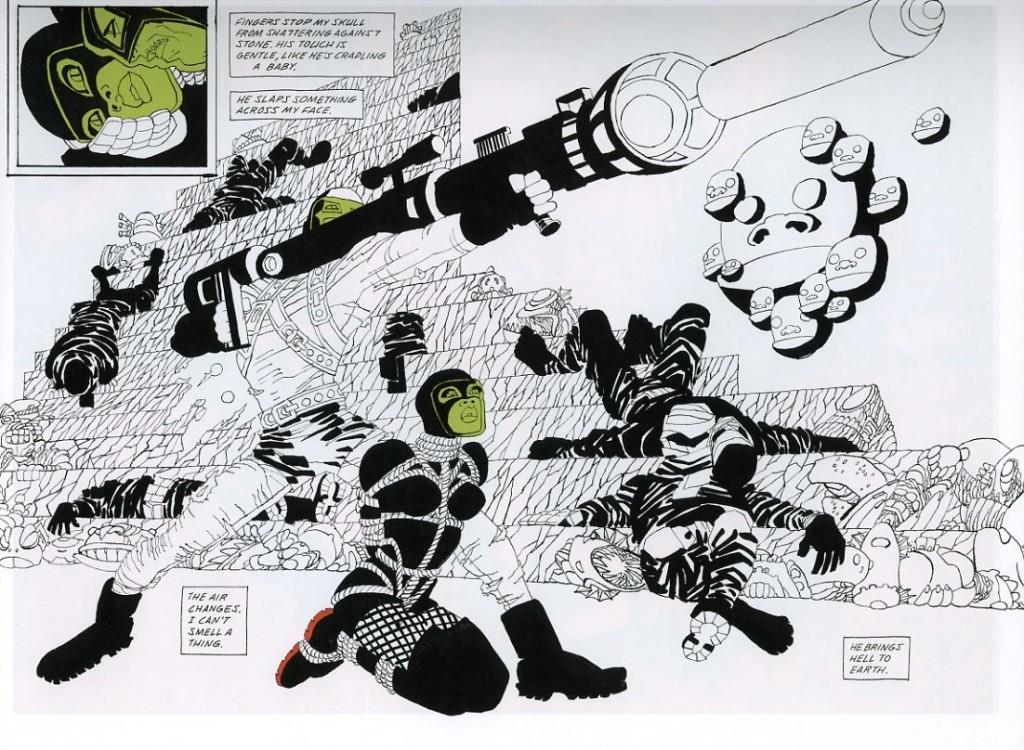 * Jonny Negron celebrates the return to print of his anthology Chameleon #2 the only way he knows how.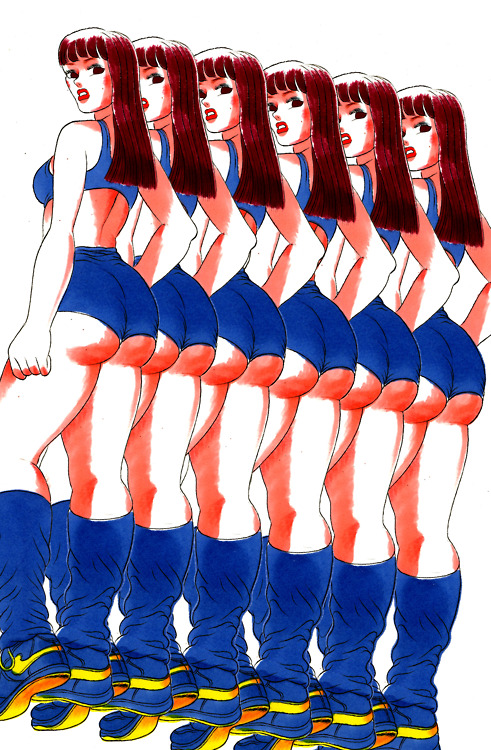 * Zach Hazard Vaupen is still making the strangest humor comics around.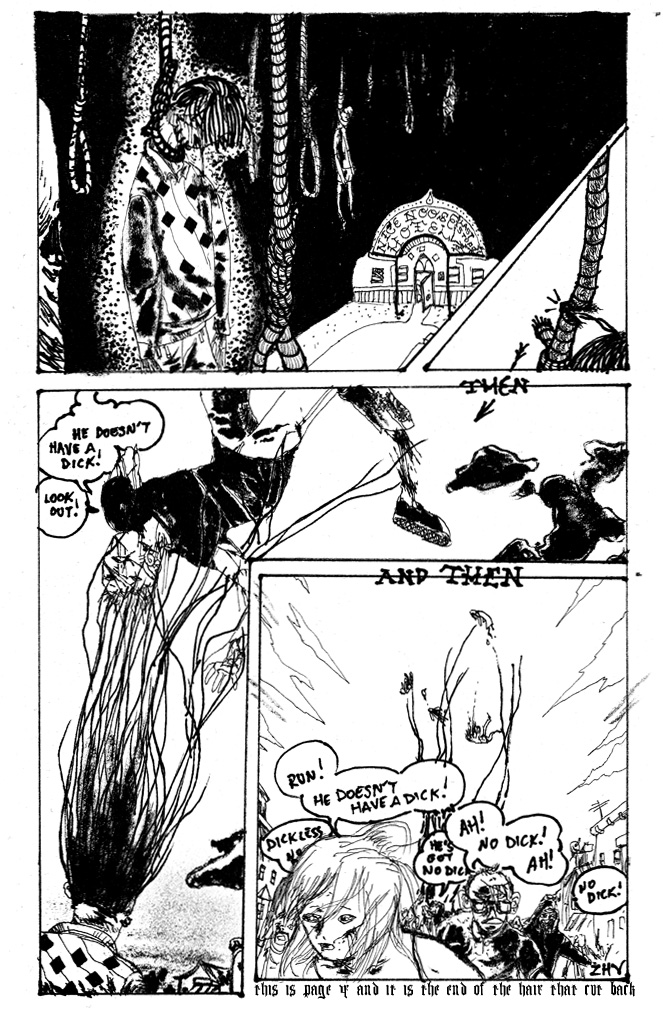 * The great Benjamin Marra has an art show opening up later this month in Brooklyn.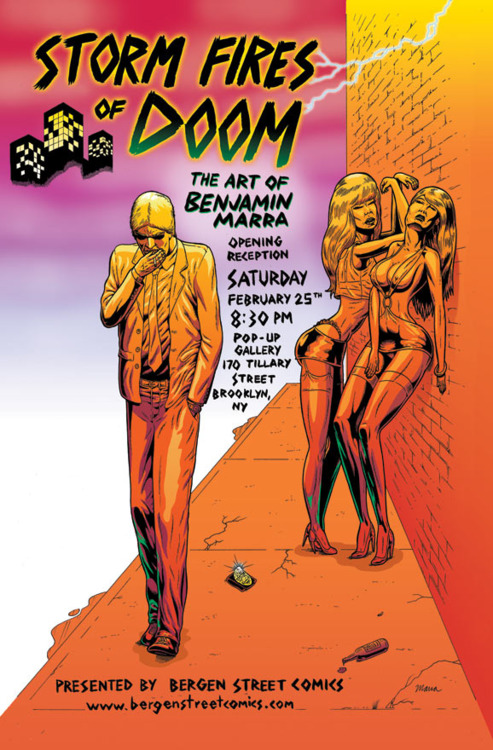 * Chuck Forsman is about to release The End of the Fucking World #4. This is a good series.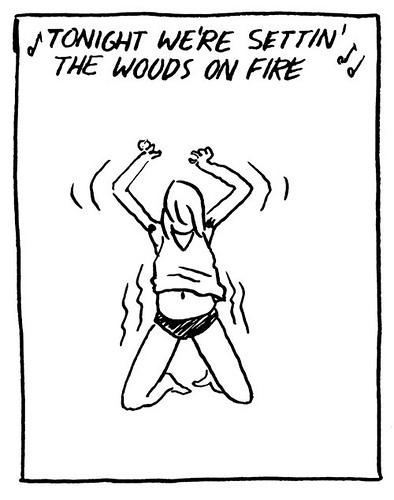 * If you were wondering when Emily Carroll's influence would start to be felt on other webcomics, the answer is right about…now. (Via Tom Spurgeon.)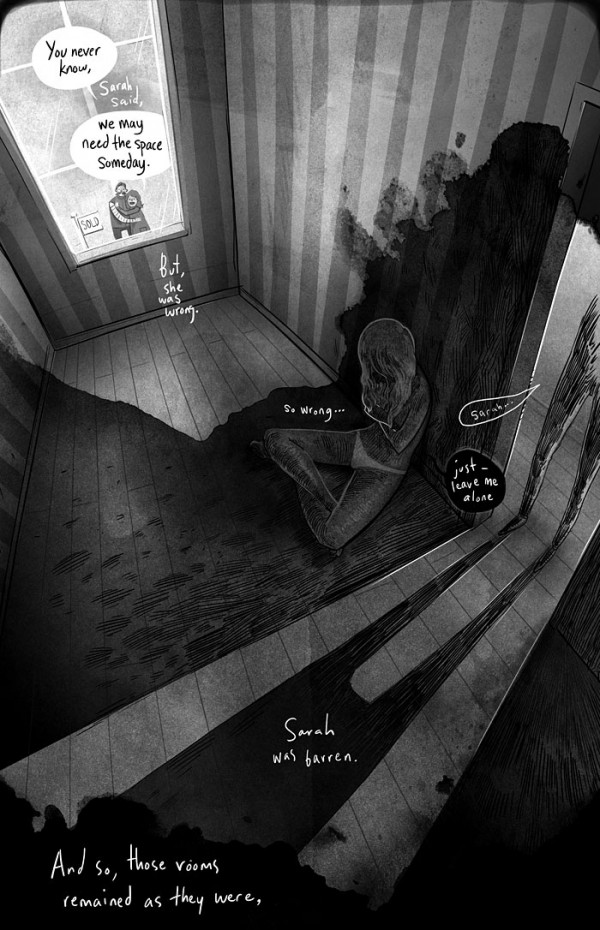 * Sarah Esteje drew this picture of David Bowie's Aladdin Sane album cover using only ballpoint pens. So, you know, jeez. (Via Andrew Sullivan, of all people.)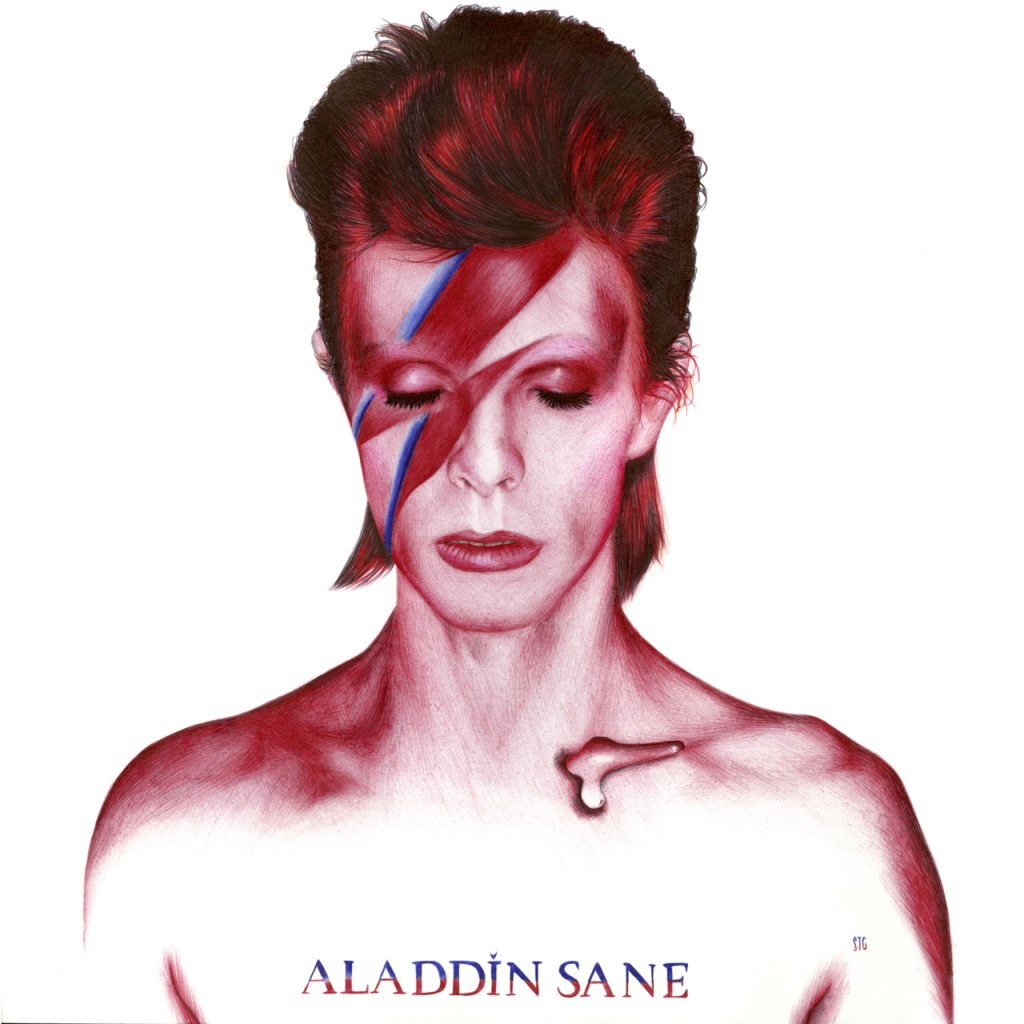 * I am going to link you to this Michael DeForge comic about facial growths and lesions and then never look at or think about it again.
* Tucker Stone's excellent review of Mike Mignola, John Arcudi, and Tyler Crook's very good B.P.R.D. Hell on Earth: Russia (he's dead-on about Crook and company proving themselves and resuscitating the series after a stumble or two) has the bonus feature of functioning as a sort of "state of the Mignolaverse" report.
* The Mindless Ones' David Allison/Illogical Volume writes about Batman Incorporated and a great many other things besides. The broad theme is how the sadness at the heart of Batman's story taints his grand utopian projects in much the same way that the malfeasance of his real-world corporate promulgators taints his real-world utility as an icon of positivity. I go back and forth on whether that's a reasonable thing to expect from art anyway — Grant Morrison's brand of positivity has long struck me as a bit head-in-the-sand-ish, even before his unfortunate comments on Siegel & Shuster — but I've certainly felt the sting I.V.'s describing. Then again, I believe the pleasure we derive from art is quite independent of whether pleasurable things are happening in that art — Battlestar Galactica and Breaking Bad have at varying times and for varying reasons provided me with more emotional uplift than just about anything I can think of, and Christ, think about those shows for a moment. But I.V.'s not just talking about the content, he's talking about the circumstances of their creation, which is quite another matter. It's a meaty post.
* Ryan Cecil Smith, Lane Milburn, and more weigh in on the endangered art of Stephen Gammell in Scary Stories to Tell in the Dark
* I absolutely loved the elegant simplicity (not a phrase you'd ever associate with the guy under normal circumstances) of Zak Smith/Sabbath's post on how to advance the narrative in RPGs without railroading your players:

I call it Hunter/Hunted.

-The idea is simple and comes from about a million horror and cop stories: sometimes a scene happens because Sam Spade has found out about a baddie and sometimes a scene happens because the baddie has found out about Sam Spade. And, there, aside from a few stops for bourbon and kissing, is the plot of everything from Lost Boys to Blade Runner.

-Most investigative scenarios advise breaking things up into "scenes"–the idea is you have a scene, find clues in it, these clues lead to the next scene. They then usually cover their ass by saying either "if the PCs don't do this or find this clue or go to the wrong place give them a bunch of hints or a prophetic dream or otherwise nurse, nudge, or nullify them until they go to the next scene" or just give some vague advice like "hey Venice is interesting, think of something"

-Not so here. Or not exactly: Basically we keep the "scene chain" structure. If the PCs go from clue to clue in a timely fashion like good investigators they follow the scene chain. However, we also give each scene a twin situation, this twin is what happens if the PCs don't follow a given clue, follow it up the wrong path, or otherwise take too long (in-world game time) to follow the clues. In this twin situation, typically, the PCs have taken long enough to figure out what's going on that the enemy has noticed their efforts and started hunting them.
* Real Life Horror: America's flying killer robots target rescuers and mourners of flying killer robot victims. Warning: not liking this state of affairs may make you an al-Qaeda supporter.
* Related, in Professor T.'s "applicability" sense: Bruce Baugh flags two beautiful passages on the horrors of war from The Lord of the Rings.
* Celebrate 10 years of Fluxblog with this interview with its creator, Matthew Perpetua, my favorite music writer and a swell guy.
* Farewell to the first modern zombie, Bill Hinzman. You changed everything, sir.
Tags: books, Carnival of souls, comics, fantasy, gaming, horror, links, movies, music, real life