* Best Comics of 2011 Lists I Whiffed On #1-2: Tucker Stone contributed two different, very fine lists, one to comiXology and one to FlavorWire. The latter is couched as "the year's most buzzworthy books" (somehow that explains the slideshow format to me), but Tucker's writing strictly about whether they were any good. You could use these two as a shopping list and be really happy with your purchases, I suspect. If ComicsAlliance's list was the best-looking best-of, these are the best-written ones, at least as far as I've seen. (The FlavorWire link comes via Dan Nadel.)
* Best Comics of 2011 Lists I Whiffed On #3: Frank Santoro at The Comics Journal. I really could have sworn Puke Force was from 2010 or it would have made my list this year.
* Speaking of Frank, he's launching his Comics Correspondence Course's spring session.
* Perfect listening for the next time my baby decides to spend 1am-3am refusing to go to sleep whenever I put her down: Tom Spurgeon talks Gilbert Hernandez on the Deconstructing Comics podcast.
* Dylan Williams's friends and family have created a tribute blog for him, archiving everything from Amazon reviews he wrote to zine art he drew to personal photos of him.
* In light of recent events in the series, I'm glad to hear from Mike Mignola about his plans for Hellboy, because the nature of those plans makes me slightly less irritated about having said events spoiled for me by PR. Also this looks an awful lot like the BPRD versus the Loch Ness Monster, which gets MY FULL SUPPORT. (Via Robot 6.)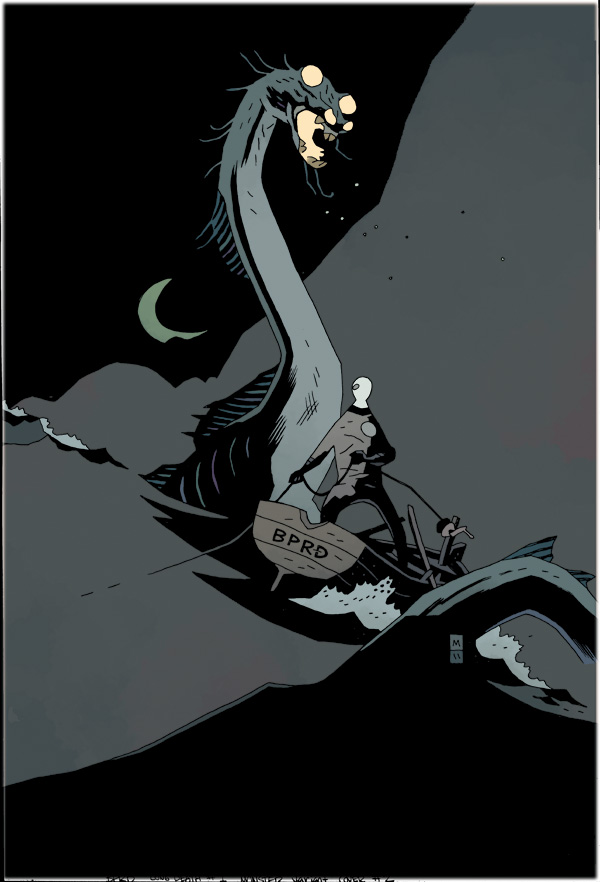 * Hey, it's a video trailer for Chuck Forsman's excellent minicomic series The End of the Fucking World.
* Did you know that Zak Smith/Sabbath has a sketchblog, by which he means a finishedartblog? I sure didn't.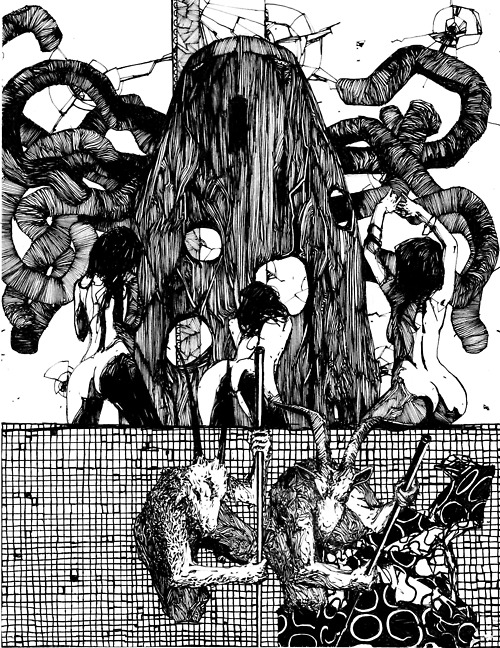 * Speaking of crazily maximalist art for which the term "sketch" is wholly insufficient, Theo Ellsworth will be drawing a sketchbook page before bed every night for a year.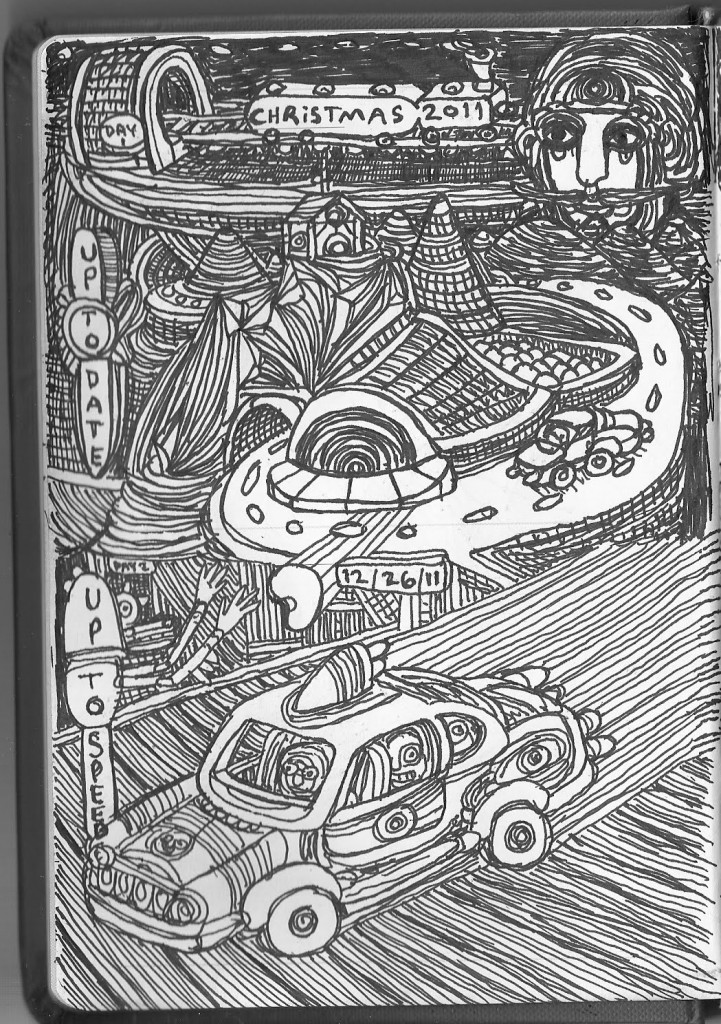 * I don't really care about Harry Potter — perfectly nice but hugely flawed books with a rotten ending that I probably wouldn't have ever thought of again after finishing them if not for the fact that they're a world-historical publishing and film phenomenon, and also Emma Watson — but I certainly care about Sam Bosma's set of Harry Potter character portraits.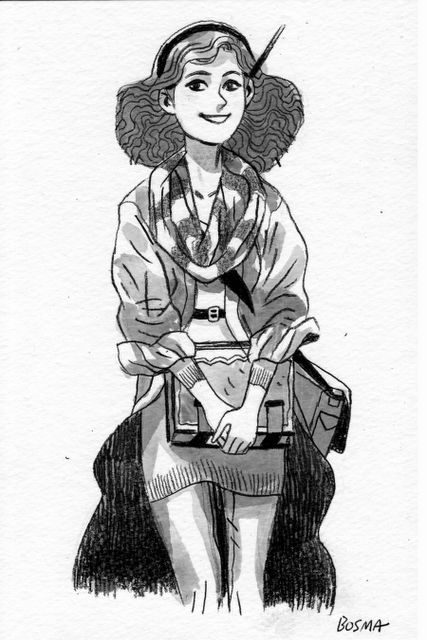 * I think this is just a recolored panel from "Jeepers Jacobs," but I sure hope it's a sign of where Kevin Huizenga is headed with his palette.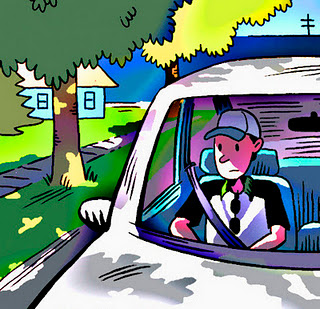 * Oooh, look: Tales Designed to Thrizzle Volume Two!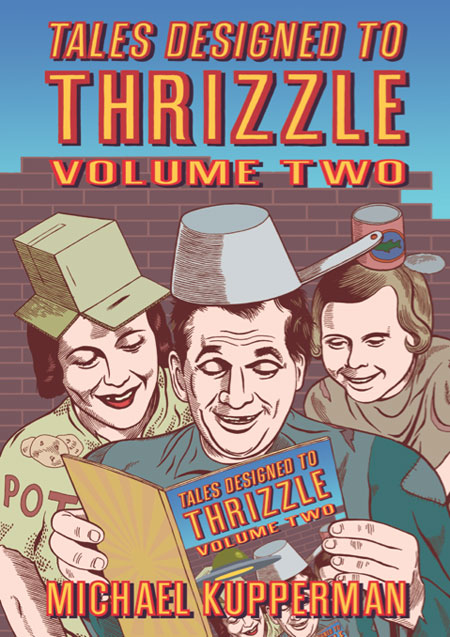 * Nor you, Dave Kiersh.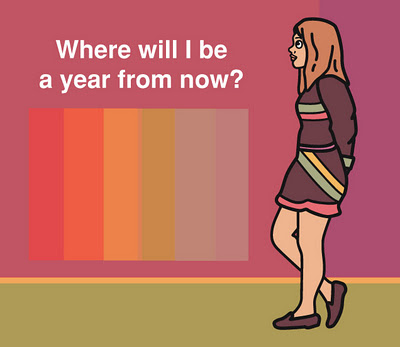 * Wow Cool has opened up a special Press Gang store in honor of the new Portland small-press operation, and just added a whole bunch of other stuff besides.
* Kevin Czap continues reviewing his BCGF haul.
* William Cardini presents an Austin, Texas Scene Report for Frank Santoro's Comics Journal column.
* Finally, a belated Merry Christmas from Kate Beaton!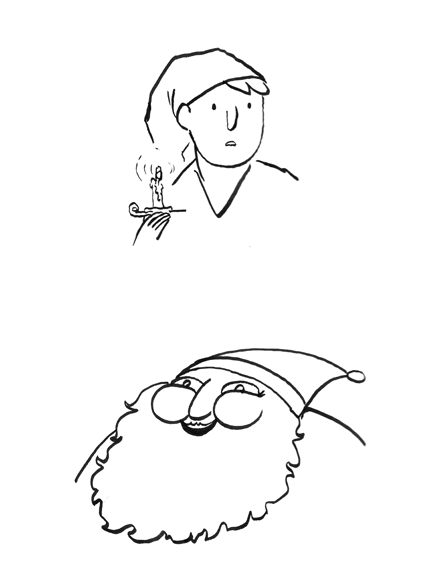 Tags: Carnival of souls, comics, links