* I hope you enjoyed your holidays! While you were out, I kept pretty busy. Here are some links to what I've been doing.
* I posted my list of the 20 Best Comics of 2011. It's exciting to me that old established Grand Masters are about as well represented on it as people whose first comics came out after Obama was elected, and of course there are plenty of people in between as well. It's also exciting to me that many of the cartoonists represented there are creating huge, consistently high-quality bodies of work without a regularly published solo series as their main venue or even as any venue at all, instead or in addition turning to anthologies, minicomics, and the Internet to get their work to the public. And I haven't felt this blessed by an abundance of genuinely bizarre and powerful sex-horror stuff since I first discovered Clive Barker's Books of Blood in 1994.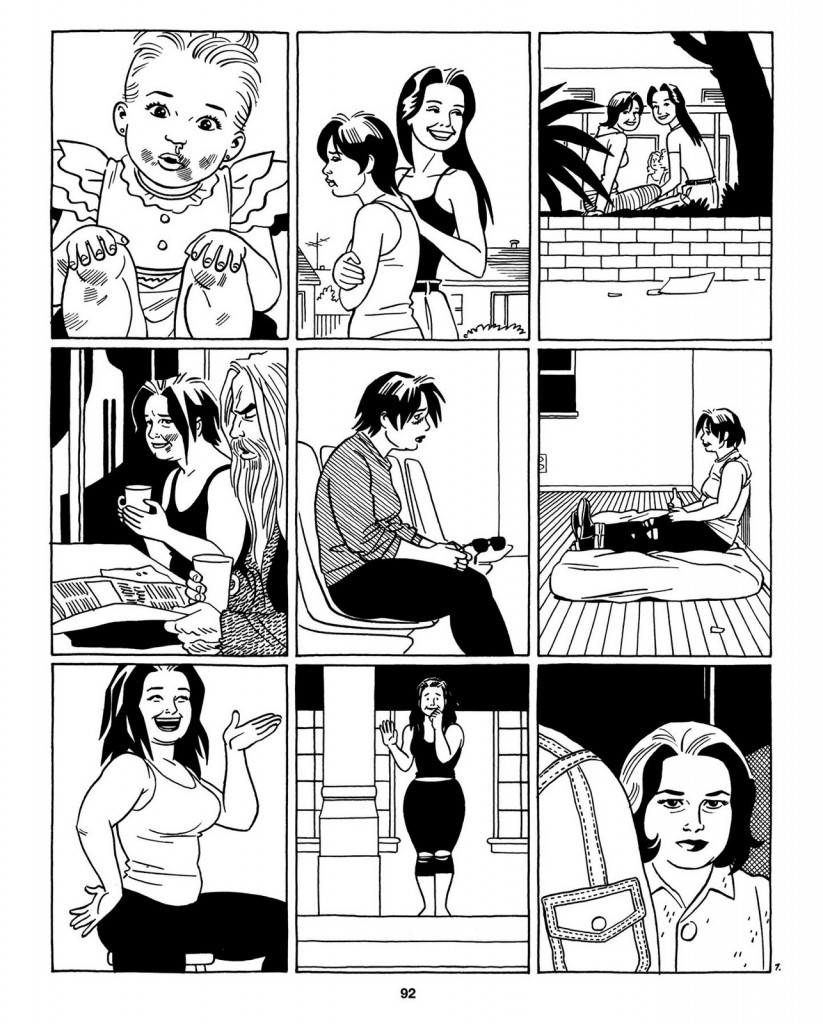 * Robot 6 celebrated its third anniversary with a massive two-day blowout of exclusive interviews, previews, and assorted other features. I contributed several pieces.
** I interviewed Sammy Harkham about Kramers Ergot 8. I think this is my favorite interview of all the ones I conducted last year. Sammy and I slowly circled around the thinking at the core of the book before finally plunging right into it. It was an exciting conversation to have. (That's from Takeshi Murata's contribution to the book below.)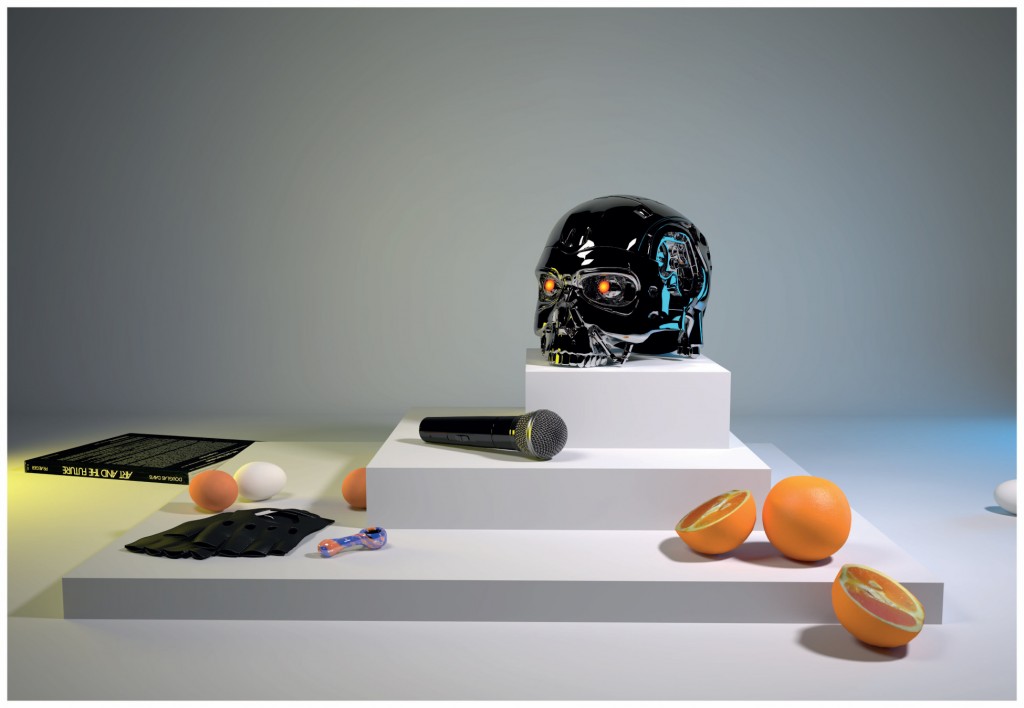 ** I interviewed Michael DeForge about the absolutely tremendous 2011 he had, specifically about Ant Comic, Open Country, "Dog 2070" from Lose #3, and "College Girl by Night" from Thickness. I asked a lot of questions about influence and intent, which is a hit or miss proposition, but I think Michael delivered.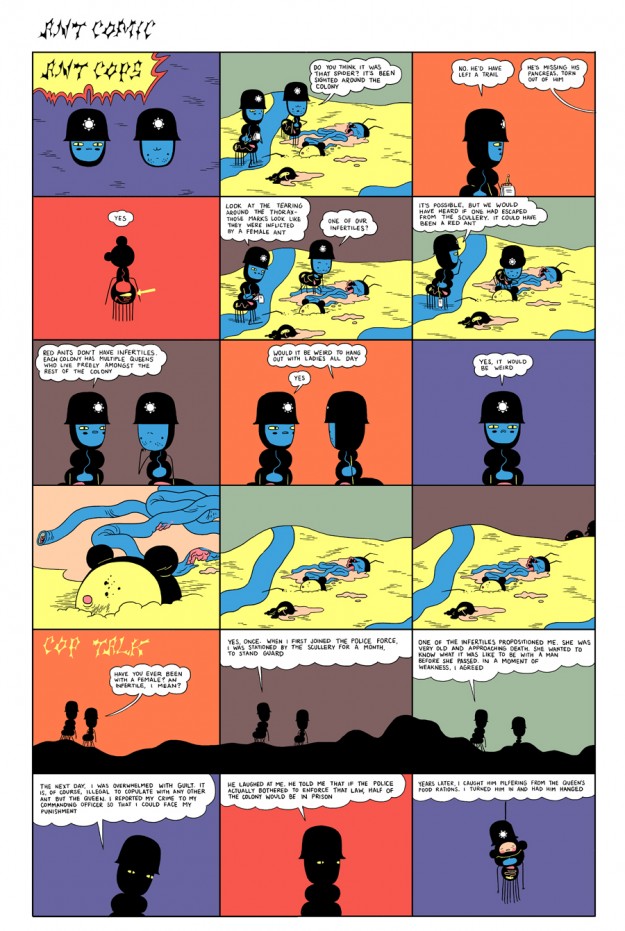 ** I interviewed the Press Gang triumvirate of Jason Leivian, Zack Soto, and François Vigneault about their plans for their publishing collective. They gave me a lot of exclusive announcements and previews; I think the top announcement is that Soto's Study Group Comic Books is absorbing Randy Chang's Bodega Books and taking over publication of The Mourning Star, but beyond that, Leivian's publishing a book on magick, Vigneault's Elfworld #3 looks rock-solid, and the line-up of creators contributing to Soto's soon-to-launch sg12.com webcomics portal is just sick. (There's no escaping DeForge!) (The page below is from the full-color Danger Country by Levon Jihanian that will be running on sg12.com.)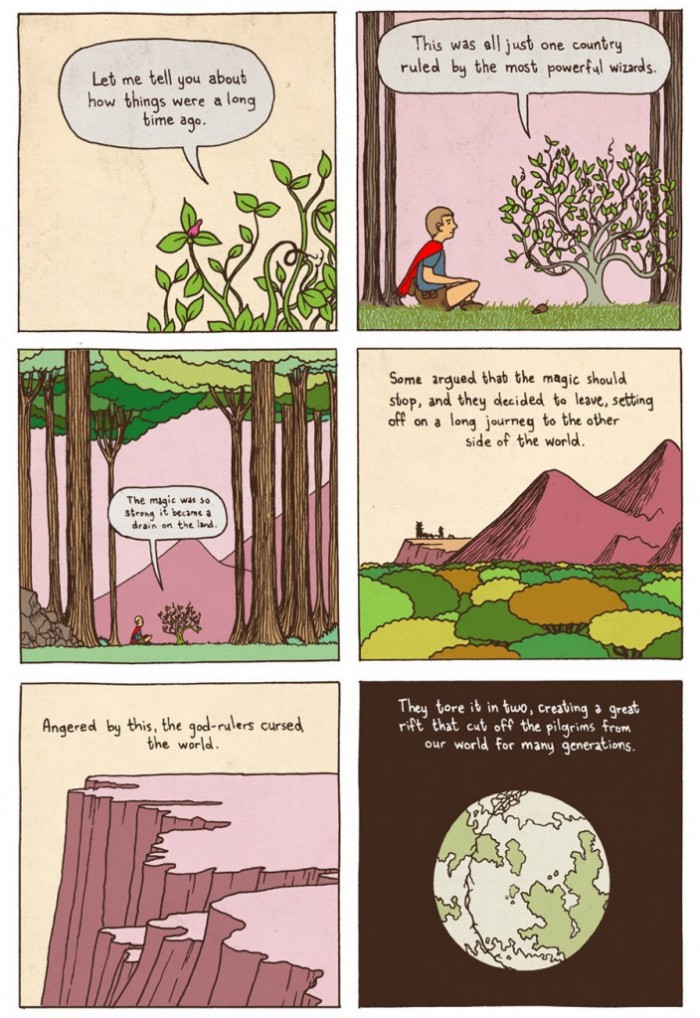 ** And Annie Koyama announced some of her 2012 titles, including new books from Michael DeForge (natch), Julia Wertz, Dustin Harbin, Jesse Jacobs, and Tin Can Forest. You can see covers for the last three at the link.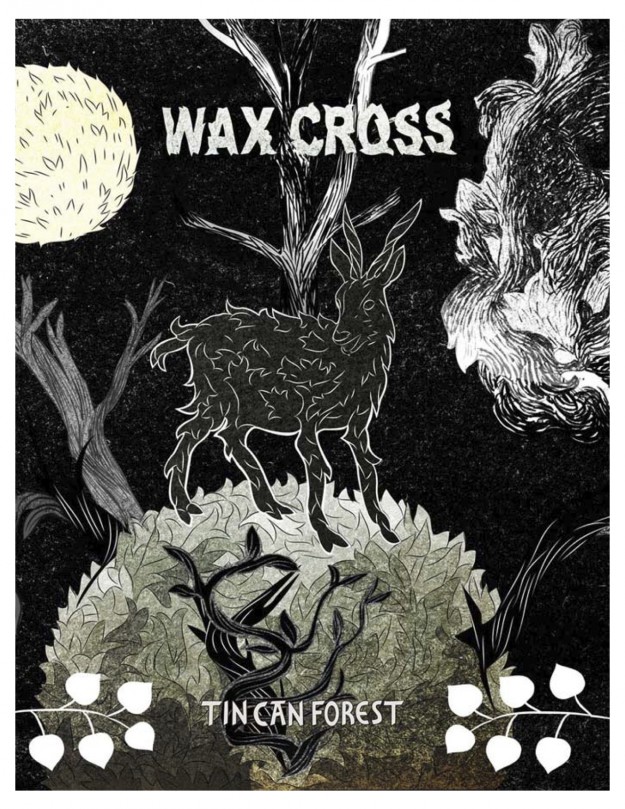 * In case you missed it, I posted a four-volume mix of the best songs of 2011. (If you were wondering, songs from Underworld and the Game of Thrones soundtrack were cut due to time constraints, because as it turns out the time limit on CD-Rs is actually 79:50, NOT EIGHTY, YOU LIARS, while "Dance (A$$) Remix" was disqualified for the use of the word "anorexic" as a compliment.)
* Finally, I started an A Song of Ice and Fire podcast shortly before Christmas. I've posted three episodes so far, in which I'm joined by the Tower of the Hand's Stefan Sasse in a discussion of honor, morality, and power in Westeros (and Essos). You can find links to all three episodes here. If you like the essays I've written about the books or the show, this should be up your alley.
Tags: A Song of Ice and Fire, best of 2011, books, Carnival of souls, comics, fantasy, Game of Thrones, George R.R. Martin, links, meta, music, podcast