* Every year as the Brooklyn Comics and Graphics Festival approaches, I start to see my wallet as an object of intermingled pity, dread, and revulsion, like the Eraserhead baby. I'm racking my brain to see if this is an exaggeration, but nope, I don't think it is: There's something interesting at literally every table. Can you say that about any other show? Anyway, I'll obviously be there, so please say hello to me if you see me. I look like this: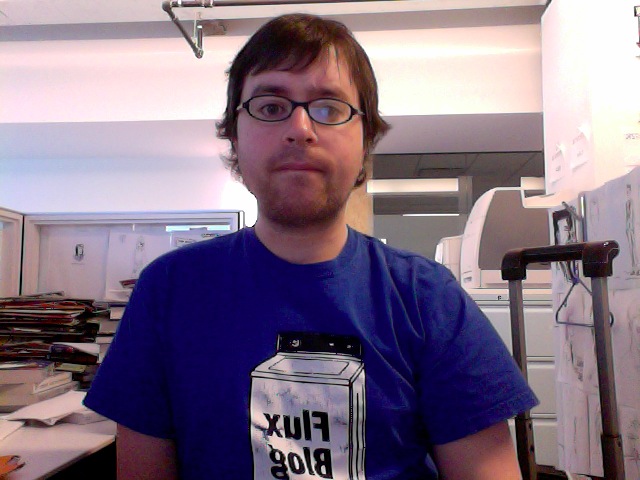 The lack of lens glare over my left eye can be attributed to me breaking my glasses last night on the platform of the Jamaica Long Island Rail Road station while overenthusiastically acting out a scene I enjoyed from season one of Breaking Bad.
* Continuing from last Carnival, here are several guides to noteworthy books you'll be able to buy there. If you read only one, make it Chris Mautner from Robot 6's comprehensive round-up post. But beyond that, there's info galore from…
* Zack Soto, who's repping the new publishing collective Press Gang, his own Study Group Magazine, and about a million lovely prints;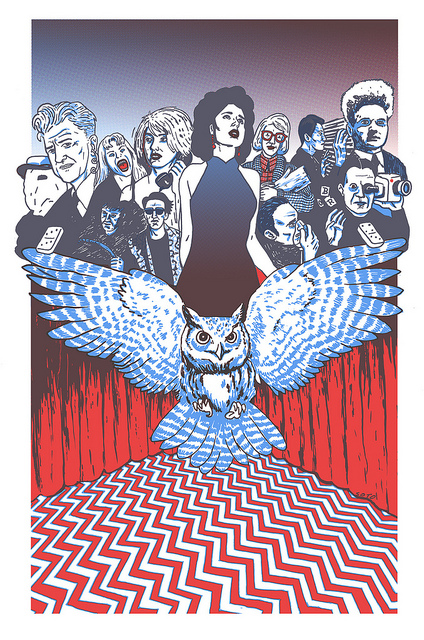 * non-attendee Dustin Harbin, who notes among other things the opportunity to pick up this year's alt-festival circuit sleeper hit, Ethan Rilly's Pope Hats #2 from AdHouse;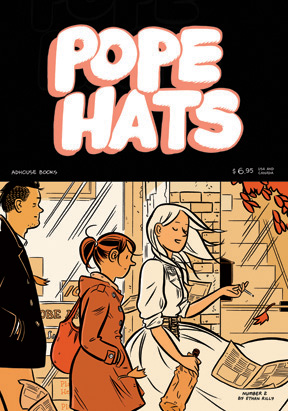 * Barry Matthews and Leon Avelino at Secret Acres, who in addition to bringing nearly every single person they publish will have a new issue of John Brodowski's excellent alt-genre series Curio Cabinet on hand;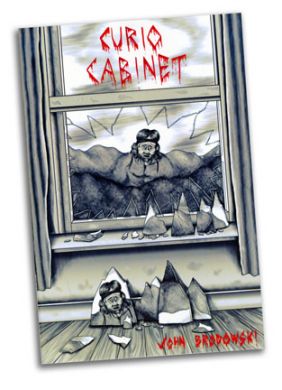 * Ryan Sands, who's bringing tons of work from the greater Same Hat!/Electric Ant/Thickness/Chameleon hivemind;
* Closed Caption Comics, who are literally just filling little cardboard boxes with comics they recently made and calling that issue #9.5 of their flagship anthology;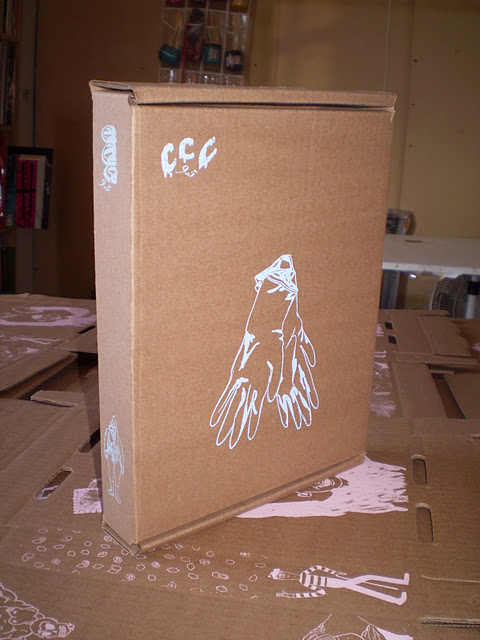 * Benjamin Marra, who's bringing the whole panoply of Traditional Comics releases, including the brand new Night Business #4;
* Tom Kaczynski, who lists the goods to be gotten from his Uncivilized Books imprint;
* and Unciv artist Gabrielle Bell, who posts the latest in her ridiculously strong year of autobio strips.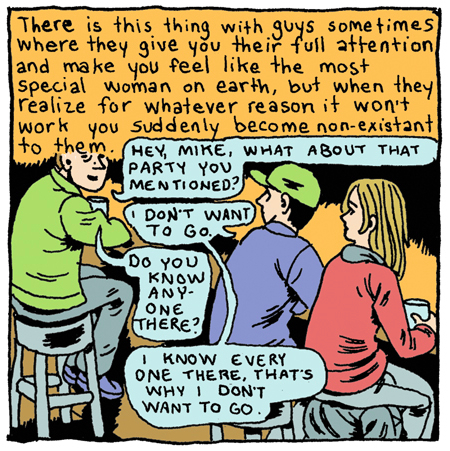 * Few things on the comics internet excite me more than a new Tom Spurgeon review of a book I've read; each one reminds me that nobody does it better. Here he is on Johnny Ryan's Prison Pit Book Three. And though I haven't read the comic yet, here he is on Joe Sacco's new minicomic from Fantagraphics, The Road to Wigan Pier, a review of George Orwell's book of the same name.
* Here's another massive TCJ.com interview I'm saving for when I can really savor it: Dan Nadel speaks with the singular talent Marc Bell.
* Meanwhile, Robin McConnell interviews Geof Darrow, who was practically Cartoonist of the Year this year despite not publishing anything simply by virtue of his influence. Over on Robot 6 I noted Darrow's recent rejected Superman cover, which he talks about (and posts!) in the interview.
* Game of Thrones hits DVD and Blu-Ray on March 6.
* Dark Horse is the latest publisher to go same-day digital, as of a mere two weeks from now. Après DC la déluge.
* Adrian Tomine just says no to making graphic novels instead of short stories. I'm pretty okay with this.
* Will Jonny Negron's winning streak never end?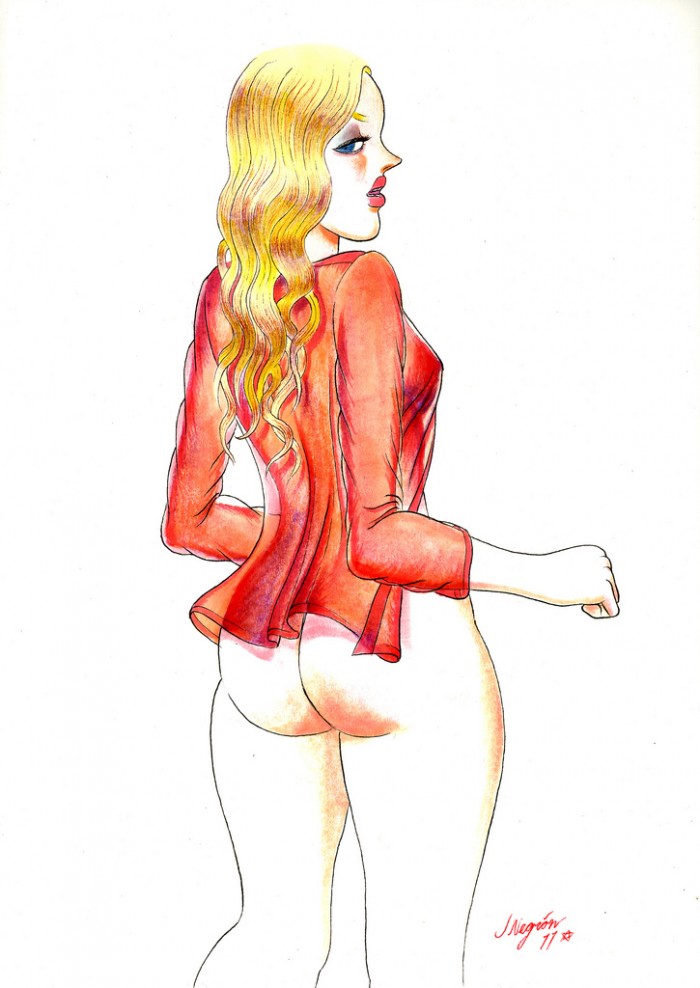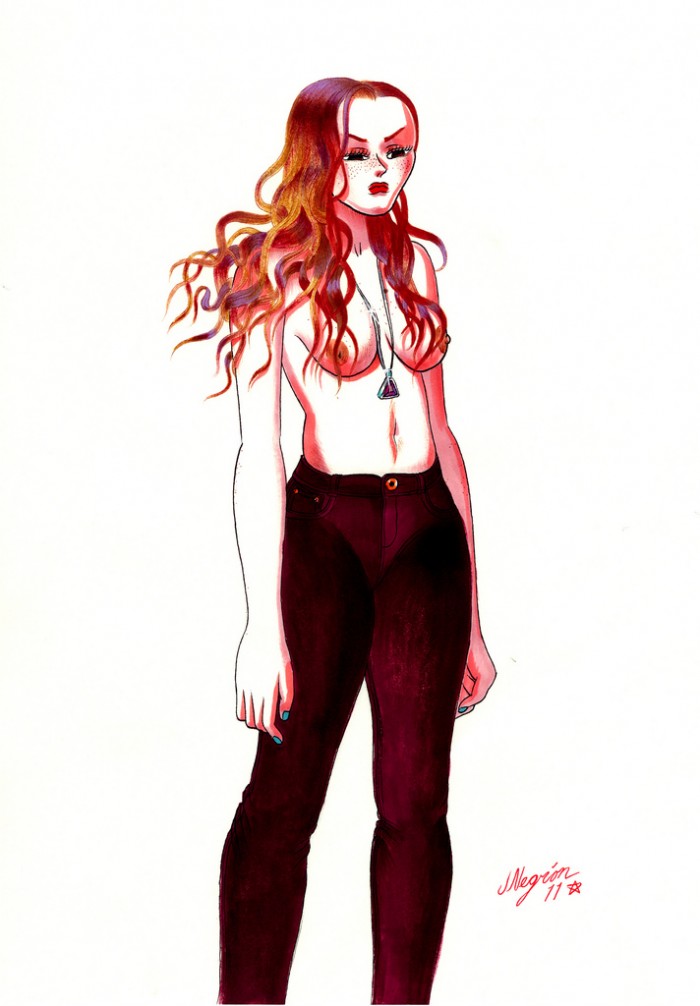 * There's not a great deal to dislike about Power Comics, a new tumblr dedicated, essentially, to the '80s black-and-white-boom books Benjamin Marra is pastiching in Night Business. (Hat tip: Agent M.)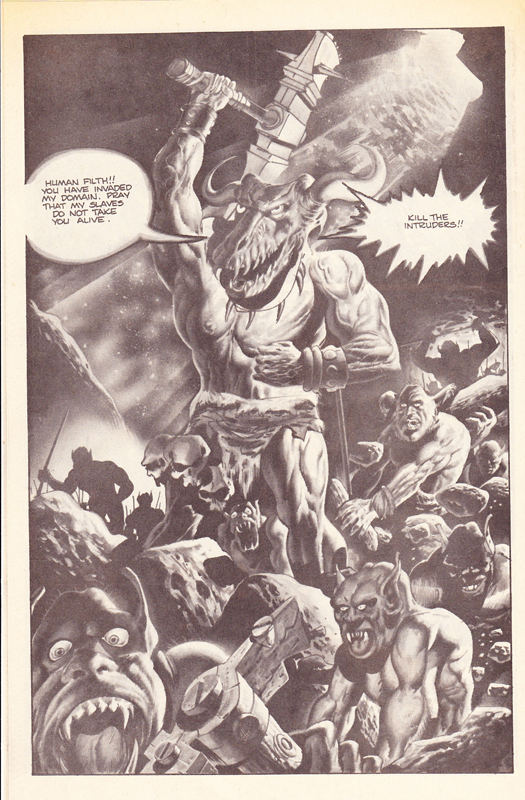 * Aeron Alfrey reminds us that it's never a bad time to revisit Charlie White's Understanding Joshua.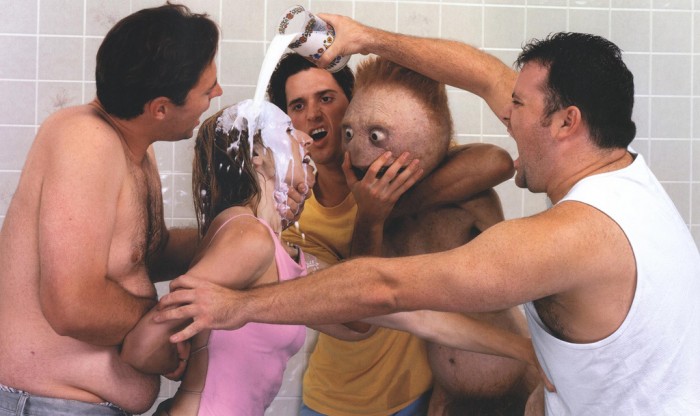 * First U2, now Bryan Ferry: Trent Reznor's year in cover versions has been a fun one.
* Any time my friend and collaborator Matt Rota posts new art, it's worth checking out.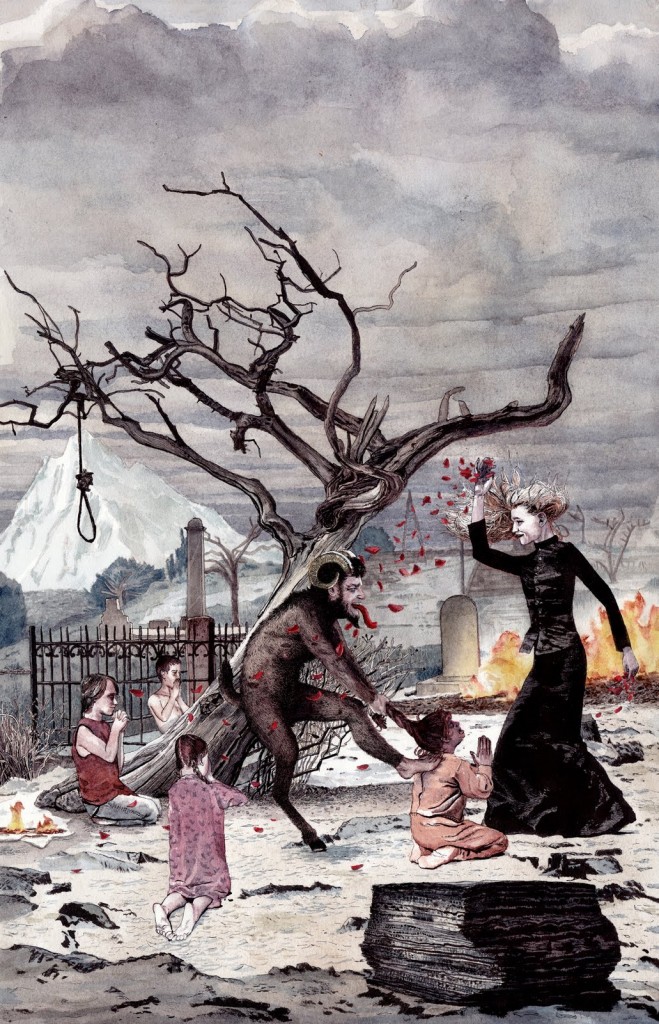 * Like most people on the Internet, I enjoy artist Brandon Bird's unique entertainment-industry surrealism, both in his own paintings and the shows he curates. His latest is dedicated to the humans of Jurassic Park. I find myself hoping that someone chose to immortalize this one low-angle shot I remember quite vividly of Laura Dern's khaki-clad hind end as she prepares to sprint across an open field to safety — I'm pretty sure it put me through puberty. (That or an En Vogue video, most likely.) Anyway, that's Lisa Hanawalt doing Jeff Goldblum below. (Via Agent M again.)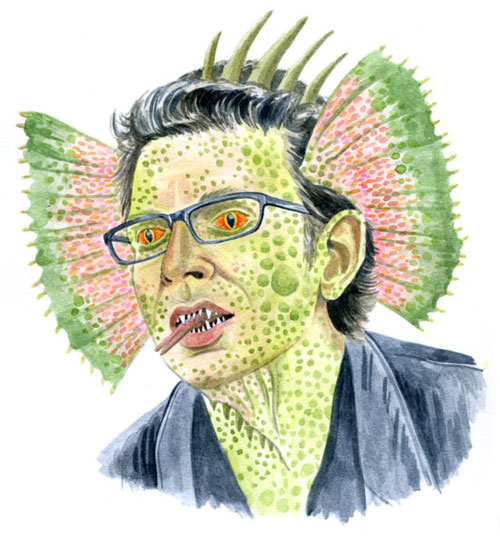 * And hey, that reminds me that longtime ADDXSTC fave Robert Burden (not Flaming Carrot Robert Burden, labor-intensive portraits of action figures Robert Burden) recently painted the Thundercats.
* Finally, it's the most wonderful time of the year: Matthew Perpetua has posted the Fluxblog 2011 Survey Mix! 10 discs, 183 songs, 13 hours of music, yours for the downloading!
Tags: A Song of Ice and Fire, Carnival of souls, comics, fantasy, Game of Thrones, George R.R. Martin, links, music