* My latest Say Hello! column is up at The Comics Journal. This time I interviewed Jumbly Junkery's L. Nichols.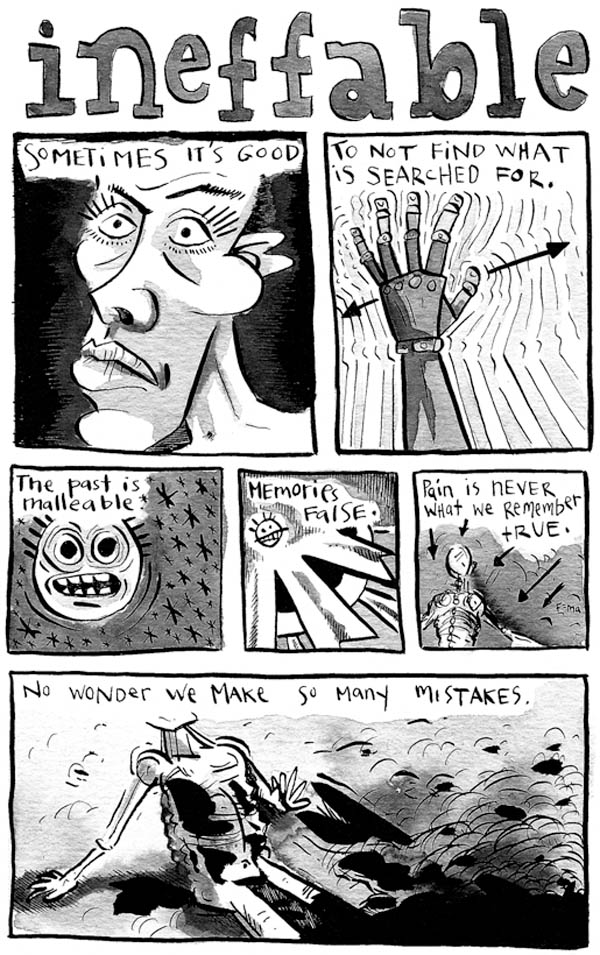 * I've collected some powerful tributes to Dylan Williams over at Robot 6.
* I'm pretty bummed that I missed out on getting David Bowie sketches from Craig Thompson and Chester Brown at SPX this past weekend, so you can bet your ass I'm camping out days in advance to get 'em from next year's guests of honor, Chris Ware and Dan Clowes. The show's expanding its floorspace next year, which is a good thing — with those two there, they'll need it.
* Chris Mautner reports on his haul of comics from the show. I too was pleased to see a new Kevin Huizenga minicomic. Speaking frankly, I didn't feel a lot of energy from that segment of the comics at the show. Most of the stuff I was excited to read, from Big Questions and Habibi to Forming and Pure Pajamas, came from the established publishers. Meanwhile, reliable makers of really good minis like the Closed Caption Comics and Partyka collectives were MIA, and I didn't really make any discoveries that made up for their absence. It was the one flaw of an otherwise very successful show, I thought.
* Kevin Czapiewski's con report was an uplifting read. SPX has a well-deserved reputation for being a fun show to hang out with your fellow comics people, but Kevin argues persuasively that this provides not just a pleasant weekend, but a form of creative/spiritual sustenance.
* The Descent director Neil Marshall is directing the pivotal "Blackwater" episode of Game of Thrones Season Two, from a teleplay by George R.R. Martin himself. That's pretty damn exciting.
* Why did Gabrielle Bell take down her daily diary comics from July?
* Ron Regé Jr. is raising money to help support himself as he completes his next book, Fantagraphics' The Cartoon Utopia. That's a gorgeous…cover? Promo image? Gorgeous regardless.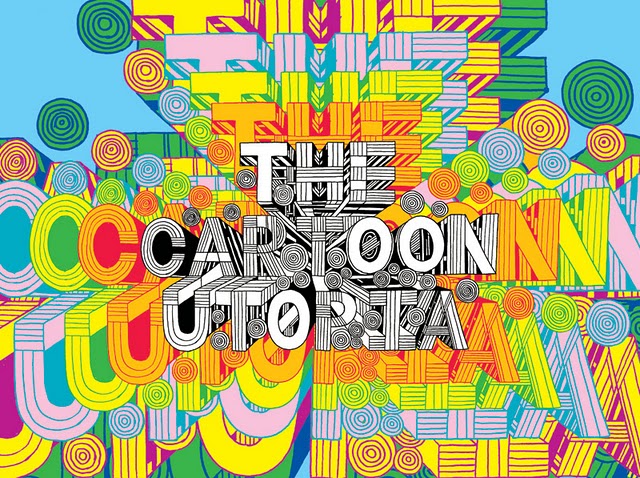 * Lisa Hanawalt has a strange imagination.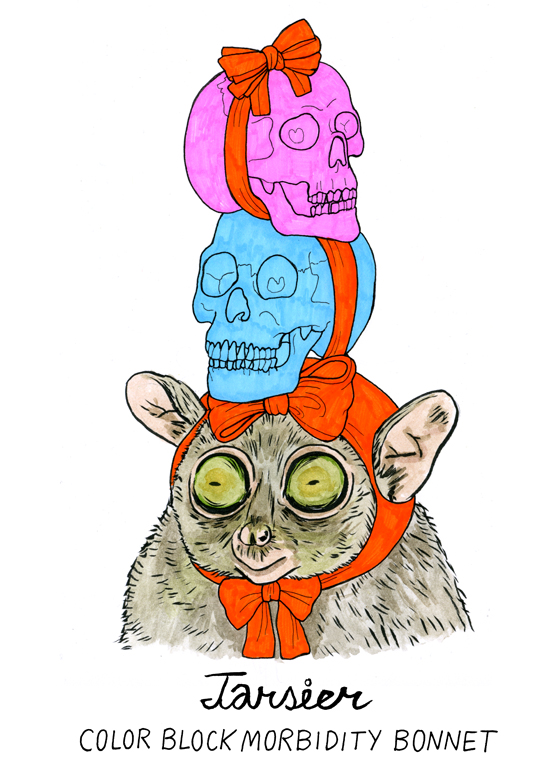 * BREAKING: I love Jonny Negron.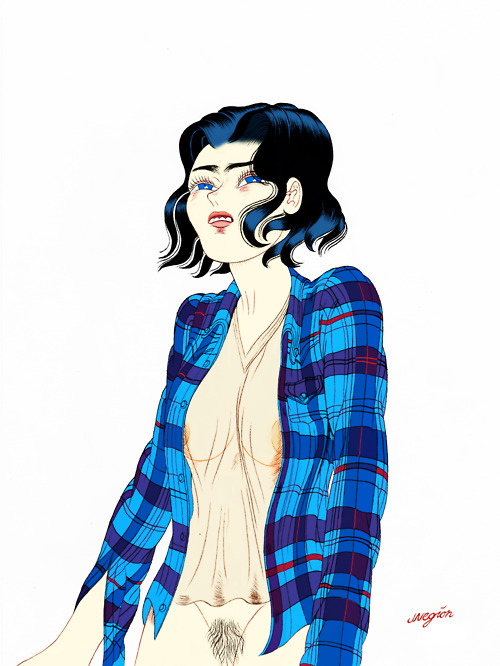 Tags: A Song of Ice and Fire, Carnival of souls, comics, fantasy, Game of Thrones, George R.R. Martin, links, TV