* Jesse Pearson's interview with Johnny Ryan for The Comics Journal is tremendous, by far the most extensive and revealing I've ever read with the artist. I feel like it solves the Johnny Ryan mystery. I discuss why over at Robot 6.
* Also at Robot 6: Tim O'Shea talks to Michael Kupperman about Mark Twain's Autobiography 1910-2010.
* Geoff Grogan has relaunched his website. He'll be serializing his excellent comics Look Out! Monsters and Fandancer there, as well as reformatting his old comic Dr. Speck and launching some new projects as well.
* Frank Santoro wonks out on trim size in Gilbert Hernandez's Love and Rockets: New Stories #4 and CF's Powr Mastrs 3.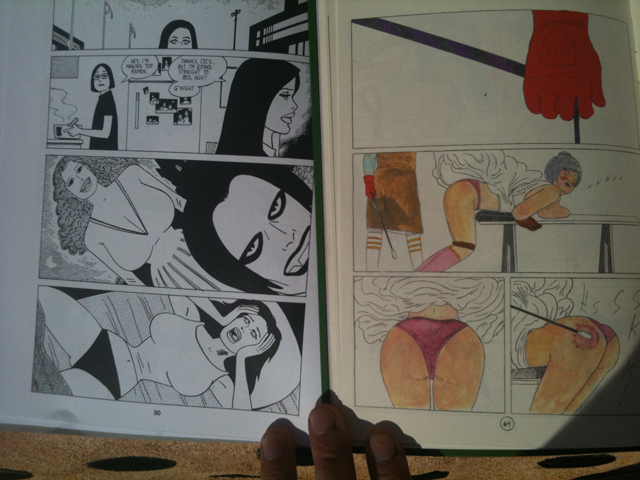 * Tom Spurgeon on Jaime Hernandez's Love and Rockets: New Stories #4, Ethan Rilly's Pope Hats #2, and Jacques Tardi and Jean-Patrick Manchette's Like a Sniper Lining Up His Shot.
* Looks like Uno Moralez is joining Jack Kirby, Paul Pope, Sergio Aragones, and Stan Sakai in the fraternity of non-autobiographical cartoonists who nonetheless look like they could have stepped out of one of their own comics.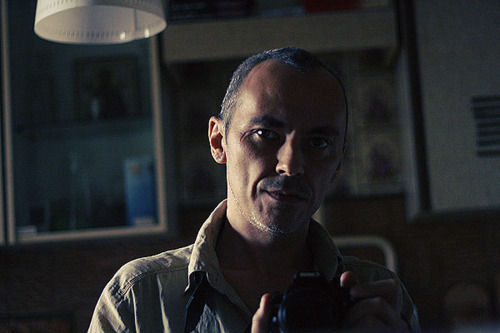 * Man, that's a lot of airtime to fill with variations on "Well, that wasn't very good."
* Ken Parille and Brian Chippendale explain what's wrong with Justice League #1. That's the previously deleted Chippendale post on the topic, revived and expanded, by the way. And do stay tuned for a delightful comment thread on Parille's post. Personally, I think that a last-page reveal/cliffhanger predicated on wondering whether Superman is Batman and Green Lantern's friend or foe in a series called Justice League with Superman side by side with Batman and Green Lantern in a portrait of the previously announced League line-up on the cover is indicative of the situation here.
* Jonny Negron remains wonderful/keeps my blog NSFW almost singlehandedly.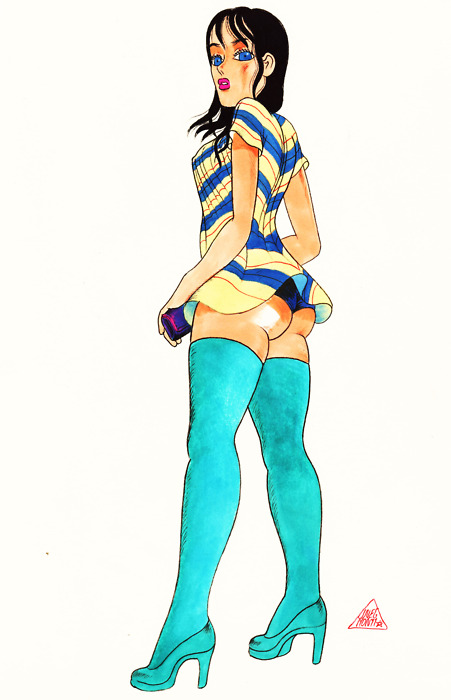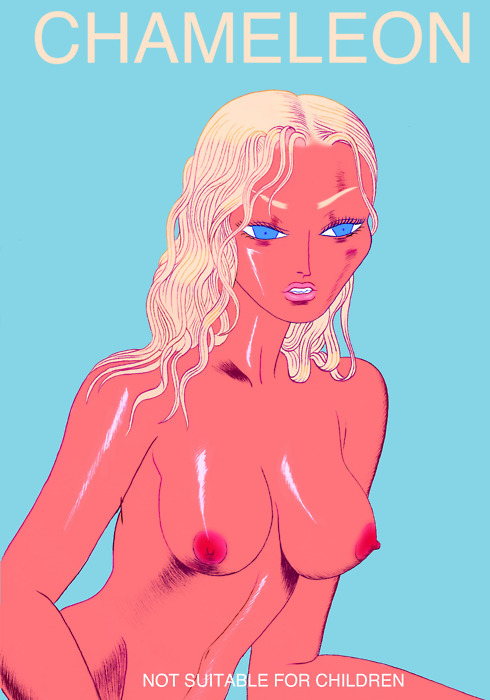 * If you have not yet been introduced to the joys of Kevin Fanning, allow me.
Tags: Carnival of souls, comics, links