* Daybreak author Brian Ralph is doing a diary comic about his time at the San Diego Comic-Con this year for The Comics Journal. So far, so great. It starts off jaunty and funny and actually kind of uplifting, until, thanks to cameos from Tom Devlin and Peggy Burns and some personal revelations, it suddenly starts feeling like an outtake from A Serious Man.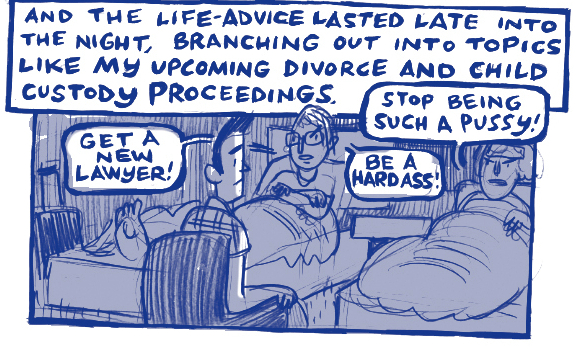 * And here's a nice interview with him at Giant Robot, too. (Via Drawn & Quarterly.)
* Now you can watch the Hernandez Brothers spotlight panel at San Diego from the comfort of your own home, courtesy of The Comics Journal!
Love & Rockets from The Comics Journal on Vimeo.
* And here's a brief history of Fantagraphics courtesy of CBR's report on their 35th Anniversary panel.
* The Hooded Utilitarian is posting the results of its first-ever critics poll on the 115 best comics ever. I chipped in a list, which you'll see eventually.
* Tom Spurgeon, Steve Bissette, and Tom Spurgeon again on the Marvel/Kirby case.
* Jason Adams reviews several recent-ish movies of semi-note: The Devil's Double, Cowboys & Aliens, Crazy Stupid Love, and Sucker Punch. I'm with him on Zack Snyder's action choreography — it's nice to be able to tell what's going on and what happened to whom when a punch is thrown.
* Michael DeForge turned 24 today; to celebrate, he posted afreakingnother terrific comic page.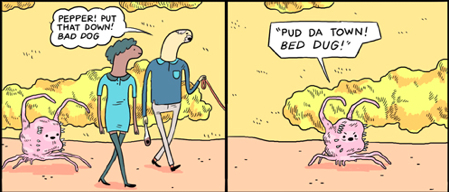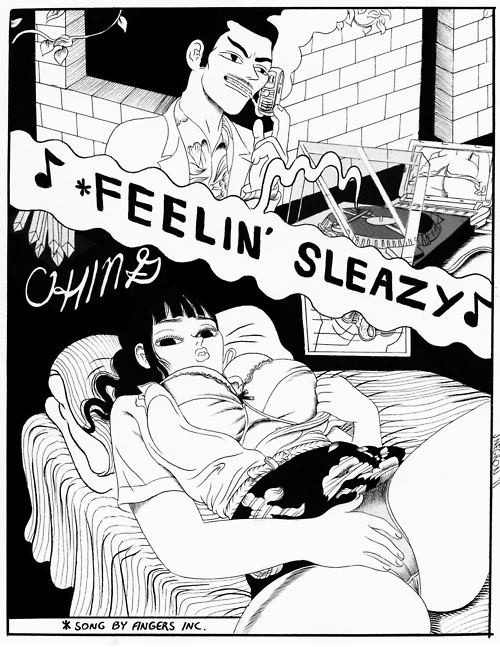 * Finally, this essay hit me where I live: Middle-school history teacher Dwight Simon on all the ways we teach children to love war. The points on violence as a vector for redemption and violence as a supra-religion were depressingly on point. (Via Andrew Sullivan.)
Tags: Carnival of souls, comics, links, movies