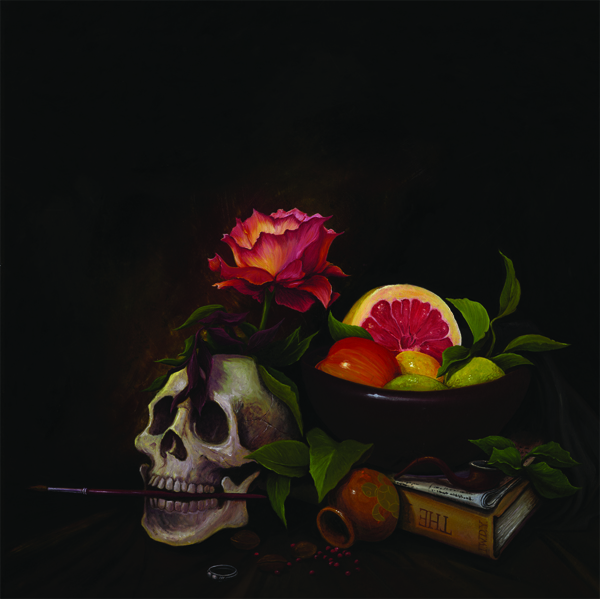 The Wolf
Tom Neely, writer/artist
I Will Destroy You, July 2011
228 pages
$25
Buy it from Tom Neely
See some preview pages and read my interview with Neely at Robot 6
One thing you'll never get from online previews and PDFs of The Wolf, which were the only ways I'd experienced the book when I first read it and liked it enough to give it an effusive PR blurb, is its impact as a physical object. I've actually put off writing this review because I felt inadequate to the task of conveying what a smack in the face the thing feels like. It's big and thick and square, with a wordless and cryptic cover that evokes albums of huge mystical mystery like In the Court of the Crimson King or Led Zeppelin IV. Inside, the one-per-page or per-spread images frequently go full-bleed, which isn't the most uncommon thing in the comics world to be sure — but the square pages make it feel like you're seeing a single panel blown up to brobdgnagian size. It's a strange-making effect, taking the familiar "bigness" of a splash page or double-page spread, filtering it through a frame you're not accustomed to, and making you feel the impact of size and scale like a new, fresh thing.
The images themselves are torn from an obviously deeply personal vocabulary of monsters, injecting the sexualized surrealism back into werewolves and zombies that have been stripped of their primal power by the conventions of genre. Spectacle, meanwhile, is here derived not just from violence or vistas but from sex: The battle between the title character and a multi-limbed red skeleton, a full moon that appears like a cigarette burn in a grey-blue night sky, and a series of abstract washes of hair-like blacks and fleshy pink-reds and seminal yellow-whites that appears in the middle of graphically depicted intercourse between the wolf and his pale, raven-haired bride all have equal knockout force behind them. You can tease an emotional narrative out of the proceedings easily enough — past callousness, cruelty, and self-destruction in the context of a relationship are overcome, atoned for, and healed through sexual connection, and a transcendent future is discovered, a natural world untouched by the taint of the bitter past. But it's the way each individual stage of that journey is depicted with symbols, colors, and creatures that capture and embody it perfectly, their lush brushtrokes fraying and spattering and bleeding emotional intensity on every page, that gives the book its power. Every turn of the page is an encounter with raw feeling, made physical by cartooning. That's great comics.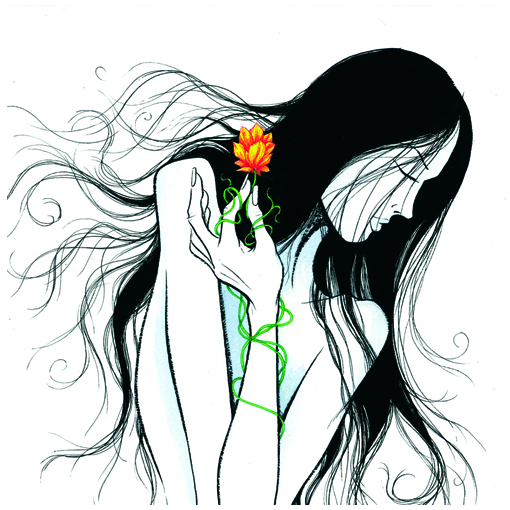 Tags: comics, comics reviews, Comics Time, horror, reviews, the wolf, Tom Neely