* Today I kicked off "Say Hello," my regular interview column for The Comics Journal focusing on up-and-coming cartoonists. The inaugural interview is with Blaise Larmee. I think this is the most I've ever directly challenged the things an interview subject of mine were saying, but that's not a reflection on Blaise (who I like) or his work (which I also like), more a reflection on me trying to connect the comics with the persona behind/surrounding them. I hope you like it.

* I've been pulling some overtime at Robot 6 this week, and over the past 24 hours two of my favorite things I've ever done for the site have gone up. The first is my interview with Yuichi Yokoyama and preview of his amazing new book Garden. Few cartoonists are doing work as exciting as this.

* The second is my list of seven great moments from Guy Davis' B.P.R.D. run. What a pleasure it was to go back through all my collections to pull these out. I mean it when I say that some of these stand with anything I've ever read in any comic ever. Big, big thanks to Jim Gibbons and Scott Allie at Dark Horse for helping to make this happen (and a shout-out to Andy Serwin for commissioning the Davis/BPRD illustration from Wizard I used to kick off the piece.)

* I'm still digging into all the stuff that's up on the new Comics Journal website. Most importantly, I suppose, is the fact that I think all the site RSS feeds listed in this post by Dan Nadel are working, or at least they were up-to-date when I subscribed to them this morning.
* Please do read that Bob Levin piece on Frank Frazetta and his family; man is it ever healthy for the comics internet to have writing like this injected into it.
* I quite liked Ken Parille's close reading of Moto Hagio's story "Bianca,", both because I think it's insightful (and a useful corrective against dismissals of Hagio's work as saccharine) and because it gives me an excuse to look at Moto Hagio art. It's just so lovely.

* I've got a quiverful of quibbles with Patrick Rosenkranz's history of autobiographical comics, most of them stemming from how many of the major autobio works of the 2000s get short shrift (Fun Home, Epileptic, The Diary of a Teenage Girl, Blankets, American Elf…). But it's mainly a historical piece, and as such it focuses on earlier works for the most part, and it's certainly fascinating to hear the creators of those works recommend the autobio comics they like.
* When I was on the critics' panel at SPX with Gary Groth, he sneered twice, one time without prompting, at the notion that the comics of Grant Morrison merited serious critical consideration. Gary, meet TCJ.com contributor Amy Poodle! I'm sure you'll have a lot to talk about. In all seriousness, it's a very good piece, and just what I needed since I've been considering giving The Invisibles another shot. (When I first read it about a decade ago I wasn't crazy about it — it struck me as an unhealthily "coolness"-obsessed Illuminatus! rip hampered even more than usual for Morrison by inconsistent art.)
* Sequential's brief history of The Comics Journal by way of noting the launch of the new website is the best thing of its kind I've ever seen, and I've written several myself. Also, I don't think I'd ever seen Seth's cover for the Journal's "100 Best Comics of the 20th Century" issue; it's a doozy. (Via Tom Spurgeon.)
* Turns out that piece on Brecht Evens' The Wrong Place by The Comics Grid's Greice Schneider I mentioned yesterday is pretty great, a tight, insightful close reading.
* Curt Purcell continues his entertaining blog-through of Lost: Season Five, part one; Season Five, part two; Season Six, part one, part two, part three. I'm flattered to see links to my old "Lost thoughts" posts scattered throughout, and struck to see just how much I miss doing them; by the end they, and especially their comment threads, were among my favorite things I've ever done with this blog. Anyway, I truly can't wait to see what Curt makes of the whole megillah. I definitely appreciate his point about Sayid's win-loss record.
* Zoinks, Monster Brains is having a damn good week of black-and-white art. Check out today's eye-popping Boris Zabiorokhin gallery.


* Uno Moralez, ladies and gentlemen.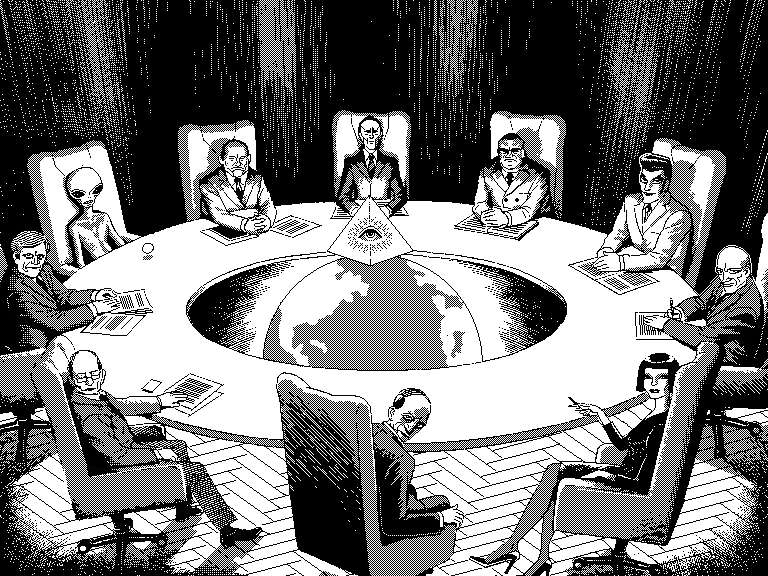 * I think I like where this new Gabrielle Bell strip is headed.
* LOL:

It's ironic that Guillermo del Toro decided not to direct The Hobbit after two years of pre-production and delays in obtaining a greenlight from the producers. Now The Hobbit is about to start principal photography–and would already be filming if Peter Jackson had not been temporarily felled by an ulcer–and Guillermo still has no definite directing project. His last released film was Hellboy II: The Golden Army, in 2008.
* Real Life Horror: Peter King supports terrorism.
* Mike Starr, original bassist for Alice in Chains, has died. That's a band I cared about a lot, and every time I listen to Dirt to this day I'm still struck by how harsh it sounds — the melodies and the vocal harmonies just make it sound even more vicious somehow — and how very, very dark those lyrics were and how much I hate that it all feels like prophecy now, twice over.
* Finally, personal circumstances are once again leading to a likely reduction of blogging here and elsewhere for me for the immediate future. I'd like to be wrong about that, but I wanted to get it out there.
Tags: Carnival of souls, comics, horror, links, TV