* Well, that's unfortunate: All that Comics Journal #300 content I linked to yesterday has been taken down on the orders of Gary Groth, leaving me to wonder if it went up on his orders in the first place. (Via Tom Spurgeon.) Dirk Deppey's passive-aggressive response is a hoot even by comics-Internet passive-aggressiveness standards.
* Italian movie studio Fandango has bought Italian artcomics publisher Coconino. I don't have much to say about this other than that Coconino's Ignatz series of deluxe pamphlet-format comics is wonderful. (Via Heidi MacDonald.)
* Tom Spurgeon reviewed Jesse Moynihan's Follow Me the same day I did. Weird, huh? What's weirder is that we same almost the exact same things about it but reach different conclusions.
* So in 1993 Marvel launched a ton of crappy characters. Later in 1993, an official Marvel publication made fun of all those characters–and I mean really mercilessly mocked them. They don't make 'em like that anymore! (Via Robot 6.)
* Curt Purcell loved and hated the latest Blackest Night tie-in issue of Green Lantern Corps. His rationale for the latter reaction makes me wonder who he is and what he's done with the proprietor of The Groovy Age of Horror.
* T-Shirt of the Day, high-end edition: The great Michael Kupperman has created a t-shirt in honor of the addictively irascible Best Show on WFMU, available to those who pledge $75 or more in the station's emergency pledge drive today and tomorrow. (Via Matthew Perpetua.)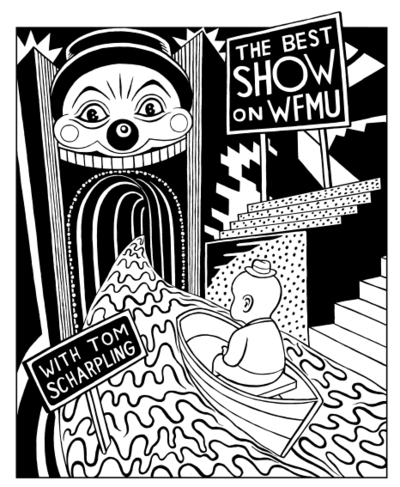 * T-Shirt of the Day, low-end edition: Look, I'm not gonna lie, I'm attracted to this drawing of a post-apocalyptic Velma by Travis Pitts, available as an $18 Threadless t-shirt. Pale knock-kneed girls, you make the rockin' world go 'round.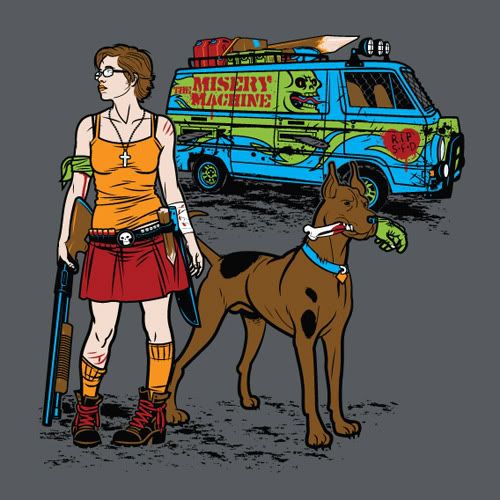 * Happy Birthday to Martin Scorsese, the greatest living American director, whose best film is Casino.
* Finally, Mightygodking's "Scenes from an Alternate Universe Where the Beatles Accepted Lorne Michaels' Generous Offer" is really magnificent. I'm not going to spoil a thing beyond that, even though I so, so want to, just to attract certain people into reading it. But if any of the words in the title appeal to you on any level, please go read it, and then come back and we'll talk about it in the comments. (Via Matthew Perpetua.)