In light of recent events–namely the passing of Patrick Swayze and the release of Crank 2: High Voltage on Blu-Ray–my friends and I are convening for the first time since last October for a three-movie marathon of mirth, mayhem, and manliness: The 14th Manly Movie Mamajama. The booze, the junk food, the heckling, the gratuitous violence and nudity, the homoeroticism…it's all so close I can taste it. What better time to take a stroll down MMM memory lane?
THE MANLY MOVIE MAMAJAMA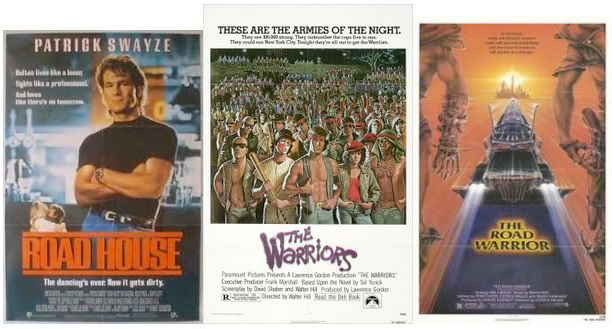 MMM1: ROADS AND/OR WARRIORS
1. Road House
2. The Warriors
3. The Road Warrior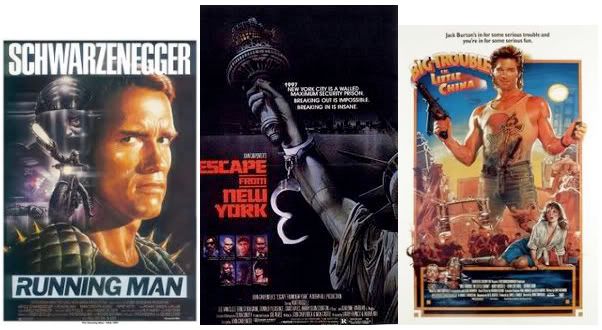 MMM2: DYSTOPIAN FUTURES AND/OR KURT RUSSELL
4. The Running Man
5. Escape from New York
6. Big Trouble in Little China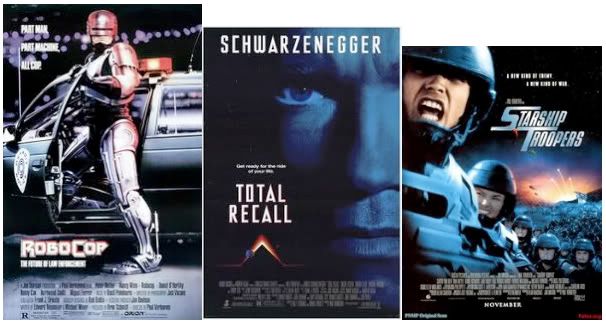 MMM3: VERHOEVEN IN VER-GOSHEN
7. RoboCop
8. Total Recall
9. Starship Troopers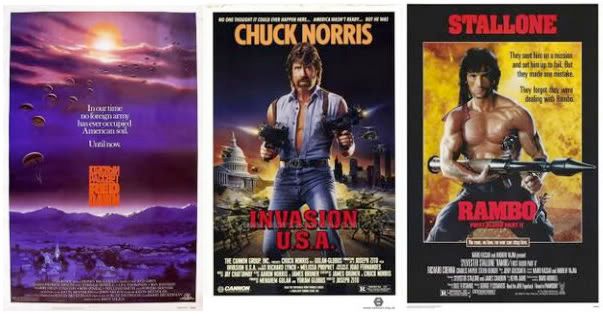 MMM4: GET WELL, FIDEL
10. Red Dawn
11. Invasion U.S.A.
12. Rambo: First Blood Part II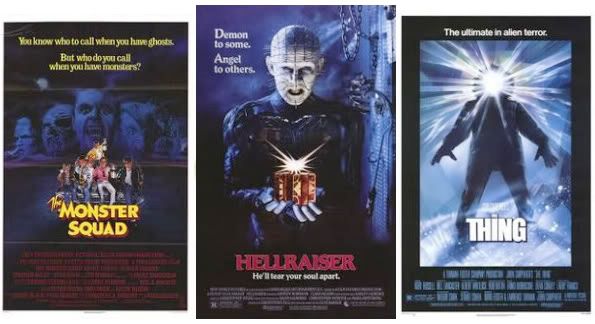 MMM5: SCHLOCKTOBERFEST
13. The Monster Squad
14. Hellraiser
15. The Thing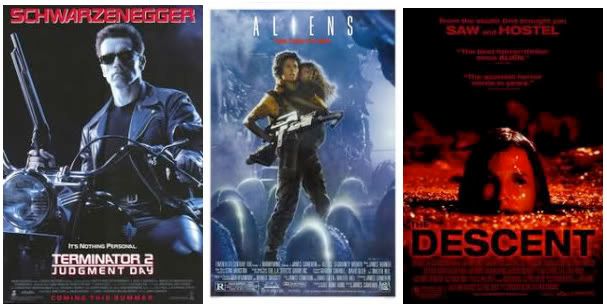 MMM6: FEMININE FILM FEST
16. Terminator 2: Judgment Day
17. Aliens
18. The Descent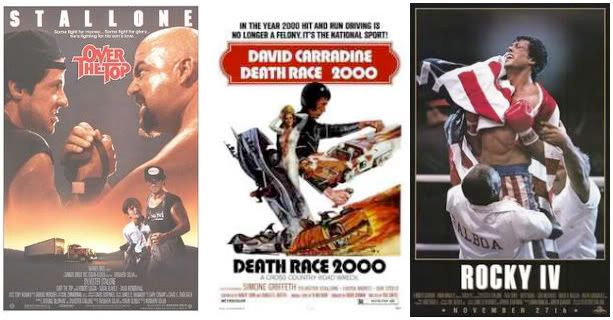 MMM7: STALLONE IN THE DARK
19. Over the Top
20. Death Race 2000
21. Rocky IV
MMM8: MMMY BUDDY
22. Dead Heat
23. Point Break
24. Tango & Cash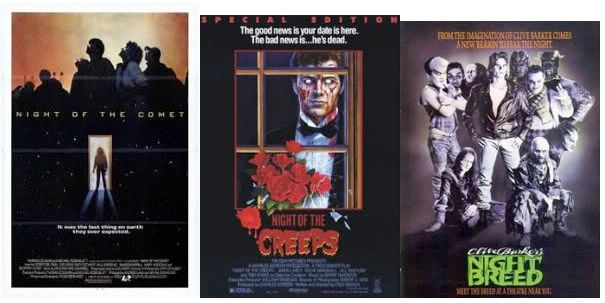 MMM9: NIGHT OF THE LIVING NIGHTS
25. Night of the Comet
26. Night of the Creeps
27. Nightbreed
MMM10: MONSTER MOVIE MAMAJAMA
28. Tremors
29. King Kong Lives
30. Reign of Fire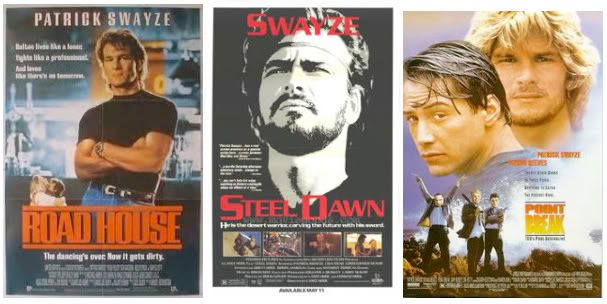 MMM11: SWAYZE FROM THE HEAT, OR "THEY SAVED PATRICK SWAYZE'S PANCREAS: A VERY SPECIAL MMM"
31. Road House
32. Steel Dawn
33. Point Break
MMM12: THE MODERN MANLY MOVIE
34. Crank
35. Doomsday
36. Rambo
MMM THE 13TH: SUFFERING IN SUFFERN
37. The Lost Boys
38. Slumber Party Massacre II
39. Dead Alive
MMM14: MEN. MOVIES. MAYHEM.
40. Crank 2: High Voltage
41. Road House
42. RoboCop
Alert readers will note that both Road House and RoboCop are re-runs. In Road House's case–our first threepeat–the reasons are obvious. In both cases we figured there's no possible way a new film could follow the nigh impossible to fathom insanity of Crank 2. We went with the familiar and awesome instead.
For a full explanation of the MMM phenomenon, click here. But to fully understand, you have to be there.